How to change Samsung F series TV Store Demo to Home Use?
Last Update date :
Aug 03. 2022
Unlike older models, there are two simple ways to change to Home Use for Samsung F Series without even have to reset the TV.

First way is by changing it at the Support menu. Press Menu on your remote control, choose Support and then change the Use Mode from Store Demo to Home Use.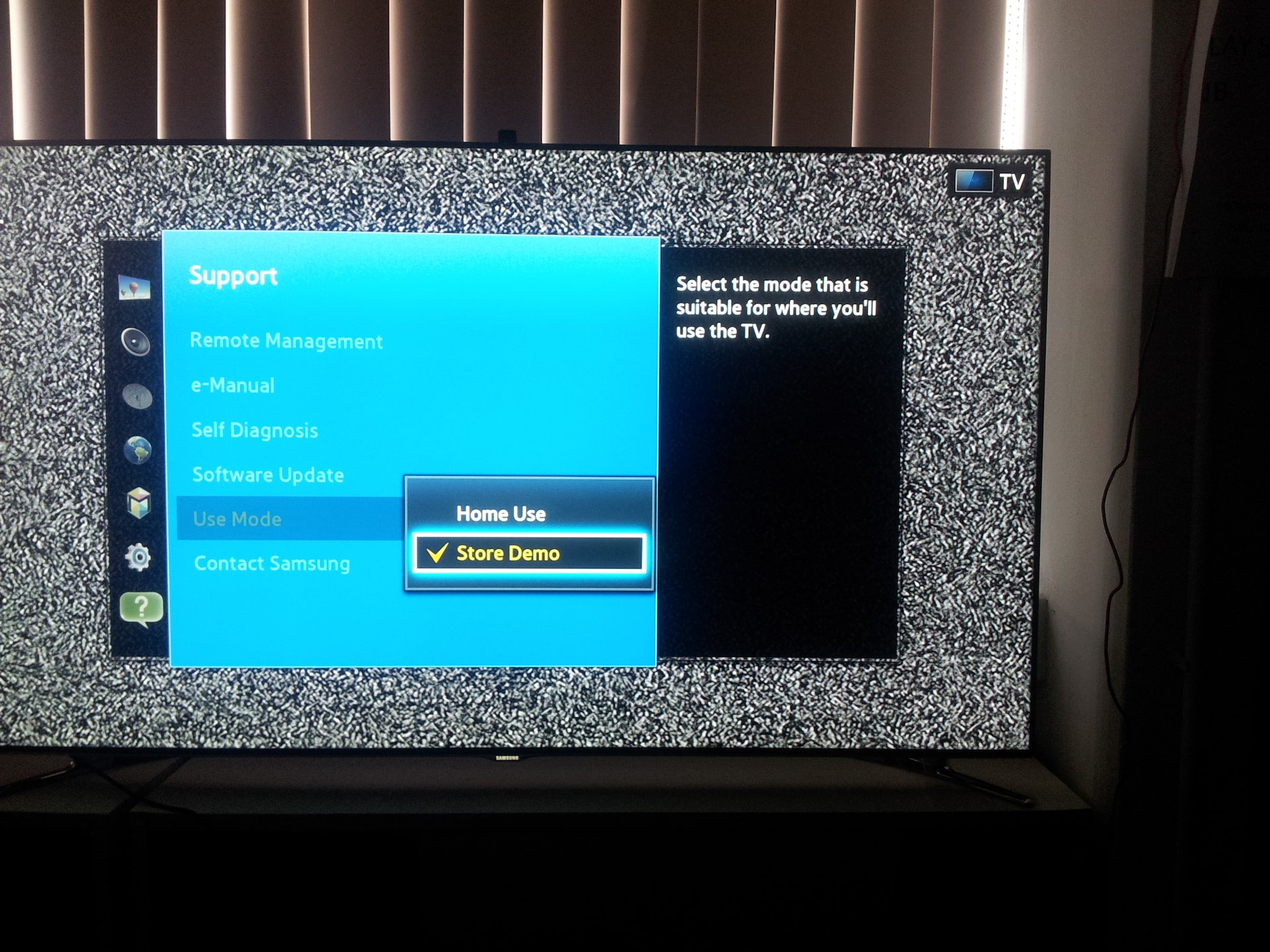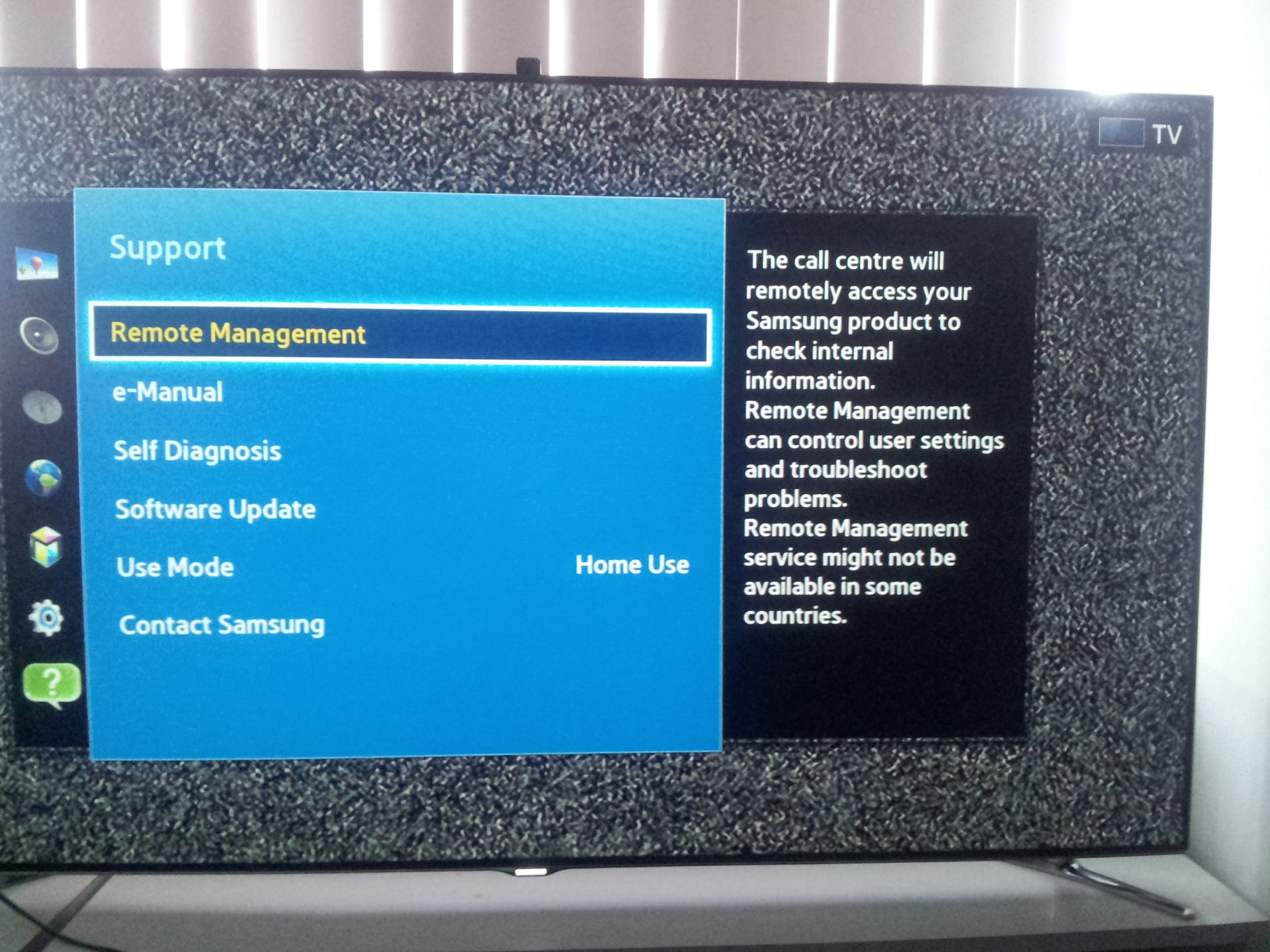 Second way is by pressing Tools button on the remote control and then choose Store Demo Off option.
Press Tools button again to check whether it has already changed to Home Use. If changed, the Tools menu will look like the screen below with lesser option.

Please click the submit button below to share your feedback with us. Thank you!
Please answer all questions.