Gear 360: How do I install, charge or remove the battery for my Samsung Gear 360(SM-C200)?
Last Update date :
Nov 23. 2020
 Use only Samsung-approved chargers, batteries, and cables. Unapproved chargers or cables can cause the battery to explode or damage the Gear.

1
Open the cover.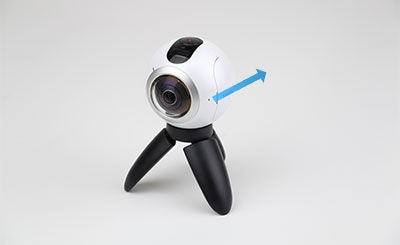 Note: Be careful not to damage your fingernails when you remove the cover.
2
Insert the battery with the battery's gold-coloured contacts properly aligned with the Samsung Gear 360's contacts.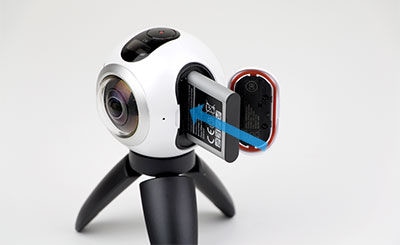 3
Push the battery into the slot until it locks in place.
4
Push the rubber connector in and close the cover.
1
Plug the small end of the charger into the multipurpose jack of the Samsung Gear 360, and plug the large end of the charger into an electric socket.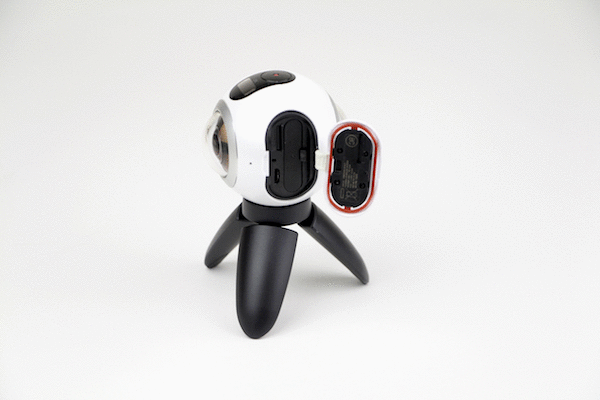 2
After fully charging, disconnect the Samsung Gear 360 from the charger. First unplug the charger from the Samsung Gear 360, and then unplug it from the electric socket.
Note: To save energy, unplug the charger when not in use. The charger does not have a power switch, so you must unplug the charger from the electric socket when not in use to avoid wasting power. The charger should remain close to the electric socket and be easily accessible while charging.
1
Open the cover.
2
To release the battery, press and slide the battery latch.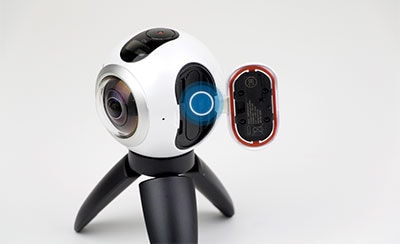 3
Pull out the battery.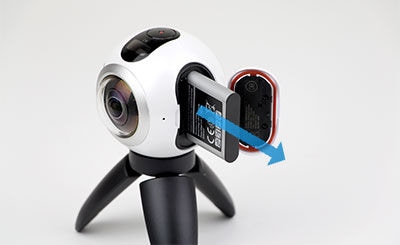 4
Close the cover.
Please click the submit button below to share your feedback with us. Thank you for your participation.
Please answer all questions.