55" 2021 My Shelf (VG-MSFA)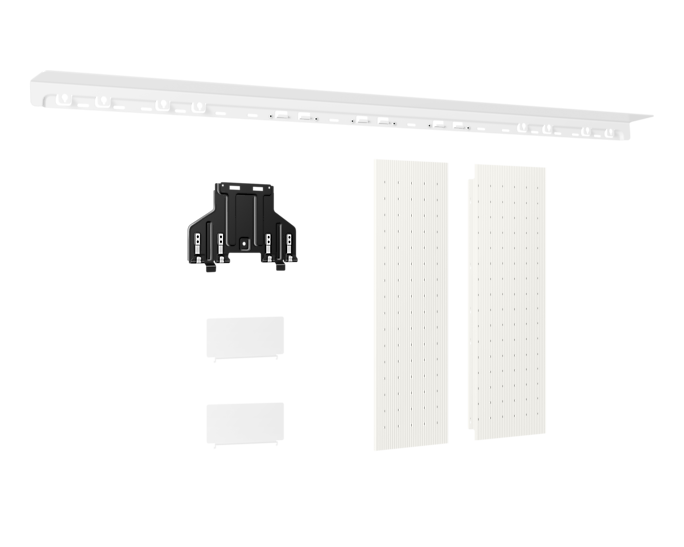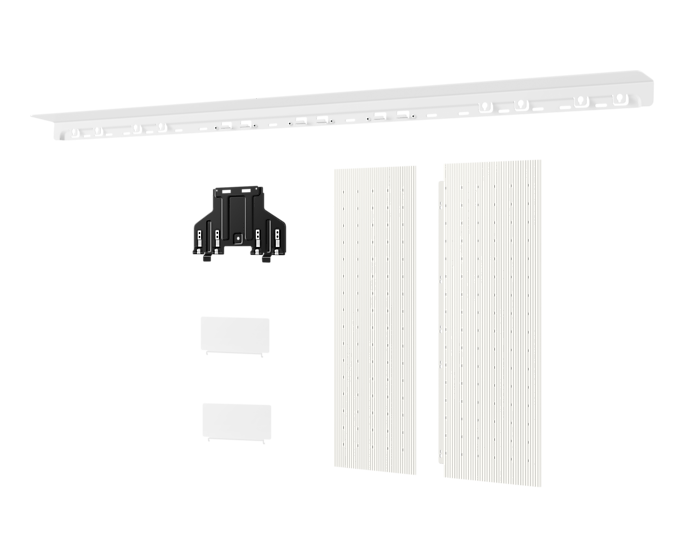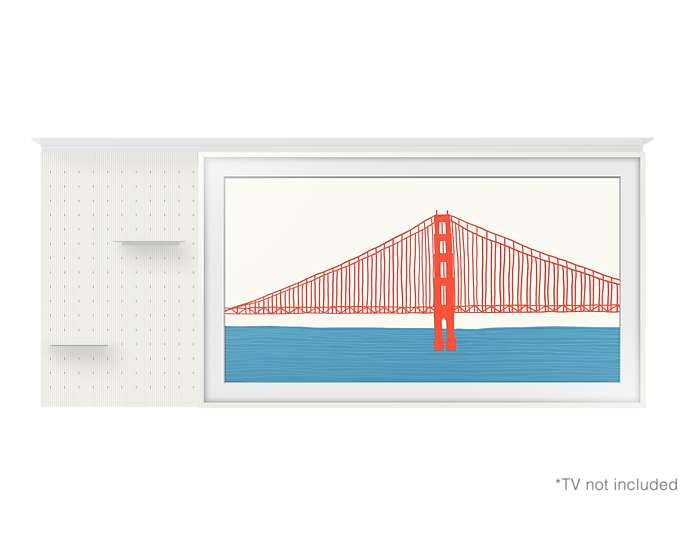 Neka zid na koji ćete postaviti TV uređaj bude baš onakav kakav želite
My Shelf
Dodajte kreativan, personaliziran štih svom TV uređaju i unutrašnjim prostorima.
Znamo da volite da prikazujete predmete i dekorišete prostor oko svog TV uređaja. My Shelf je izrađena za Vašu strast kako biste stvorili prostor koji je jedinstven za Vas. Doživite sve mogućnosti sa My Shelf.
.

Kreirajte personaliziran izgled oko svog TV uređaja
Da li prostoru oko Vašeg TV uređaja treba novi izgled? Odaberite neku od mnogobrojnih stilističkih opcija uključujući i omiljenu boju ploče, boju ploče i raspored polica i gledajte kako My Shelf dodaje dinamičan novi izgled Vašem TV uređaju i životnom prostoru.
Šta dolazi u kutiji
My Shelf dolazi sa podesivim pločama, dugačkom gornjom policom sa nosačem i dvije mini police. Vrijeme je da promijenite svoj prostor i prilagodite ga sebi.
*Ovaj proizvod zahtijeva tanki zidni nosač za The Frame kako bi se pravilno instalirao. *Dizajn My Shelf police i komponenti koje dolaze u kutiji može varirati ovisno o veličini Vašeg TV uređaja.
Koje su dostupne veličine za The Frame?
My Shelf polica je dostupna za The Frame TV uređaje (55'/65'/75').
*Molimo da detaljno pogledate specifikacije. * The Frame: Umjetnički režim 『Twilight (2016) 』 Autor Tanto Sutianto iz Saatchi Art* Obavezna pretplata na Art Store za pristup kompletnom izboru. Za uslugu pretplate se obračunavaju naknade.
NEDAVNO GLEDANO
Current Price:

From

$159.00
/mo
Discount Price:

or

$125,900.500
Original Price:

$1,000.00
Save $1,000.00