What can you do when your Samsung refrigerator makes a rattling noise
Last Update date :
Jan 19. 2022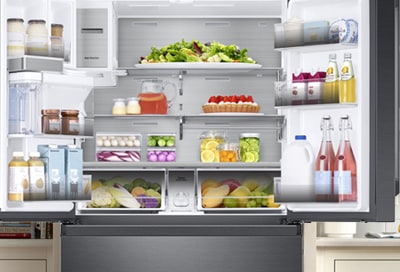 Usually, a rattling noise is caused when your refrigerator is coming into contact with another object. To eliminate the noise, try adjusting the position and level the refrigerator.
Note: The provided information refers to refrigerators sold in Canada. The available settings and options may differ for devices sold in other countries. 
Move the refrigerator forward about an inch
If the noise goes away, the refrigerator was in contact with something.

Verify that the fridge is properly leveled
If it is properly leveled, the front of fridge will be resting on the leveling legs and the front wheels will NOT be in contact with the floor. This ensures that the doors are at the correct angle and helps prevent noises.

Please click the submit button below to share your feedback with us. Thank you for your participation.
Please answer all questions.