Find your ideal monitor
Explore Samsung's wide selection of innovative monitors
Eye Saver Mode
Reduce eye strain and put in marathon gaming sessions in comfort by reducing blue light emissions.
Ergonomic design
Swivel, tilt and pivot for a height-adjustable workspace that works better for you. Install them on a wall or on separate arms with ease.

Curved for comfort
Matches the curvature of the human and puts everything you need in your field of view, for maximum immersion and minimal eye strain.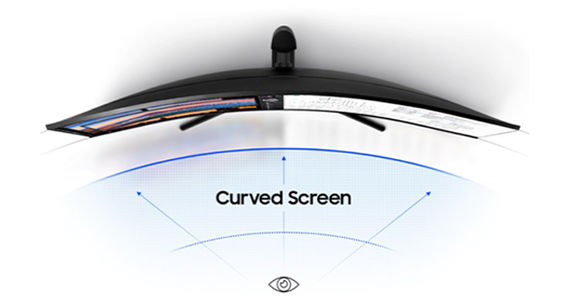 Upgrade your gaming experience
Odyssey Gaming Monitors
Experience exciting innovation and engineering prowess. With superb immersion, cutting edge performance and striking design, Odyssey makes gaming about the journey, not the destination.

Samsung first do-it-all screen
Smart Monitors
Meet the screen that truly does it all—whether you're working, studying or relaxing at home.1 Work in stunning 4K without switching on a laptop or PC, or watch on a TV complete with preloaded apps, built-in speakers and remote control.²
Experience incredible picture quality
UHD/WQHD High Resolution Monitors
With Ultra-High Definition monitors you can view more webpages, images and texts without having to scroll or zoom—what you see on the screen will also come alive.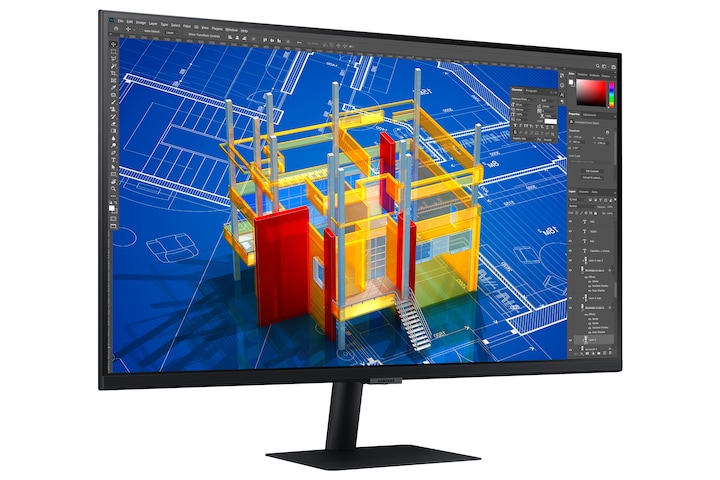 Immersive viewing awaits you
Curved Monitors
Engineered to match the curvature of the human eye without any image distortion. Your games can benefit from an enhanced point of view, without any lighting or colour issues.

Minimalistic look, maximum functionality
Flat FHD Monitors
Nearly bezel-less, simplistic and sophisticated, the exquisite craftsmanship of Flat Monitors delivers true versatility for an enjoyable and convenient computing environment.