Galaxy Tab A (2019) - Multitask with split screen and pop-up views (SM-T510)
Last Update date :
Oct 07. 2020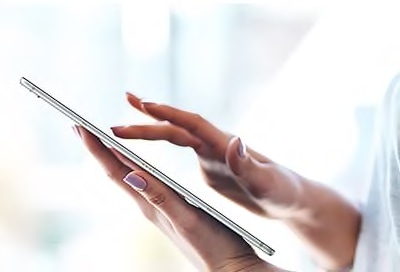 There are times you wish you had two tablets - that way, you could send an email on one but read an article on another. With Split screen view, you can do that with just one tablet. This feature lets you open two apps on your tablet and use them simultaneously, so you can multitask more easily and faster than ever. You can also use the pop-up view feature, which allows you to open an app in a small pop-up window that can be moved around on the screen.
Information provided applies to devices sold in Canada. Available screens and settings may vary for tablets sold in other countries.
Use Split screen view to multitask
Put away your second tablet, and just use Split screen view to multitask and get things done. Tap Recents in the navigation bar. Tap your desired app's icon, and then tap Open in split screen view.

To open another app in split screen view, tap on a second app from Recents or through the Apps screen. The apps will display next to one another and you can use both at the same time. To adjust the size, touch and drag the blue line up or down to resize into a desired split.

To exit the split screen view, tap Recents or Home, in the navigation bar, and then tap X (at the top of the screen) to close.
Not all apps support split screen view. Consequently, only apps supporting this feature will offer it.

Pop-up view
Pop-up view is another neat way to satisfy your multi-tasking desires. Similar to a computer interface, you can open an app as a window. Tap Recents in the navigation bar. Tap your desired app's icon, and then tap Open in pop-up view.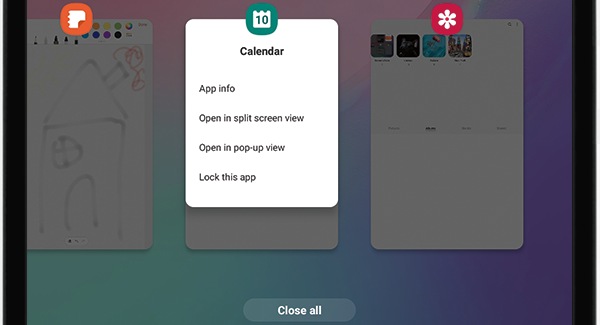 You can use your finger to move the app window around the screen. The pop-up view also has other settings (at the top right corner of the floating window) to make it easier to use. Here are what the different controls do from left to right: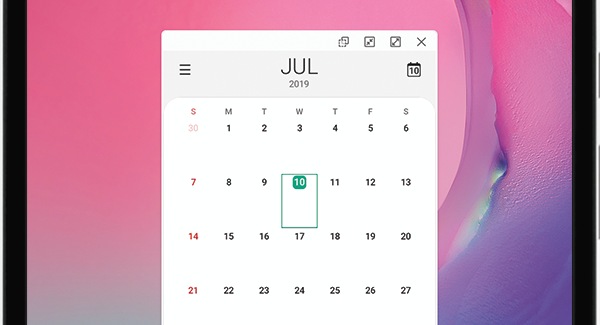 Opacity: Adjust the window's opacity from transparent to solid.
Floating icon: Minimize the app into a floating icon that you can open up later. You can move the icon around the screen and make more than one app into an icon.
Expand window: Expand the app back into its regular full-screen view.
Close app: Close the current pop-up view window. The app will still open under Recents.
You can adjust the size of the pop-up view window by touching its sides and dragging your finger vertically or horizontally.

Please answer all questions.
The coding for Contact US > Call > View more function. And this text is only displayed on the editor page, please do not delet this component from Support Home. Thank you