Set the sleep timer on your Samsung TV
Last Update date :
Dec 31. 2021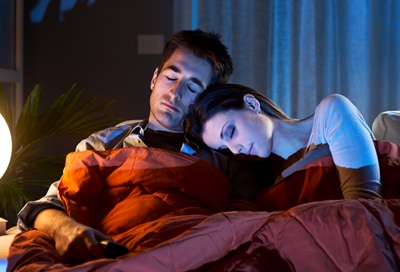 If you like to fall asleep with your TV on, you are not alone. However, you shouldn't leave the TV on all night. The sleep timer is here to help by shutting your TV off automatically after a set amount of time.
Note: The provided information refers to Samsung Smart TVs sold in Canada. The available settings and options may differ for devices sold in other countries.
Set a Sleep Timer
If the TV helps you get to sleep at night, set the sleep timer to have it turn off once you fall asleep.
Using your TV remote, navigate to Settings, select General, and then select System Manager. Select Time, and then select Sleep Timer. Select the amount of time you would like the TV to stay on before powering itself off.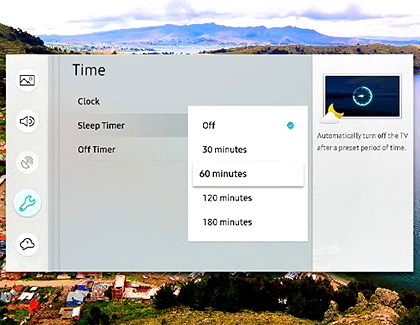 Note: You can set the sleep timer up to 180 minutes, after which the TV will turn off.
Please click the submit button below to share your feedback with us. Thank you for your participation.
Please answer all questions.