A savory and healthy meal for one
Cooking for one doesn't have to be hard. In fact, it can be delicious, nutritious, and easy to make.
Here's a great example of a healthy meal for one from a Michelin starred chef.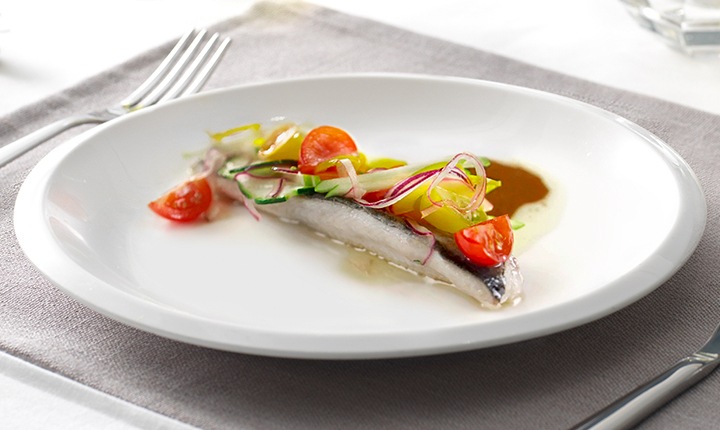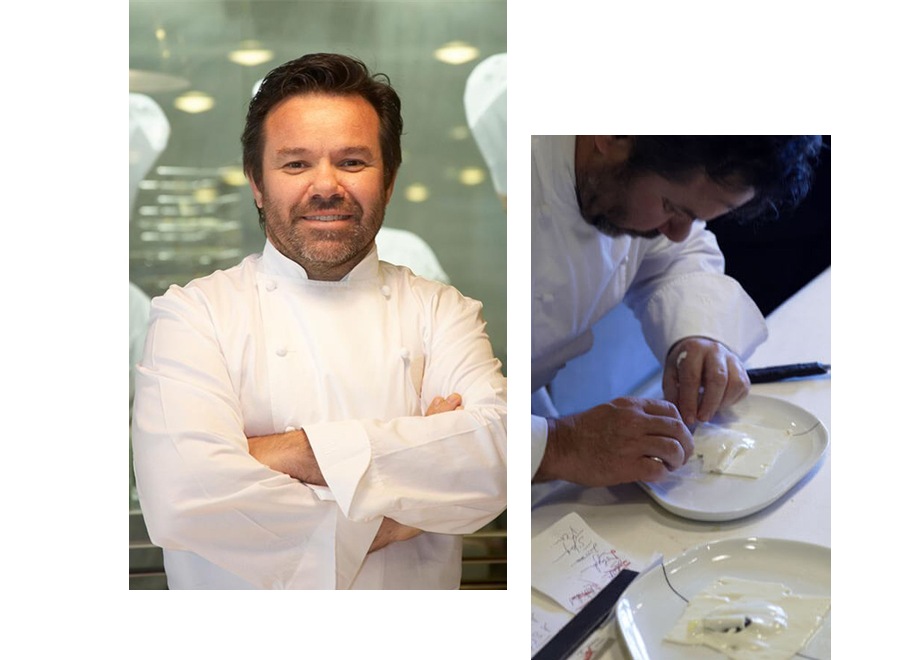 Meet the Chef Troisgros
Chef Michel Triosgros is the owner of the highly acclaimed and eponymously named Troisgros in Paris. With 3 Michelin stars, he is in high demand, currently working as culinary consultant for Bangkok's Orient Hotel, a member of the board at Relais & Chateaux, and a partner with Paris' Hotel Lancaster. He opened the famous Koumir in Moscow in 2001 and is a founding member of Samsung's Club des Chef.

Step 1: 3 steps to fillet a rainbow trout the right way
- Gently cut through the fish horizontally with your knife, running from the head side to the tail.
- Then cut off the tail and trim the gills and fins.
- Season it lightly with salt and pepper.
Step 3: Preparing the vegetables for maximum flavor and freshness
- Take out the apple, carrots, cherry tomatoes, zucchini, and peppers that were kept fresh in the fridge with Twin Cooling Plus™ technology.
- Slice all vegetables—2 carrots, 4 red cherry tomatoes, 4 yellow cherry tomatoes, ½ zucchini, 1 yellow pepper, 1 red pepper, and 1 onion—very thinly. The apple should be cut into long & thin strips.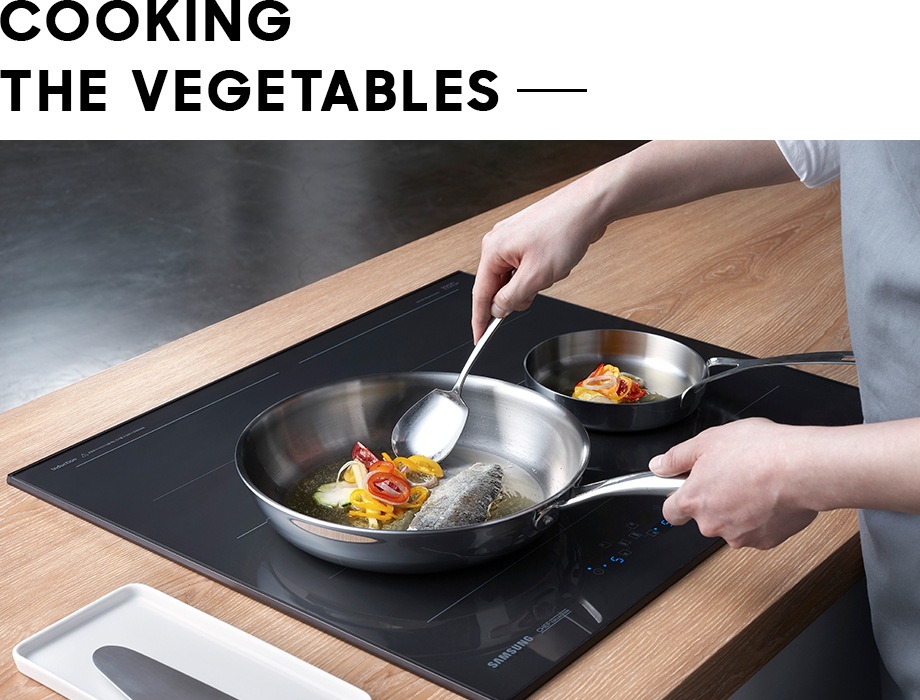 Step 4: Cooking the vegetables just right
- While the rainbow trout is being cooked on the Samsung Chef Collection Induction Hob, add the vegetables and the apple in the same pan.
- On one side of the pan, keep cooking the trout, and on the other side, cook the vegetables lightly in the remaining oil so they remain crunchy and fresh.
- On the right, place a smaller pan on the Samsung Chef Collection Induction Hob, and add any remaining vegetables you may have. The flexibility of the induction makes simultaneous stove top cooking easy.

Step 5: Making the perfect vinaigrette dressing
- To a small sauce pan, add the mustard, worcestershire sauce, and sherry vinegar.
- Add a pinch of fine salt and white pepper.
- Use a spoon to combine all the ingredients completely.
- Using the same spoon, carefully drop the vinaigrette next to the fish.
Introducing the Twin Cooling Plus™
refrigerator