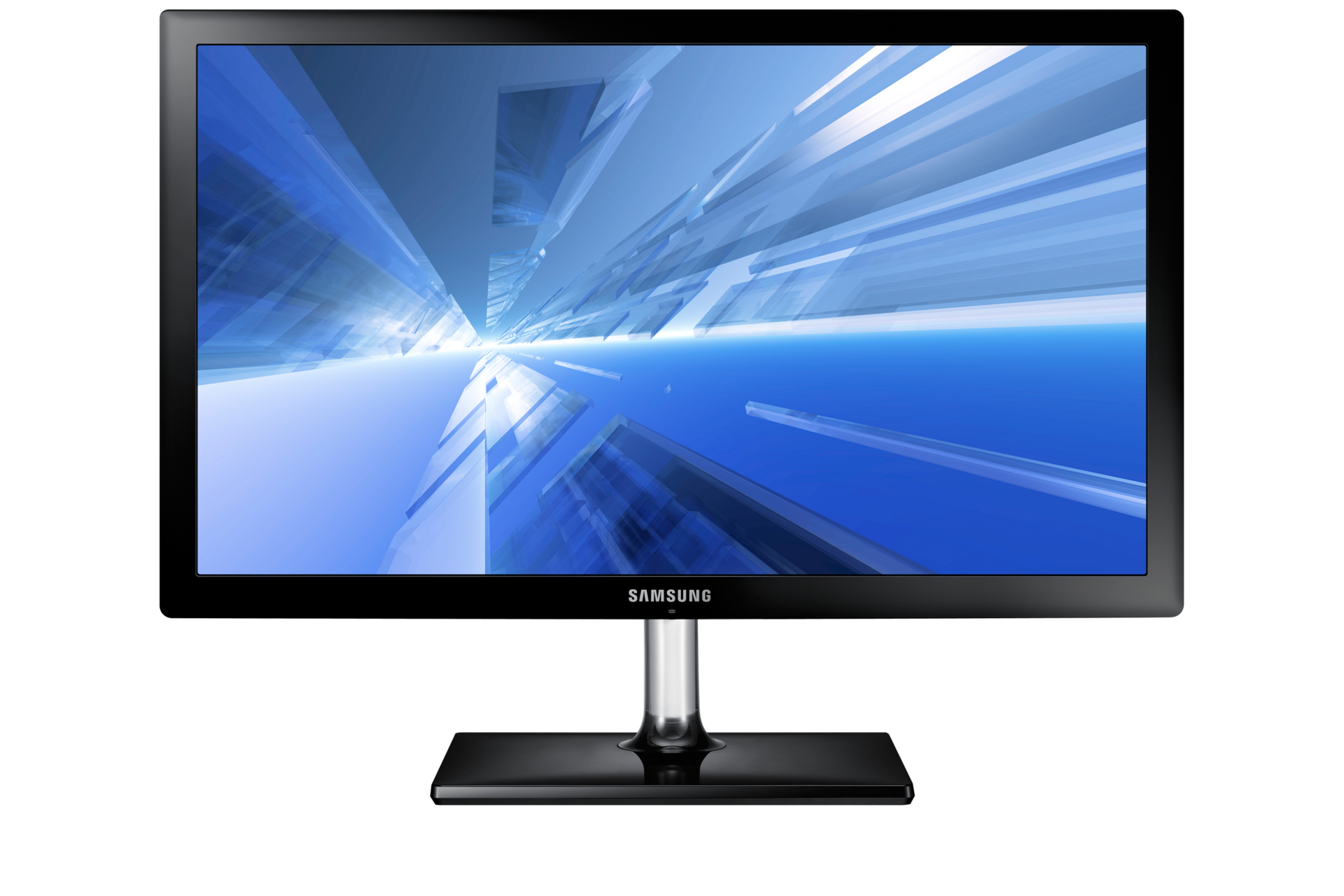 28" Premium TV (HDTV) monitor The best angle possible TC570
LT28C570AH/XK
Sorry! This product is no longer available
6.5ms (GTG)
Response time
FEATURES
- Multitasking to fit your life. Style to fit your space
See your work from the best angle possible
Get the best view from any angle with the TC570. Unlike conventional monitors, this TC570 has an extra wide viewing angle of 178 degrees, vertically and horizontally. The wider angle allows you to have the same picture quality from any front angle view. With the additional 8 degrees, the TC570 is the perfect display to show movies in front of a large audience or to view other content such as pictures.
Multitasking is a breeze with PIP+ technology
Realise the full potential of picture-in-picture technology with Samsung HDTV monitors. They welcome in the latest user needs by combing content from TV, PC and audio devices. Its great versatility allows for a more efficient way of working but also a more comfortable lifestyle. Multitasking is taken to a new level, where working on documents while watching TV is so simple to do. So, enjoy the freedom to watch what you want, when you want to with Samsung's brilliant picture-in-picture capabilities.
Plug in and watch your content with ConnectShare™
If you just can't wait to see you digital content, whether it is your movies, pictures or music, then don't waste your precious time and make the most of ConnectShare™. By simply connecting your memory device (HDD or USB) to your HDTV monitor TC570 via the USB port, ConnectShare™ lets you view your content without having to turn on your PC or laptop. It is all about letting you just enjoy your content, and is just another way the TC570 brings convenience to your day.
Expand your experience with various inputs
Why not bring more than just your favourite films to life? Samsung HDTV Monitor 2HDMI with its wide range of inputs ensures that everything from gaming to chatting with friends online is easily achieved. The various inputs ensure that your monitor is more compatible and ready to handle all of your content.
Watch football in the best way there is
With the HDTV monitor TC570, you can watch football not only at your convenience but also in the best way there is. The Football Mode allows you to incorporate fantastic features and a shortcut to activate them all at once with a hot key. Enhance picture and sound for your benefit, and watch every hit and goal with super clarity. The sound quality ensures that the atmosphere in your room is as electric as in the stadium.
Smooth, dynamic and flawless image quality
With a response time of 5ms, you can be sure that your monitor will perform perfectly, even in the fastest moving scenes. This stunning, seamless motion imaging presents movies, games, and internet streamed content with precision and without the motion judder, blurring, and ghosting that can occur on a slower monitor, allowing you to enjoy a completely immersive viewing experience.
Enhance viewing from mobile to monitor
With Mobile High-Definition Link (MHL), experience entertainment with full-size monitor luxury and higher-quality HD viewing. MHL lets you watch video and other content on the move, then easily connect the mobile device to a monitor with the included cable. You can finish viewing in stunning HD anywhere you want, and charge devices while connected, too. Combine portability with home comfort for an optimised view.
1920x1080

Resolution

6.5ms (GTG)

Response time

300cd/m3

Brightness

28"

Screen Size
User manual & Downloads
Live Chat
Features and specifications are subject to change without prior notification.

Each of the following remarks is only applicable to the corresponding product features or specifications which are related to such remark on this page.


+ Colors are for reference only, please check with our staff for details

- The product pictures are for reference only, subject to the actual product. In the case of disputes arise, the decision of Samsung Electronics H.K. Co., Ltd. shall be final.

- All terms and registered trademarks mentioned may belong to their respective trademark owners.