How to use the washing machine to achieve best results for stained clothes?
Last Update date :
Apr 23. 2018

We compiled a list of things to follow to receive best results using the washing machine.
Check the dirt, lint and soil on clothes :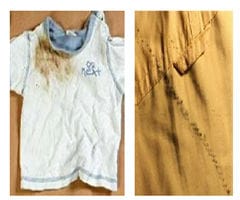 • If clothing is heavily soiled, add an extra rinse to the wash cycle.
• Brush heavily-soiled clothes before washing.
Check the detergent quantity :

• Use appropriate quantity of detergent to reduce suds that can re-deposit soil and lint on clothing.

Check Water Hardness :
• For excellent result, soft water is recommended.
• Avoid using excessive amount of fabric softener.

• Do not use detergent, bleach or starch into the softener inlet.
• Do not leave the softener int the dispenser for a long time.
Check Grease spot on clothes :
• After washing extremely dirty items, clean the washer completely.
Check the laundry:
• Always remove wet clothes promply.

Check the tub cleaning :
• Always clean your washer thoroughly.
Check overloading :
• Don't overload the washer.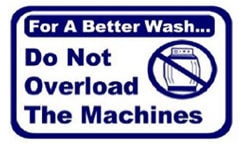 Check Detergent Handling :
• Detergents must be put in the detergent box.
• Putting detergent directly in the laundry may cause discoloration and unsatisfactory result.

Check for stains and partial dirt on clothes :
• For stained clothes, rub the stain using wet towel with a sprinkle of detergent.
Check for rust around the tub :
• Carefully inspect the washer for any rust, have it repaired immediately to avoid staining clothes.