How to Install Micro SD memory card in Galaxy A5/A7?
Last Update date :
Sep 25. 2020
This FAQ demonstrates how you can install SD cards to your Smartphone. Please also read the notes following the installation steps. 
The Chinese version of this FAQ is also available.  
Installation Steps
1
Insert the ejection pin into the hole on the memory card tray to loosen the tray (also known as SIM card Tray 2).
2
Pull out the memory card tray gently from the memory card tray slot.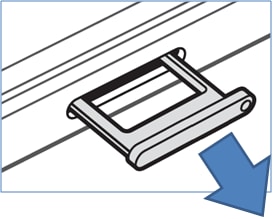 3
Place a memory card on the memory card tray with the gold-coloured contacts facing downwards.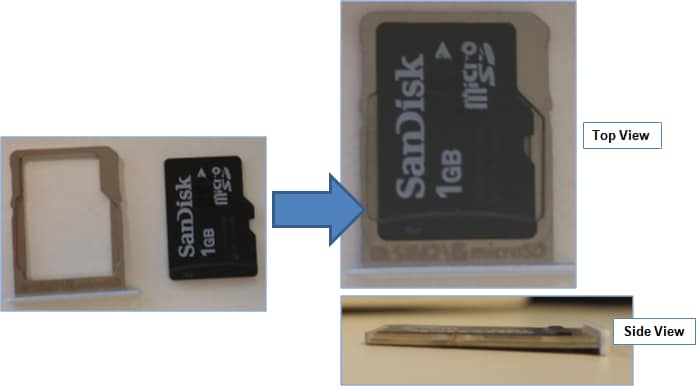 4
Insert the memory card tray back into the memory card tray slot.
Notes: 
• Your device accepts memory cards with maximum capacities of  64 GB. 

• Use caution to insert the memory card right-side up.
• The device supports the FAT and the exFAT file systems for memory cards. When inserting a card formatted in a different file system, the device asks to reformat the memory card. 
• Frequent writing and erasing of data shortens the lifespan of memory cards. 
• When inserting a memory card into the device, the memory card's file directory appears in the My Files → SD card folder.
Please click the submit button below to share your feedback with us. Thank you for your participation.
Please answer all questions.