How to install the SIM or USIM card on Galaxy S7
Last Update date :
Nov 23. 2020
l Please note that the answer below is a reference for customers, which may change in different software version and device models. The pictures/images are for reference only. All other products and services mentioned may belong to their respective trademark owners.
For advice regarding how to insert the SIM or USIM card provided by the mobile telephone service provider, please refer to the instruction below.
1. Insert the ejection pin into the hole on the tray to loosen the tray.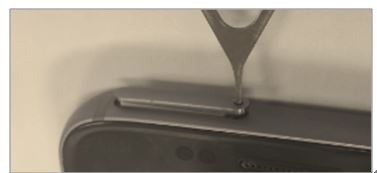 Ensure that the ejection pin is perpendicular to the hole. Otherwise, the device maybe damaged.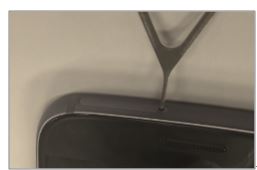 2. Pull out the tray gently from the tray slot.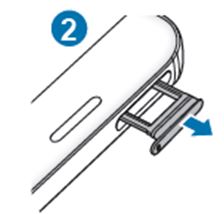 3. For Dual SIM models, Place the SIM or USIM card on the tray with the
gold-coloured contacts facing downwards.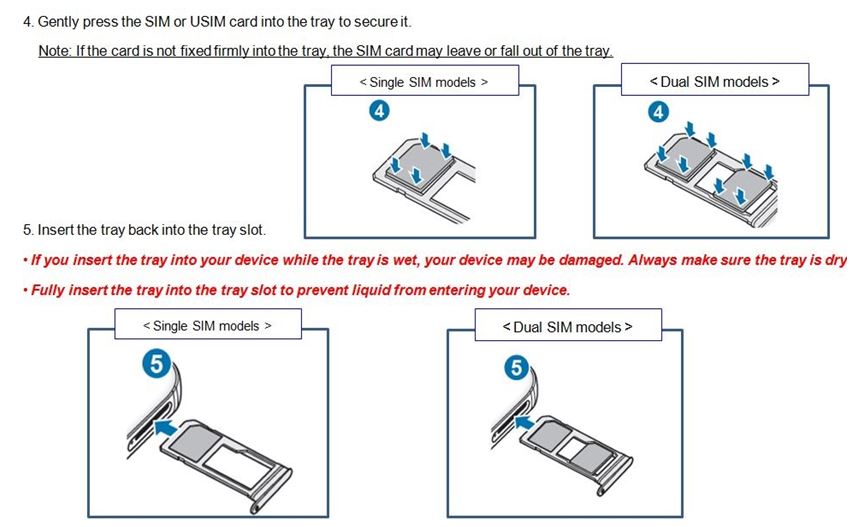 Notes: Only Nano-SIM cards work with the device.
Some LTE services may not be available depending on the service provider.
These are virtual images and for reference only.