How to Transfer Data from old Galaxy device to new Galaxy device using USB Connector?
Last Update date :
Sep 25. 2020
We would like to introduce an easy and fast way to transfer data using our Smart Switch application from Galaxy to Galaxy using USB Connector.
This method is only possible if the Operating System (OS) version of your old device is Android 4.3 or higher.
Obtaining /Accessing Smart Switch
Please download the Smart Switch Application on your new device from either Samsung Galaxy Apps or the Google Play Store.
2
Click agree terms and conditions
3
Install smart switch application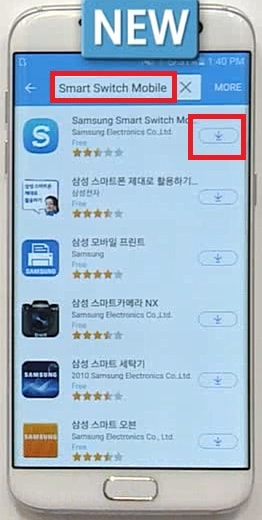 Please remember that Galaxy S7 and S7 Edge devices have Smart Switch function pre-loaded.
3
Open Smart Switch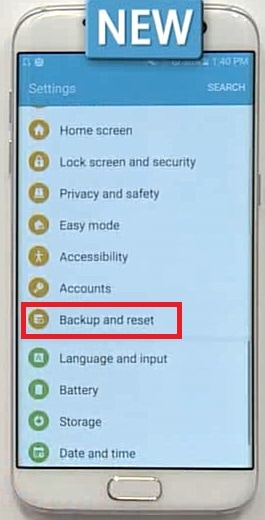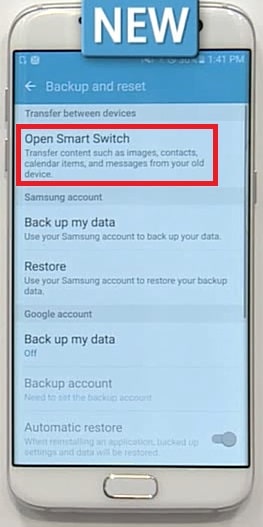 Getting Ready
To transfer Data with Wifi Connector, you need to have the USB Connector, USB Cable and both of the old and new devices.
* Please make sure that your new device is compatible for USB connector and uses Android OS Version 4.3 or higher.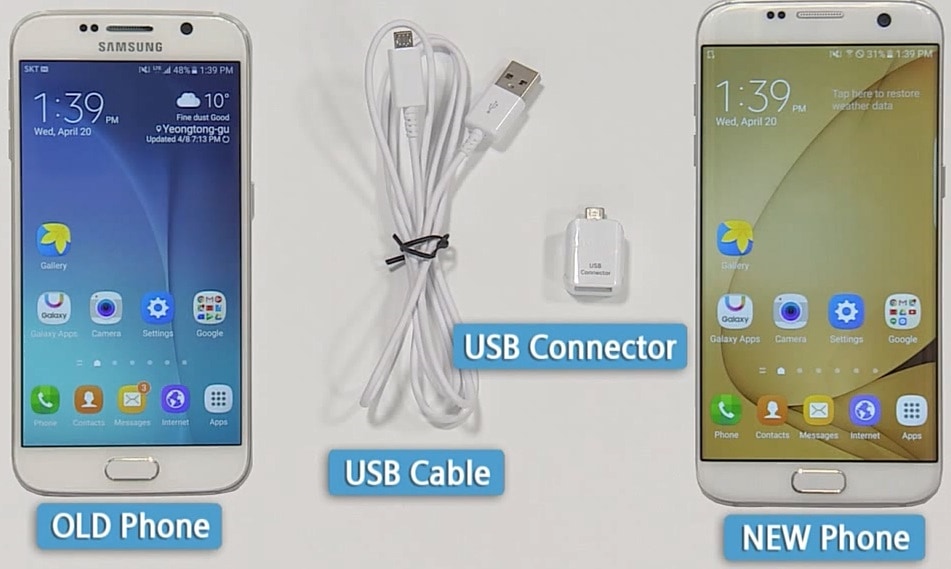 1
Please connect USB connector.
The narrow part should be connected with New Device
and the wide part should be connected to the USB Cable.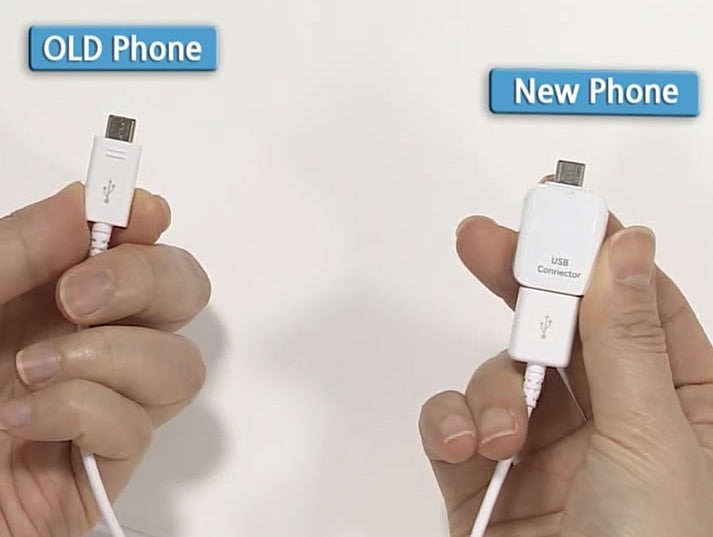 2
After connecting USB cable with Old Device, you can see available applications on the new device. Select Smart Switch and start.
3
Click "agree" on the Terms and Conditions. The New device will start checking data list from old device.
4
You can see the available data transfer options which you can import from the old device. Please click "All" or select specific items of data to transfer to new phone
5
Once you select items please click "Transfer". Then, your new device will start transferring the selected data
It may take some time to transfer data depending on the data volume you want to transfer. After quick data transfer, you can view all transferred data and the volume of the data. With Smart Switch, you can transfer all data even a list of app usage history