What is the Motion feature and how do I use the Motion features?
Last Update date :
Nov 23. 2020
Simple motions allow easy control of the device.

Before using motions, make sure the motion feature is activated.

Excessive shaking or impact to the device may result in unintended inputs. Control motions properly.
1. On the Home screen, tap Apps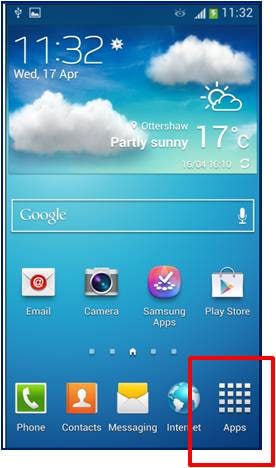 2. Tap Settings
3. Tap My Device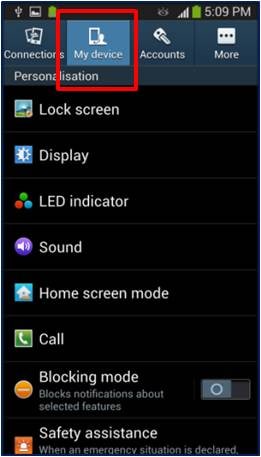 4. Scroll down to Motion and gestures
5. Drag the Air Gesture switch to the right to activate it.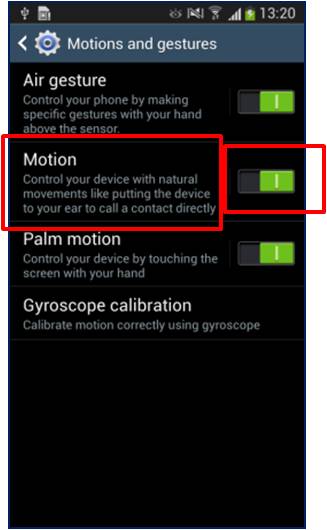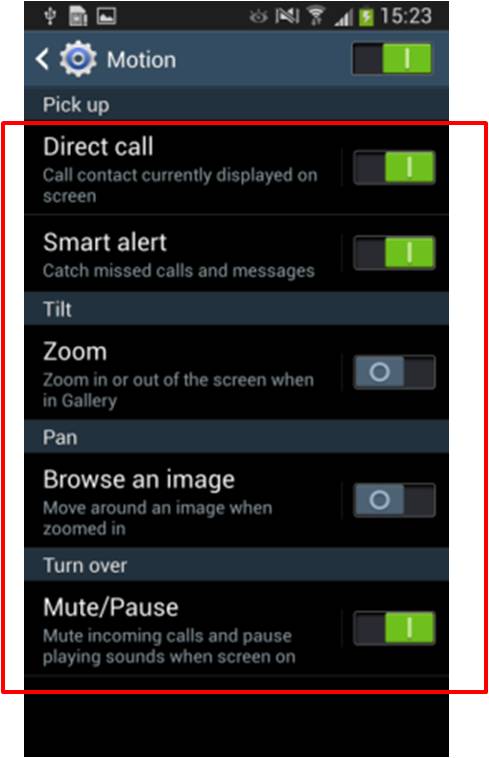 Note: Tapping on Motion will enable to you activate specific settings within the Motion
feature.
---
◆ Direct call - Call contact currently displayed on screen

Call the contact whose log, message, or contact details are currently on the screen when the device is brought near to your face.
◆ Smart Alert - Catch missed calls and messages

Pick up the device after not using it for a while or when the screen has turned off.

The device will vibrate if you have missed calls or new messages.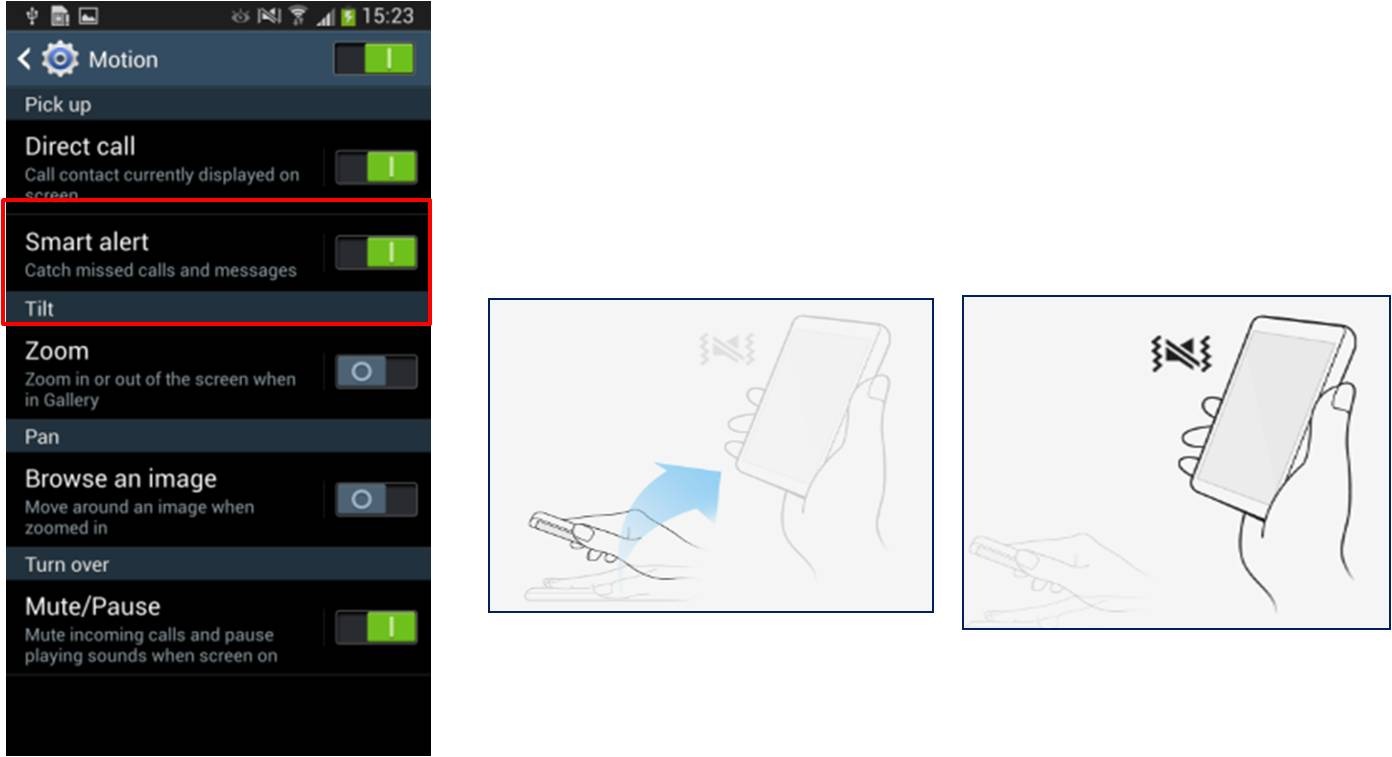 ◆ Zoom - Zoom in or out of the screen when in Gallery

Tap and hold at two points then tilt device back and forth to zoom in or out of screen when viewing images or browsing webpage.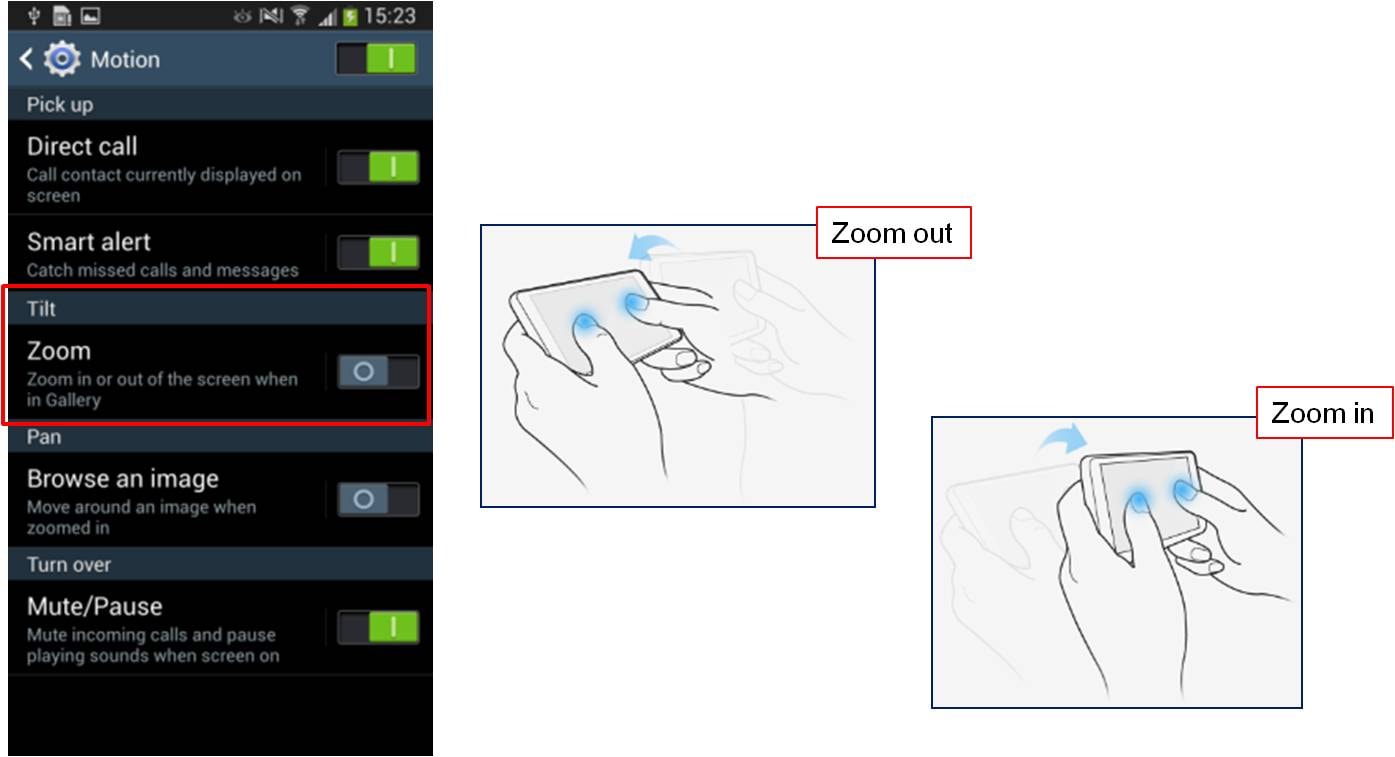 ◆ Browse an image - Move around an image when zoomed in.

When an image is zoomed in, tap and hold a point on the screen, and then slide the device in any direction to scroll through the image.
◆ Mute/pause by turning over

Mute incoming calls and pause playing sounds when screen on.

Turn device over to mute incoming calls, message alerts, and alarms, and to pause media.
◆ Update/Refresh + Scan for device

Shake your device to scan for Bluetooth devices and more.
(When Bluetooth has already been enabled)

Also, shake to update email, news, weather, or stock data via mobile networks. This may incur charges.
◆ Capture screen

Capture screen by swiping it from right to left or vice versa with the side of your hand.

Note: It is not possible to capture a screenshot while using some applications.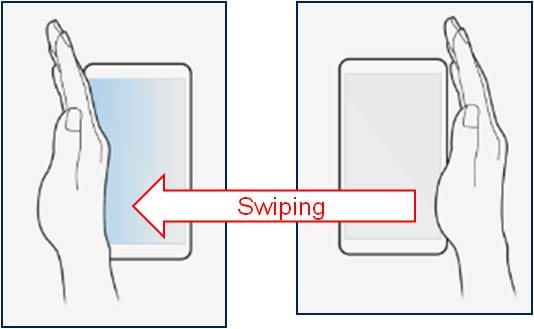 Captured pictures are saved in the Gallery > Screenshots folder
◆ Mute/pause with palm motion

Mute or pause sounds by covering the screen with your hand while playing media with the screen on.

Please answer all questions.