How can I Change the Picture Size of my Samsung TV?
Last Update date :
Nov 23. 2020
QLED TV
1
Press the HOMEbutton on the remote
2
Select " Settings"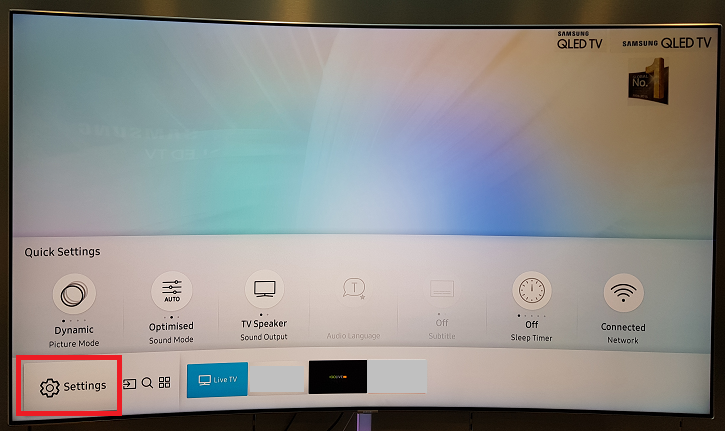 3
Select " Picture"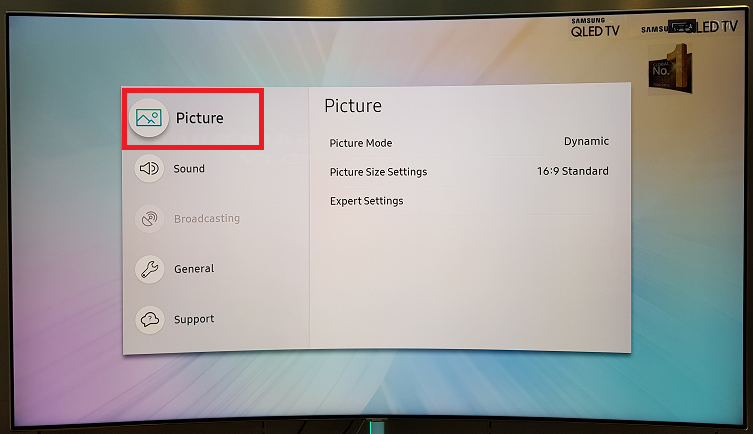 4
Select " Picture Size Settings"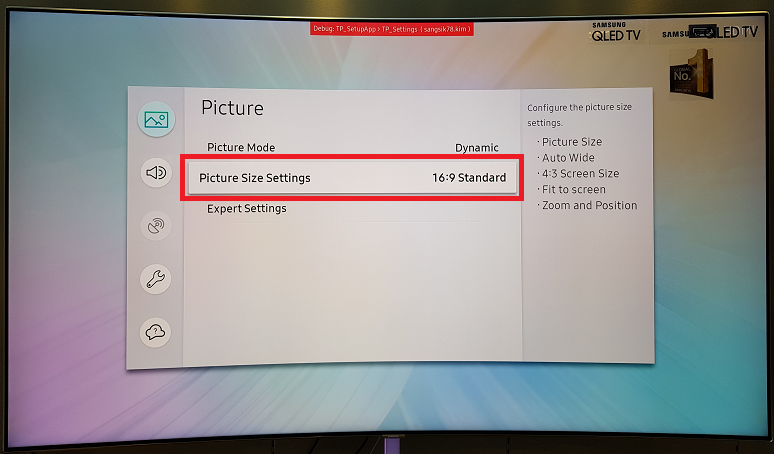 5
Select " Picture Size"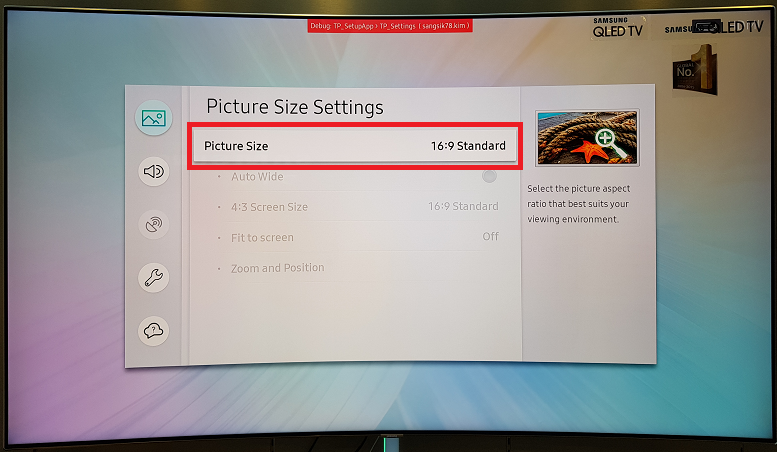 6
You can select the picture size displayed on the TV screen.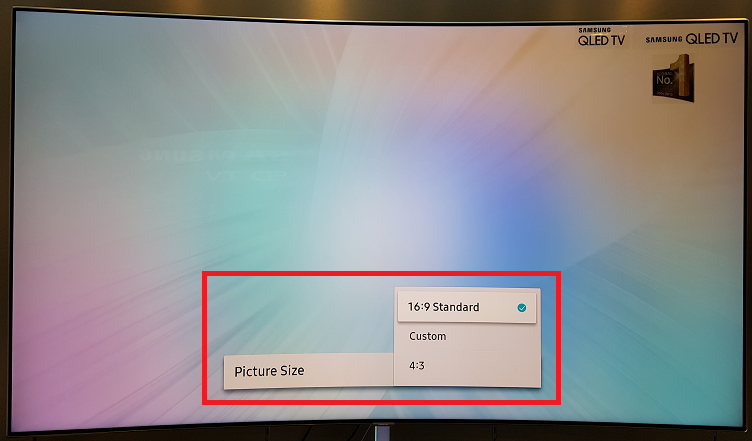 ! Supported picture sizes differ with the input signal.
! The availability of "Fit to Screen" function depends on the Picture Size and broadcasting signals.
Full HD TV
If the "P.SIZE" button is available on your remote control, to change the picture size of your TV, you can simply press the "P.SIZE" button after the TV is powered on.


1
Press the MENUbutton on your remote
4
Select an available Picture Size
! The available items may differ depending on the selected mode.
! Depending on the input source, the picture size options may vary.
! NOTE
 
After selecting Screen Fit in HDMI (1080i / 1080p) or Component (1080i / 1080p) mode, you may need to centre the picture:
                1. Select the Position, Press the Enter button.
                2. Press the ▲/▼/◄/► button to move the picture.
 
If you want to reset the position you adjusted, select Reset in the Zoom/ Position or Position screen. The picture will be set to its default position.
 
If you use the Screen Fit function, 1 line may be cut at the top and bottom.
Please answer all questions.