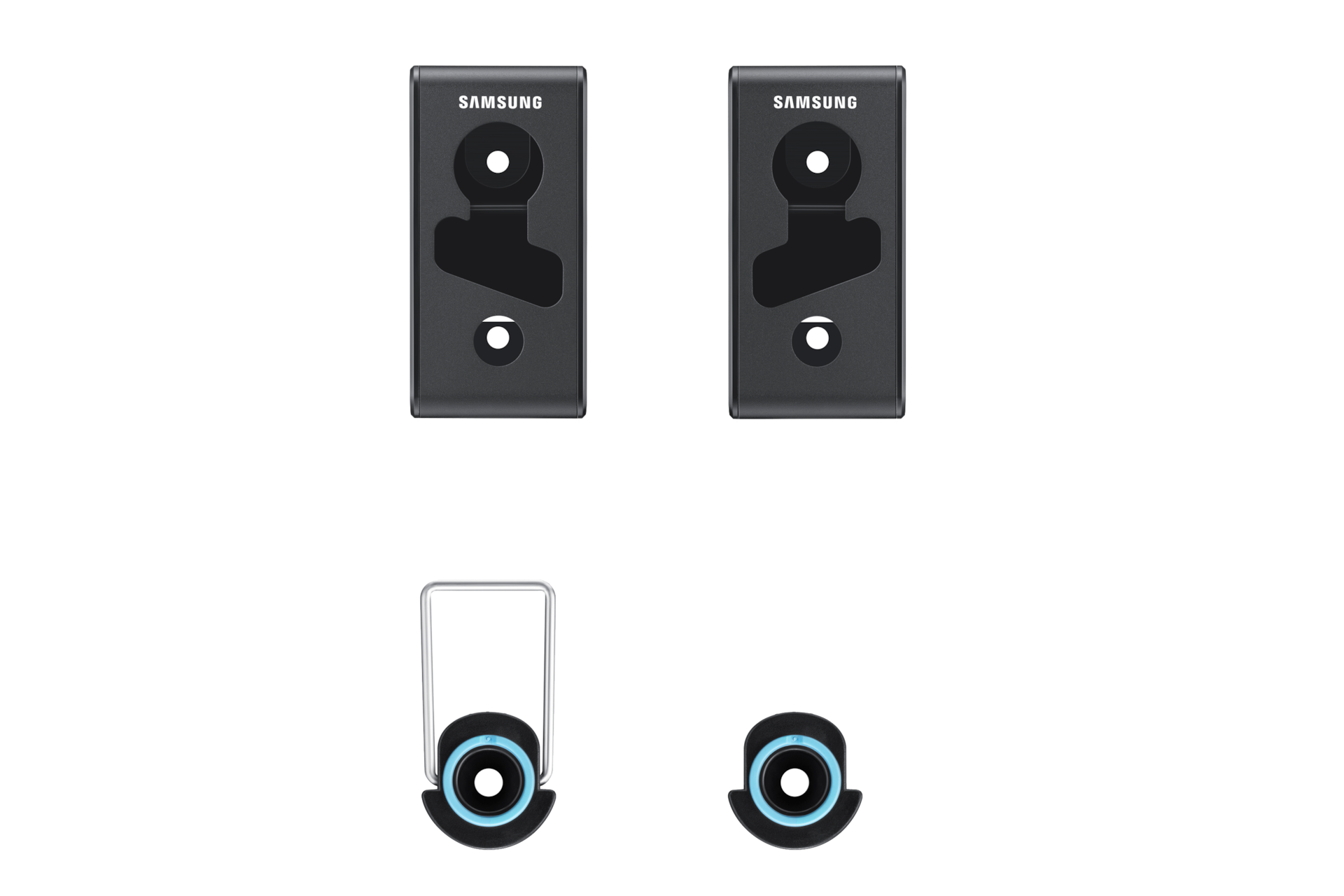 Mini Wall Mount
WMN450M
WMN450M/XS
Sorry! This product is no longer available
Simply and easily hang your TV like a piece of art
Hanging your TV on the wall no longer needs to be an arduous task that is time consuming and risky. The new Samsung WMN450M makes installing your TV - easy, safe and quick. With a maximum loading weight of 200kg (440lb), it can easily support Samsung's largest TVs. And to ensure minimal hassles, the supplied user manual lists all TV models and their unique installation instructions to put an end to concerns about using the wrong screws and other mishaps. Now, hanging your TV on the wall is as enjoyable as placing a piece of art. Spend time enjoying your TV rather than putting it up.
Smarter design – a perfect match for Samsung TVs
To cater to a wide variety of screen sizes and attachments, Samsung has developed a smarter wall mount design. For different series and sizes of TVs, you can set the WMN450M at either 17mm or 40mm from the wall according to the user manual, so there is always enough room for cables to access the back of the TV. Now, connecting an extra cable is never a problem, even if it is slightly bigger and wider than usual.
Perfect placement, total convenience
Setting your TV that it is perfectly balanced and even is now a lot easier with Samsung's built-in leveller. With the help of specifically designed slots, the WMN450M allows for the television to be corrected even if the mount is screwed to the wall slightly off centre. No unscrewing or re-setting; just set and then adjust. The built-in leveller will quickly become an essential part of any wall mount-it saves time, effort and couldn't be more convenient.
User manual & Downloads
Live Chat