How do I insert a SIM Card into my Samsung Galaxy Note 3?
The SIM card information and its contacts can be easily damaged by scratching or bending the card. Please be careful when handling, inserting or removing the card.
To insert a SIM card please follow the instructions outlined below:
1. Remove the back cover of your Note 3 by inserting a fingernail or pointed object into the slot on the side of your device.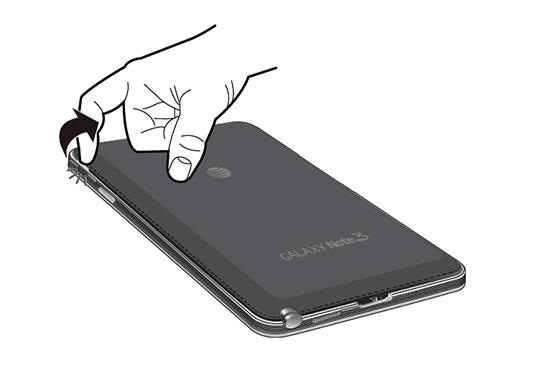 2. Lift the cover away from the device.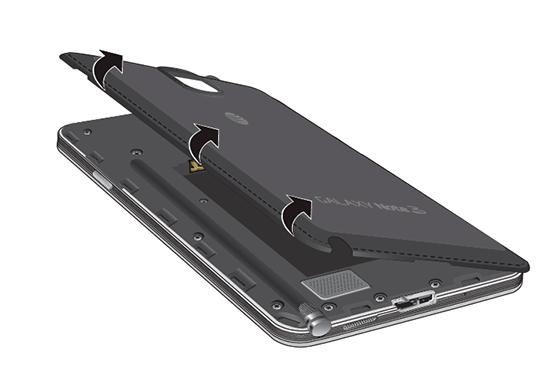 3. Remove the battery.
4. Carefully slide the SIM card into the slot until it is locked into place.
Note: ensure that the card's angled corner is positioned correctly. If the card is not inserted correctly the phone will not detect the SIM card. A diagram on the roof of the slot will guide you to insert the SIM correctly.
5. Insert the battery into the opening on the back of the device ensuring that the connectors align correctly (1) then gently press down to secure the battery (2).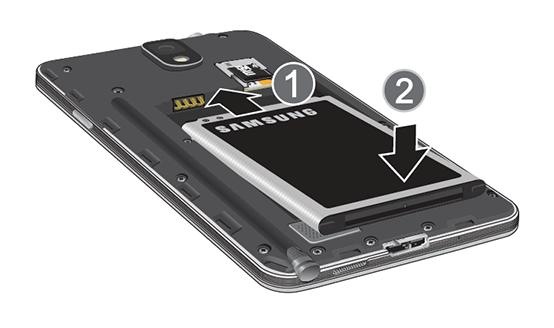 6. Replace the back cover (1) then press down on the cover (2).
7. Press along the edge of the back cover until you have a secure seal and it clicks into place.
Not finding what you're looking for? We're here to help.
Online


There are a number of different ways of contacting us via Live Chat, Email, Twitter, Facebook Messenger and more.

Need a repair?



Whether your product is in warranty or out of warranty, we're here to help.

Contact Us