How to remove or disable embedded apps
Some apps come pre-installed on your device. You may wish to remove these apps to free up space, save battery, tidy up your apps menu or increase memory to improve performance.
There are some apps, like "Settings" that cannot be uninstalled or disabled. This is because they are essential for Android to run your device properly.
Others can't be uninstalled but you can disable them. For example, Android apps like "Browser" or "Email", can be disabled once a suitable alternative has been downloaded.
For apps that you have installed yourself, you have two options: uninstall them or disable them.  Uninstalling removes all the files from your device and is the best way to completely remove it from your device. Disabling doesn't completely remove the app but it will stop the app running in the background and using up valuable RAM.
Please note: The steps may vary depending on the model and software version your device is running.
Disable apps via the Settings menu
2
Tap "Apps".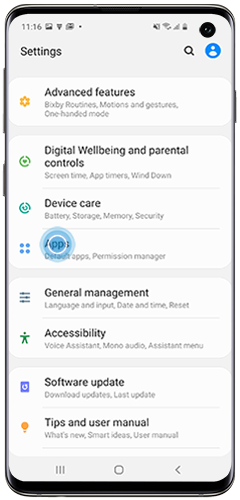 3
Select the app, then tap "Disable".
Uninstall apps via the Settings menu
2
Tap "Apps".
3
Select the app, then tap "Uninstall".
4
Alternatively, you can uninstall apps from the App screen. Press and hold on the app icon, then tap "Uninstall".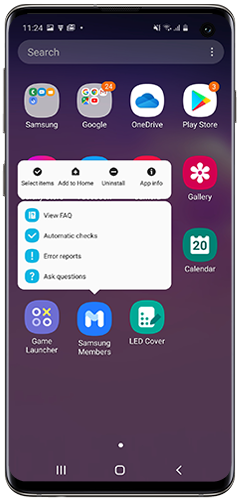 Uninstall apps via Google Play Store
1
Swipe up to access your apps, then tap "Google Play".
2
In the search bar at the top, search for the installed app. In this example, "Facebook".
3
Tap the app.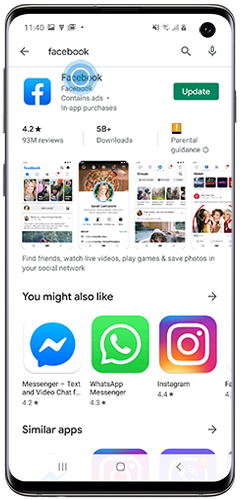 4
Tap "Uninstall".
Not finding what you're looking for? We're here to help.
Call
0818 717100Phone Support
Smartphone support | Mon-Sun | 8am to 8pm
All Products support | Mon-Sun | 8am to 8pm

0818 302 016Samsung Shop
For new and existing orders | 9am - 5pm, 5 days a week
0124 75161B2B Support
For business support
8am - 6pm, Mon - Fri
Calls to 0818 numbers are a National Call number.
These are subject to call charges which vary by network and are subject to change.
Calls maybe recorded for training and quality purposes.
For information on how we collect and use your details, please refer to our Privacy policy
* For any printer related enquiries please visit the HP website.
Contact Us