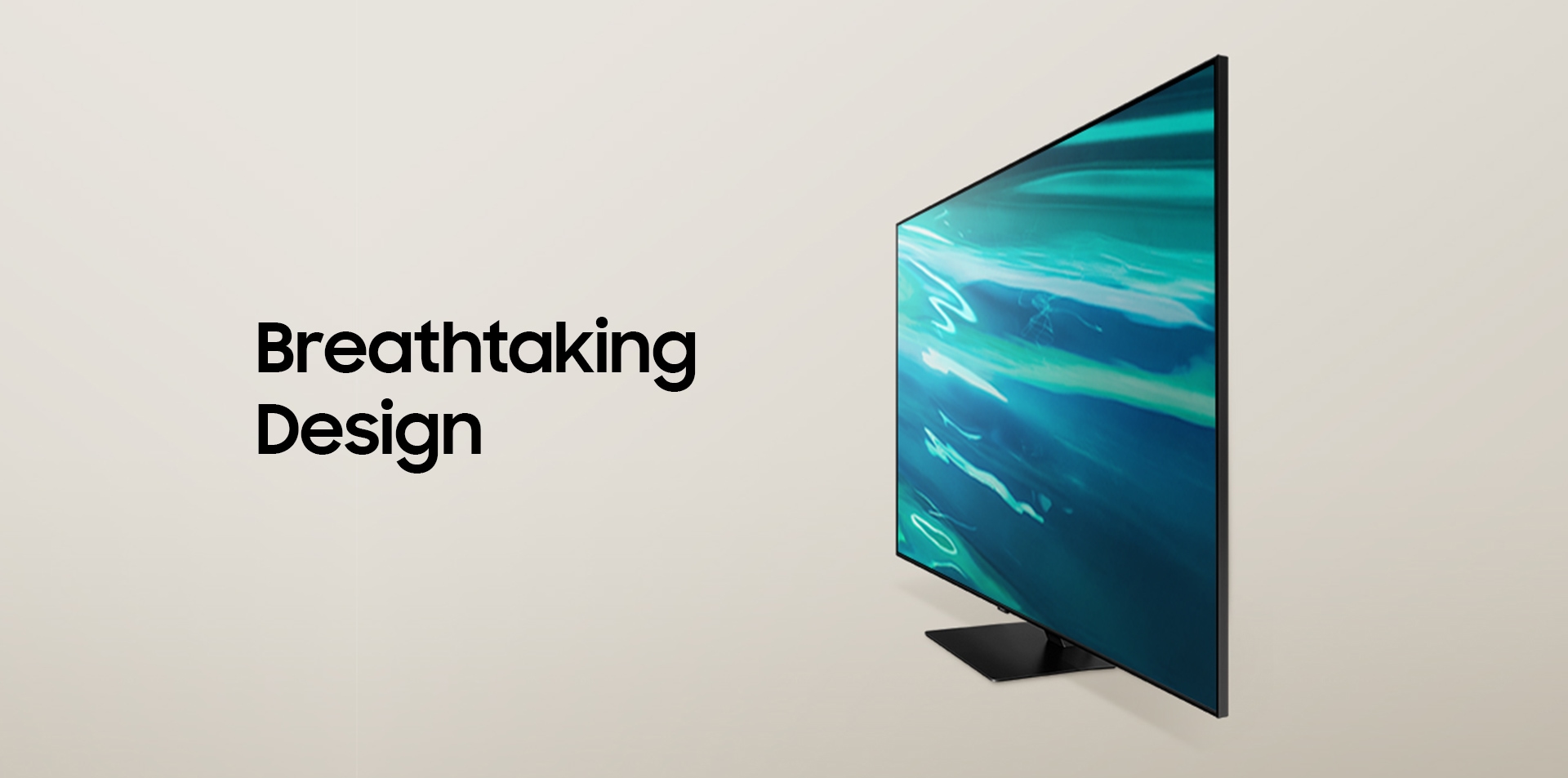 So minimalistic and yet so captivating. The breathtaking design of the QLED 4K is the perfect balance of art and science. Beautiful enough to merge with your space's aesthetics, and advanced enough to not interfere with your viewing experience.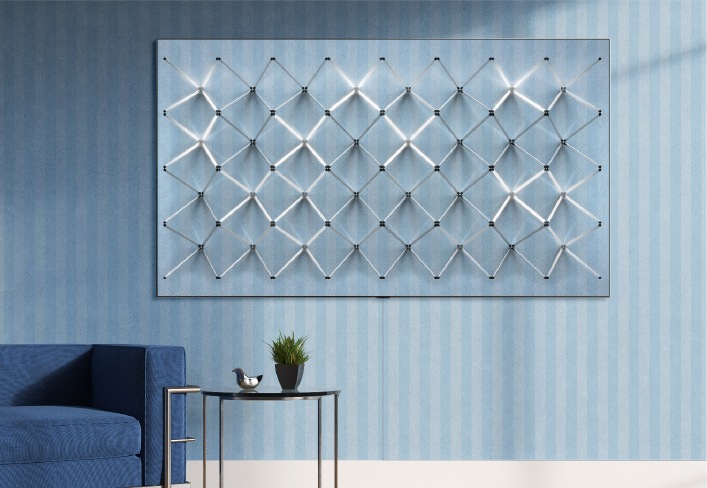 No more blank screens
Ambient Mode+*
Watch your TV disappear, blending into the walls of your home. It's not just a decoration, as even in Ambient Mode+, your TV is ready to push and pull useful information and entertainment whenever you need it. This content floats on the translucent screen so it always fits in your living space.
*In Q80A & Q70A only.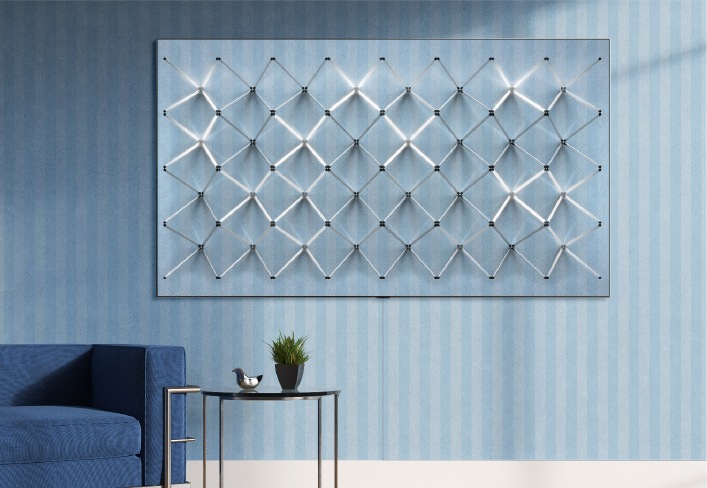 See the picture, not the TV
4-side Boundless*
A sleek and elegant design that draws you to the purest picture. Crafted with an effortless minimalistic style from every angle and a boundless that sets new standards. You will see only our most immersive cinematic experience ever.
*Q80A only (except 50"), 3-side Bezel-less in 50Q80A, Q70A & Q60A.
Image simulated.
Products, features and images shown above are for representational purpose only, actual may vary. Features are subject to changes without any prior notice.
Third party logos/trademarks shown above belongs to respective parties. Some features may require additional subscription / internet connectivity. Services provided
independently by the Partners are subject to their T&Cs and may involve subscription charges.