How to clear and change default apps on Android
Last Update Date :
Dec 19. 2017
Sometimes you may have multiple apps installed on your Android device that may be set as the default application for a certain file or data type. Maybe you have installed multiple media players or web browsers. Fact is, only one app can be the default app that opens up when you launch a file type or protocol on your device. If none has been set, you will instant get an action prompt where you are asked to select the app you want to open your selection with.
Note: Screen show below maybe varies from different android version.
How to make this screen appear again?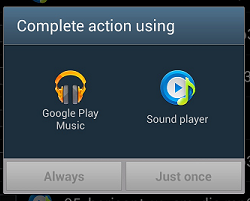 Here are the steps to make your Android to allow you to choose which Apps you desired to launch
Choice 1
3
Find Application Manager
4
Search that application is set as default launched.(example: Explorer browser and Mozilla Browser, Android launches Explorer browser without asking. Explorer browswer is set as default launch)
5
Selected set as default launched and find "Launch by Default"
6
Press "Clear defaults"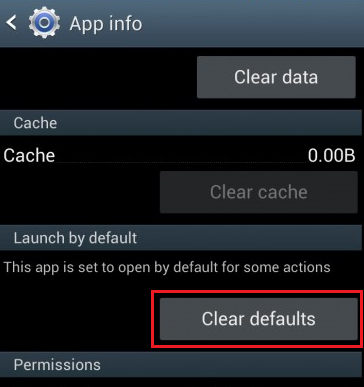 Need more help? Contact Us.
Call
* For any printer related enquiries, please visit HP website .
Service & Repairs

Samsung Services Centres
Search the nearest Samsung Service Centres in your area. During Ramadan period, some service centers will closed earlier.
Apologies for any inconvenient caused.
Contact Us