Connect your laundry.
Start saving.
Control your washer from your phone and start saving time and energy

Do the laundry from your phone*
* With the SmartThings app, available on Android and iOS devices. A Wi-Fi connection, a Samsung account and a compatible washer are required.
More savings with Laundry Planner and Laundry Recipe
Schedule your laundry during the off-peak hours and start saving on your energy bill! Choosing a cycle is easy with Laundry Recipe which recommends the optimal cycle for even more savings.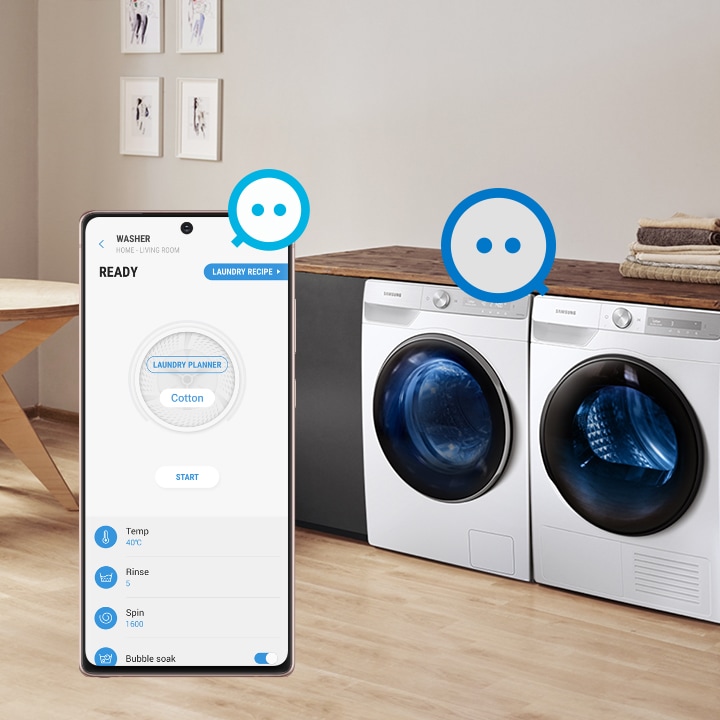 Your laundry controlled, with SmartThings
Have laundry days fit into your schedule and get back to more important things. Syncing is simple with the SmartThings app, which enables your Galaxy mobile and WW7000T washer to work together. It gives you full control of your laundry and sends you a notification when the cycle is finished.

Go live your life
Hassle free. Care free.
Check your wash status on your Galaxy mobile, anytime, anywhere. You can even adjust the finishing time so you don't need to rush inside to do the laundry.
We take care of everything for you.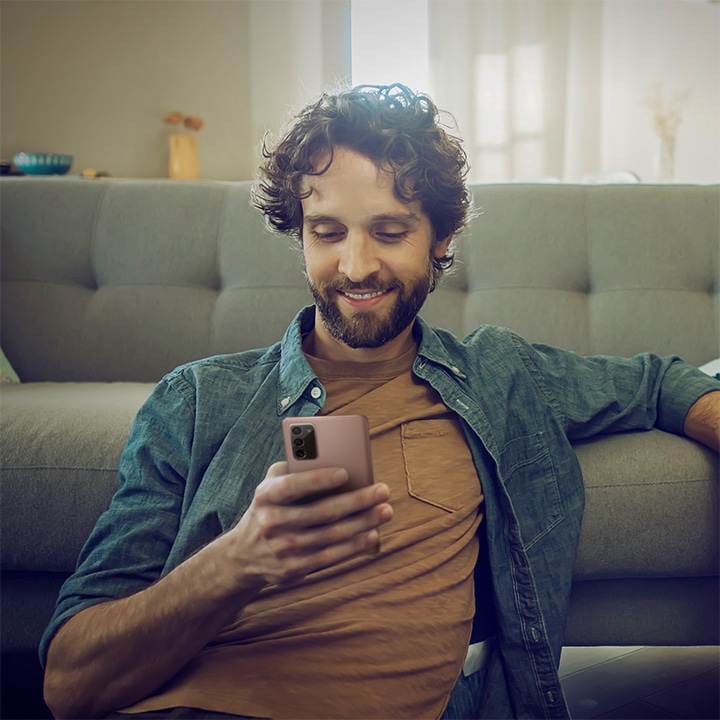 Galaxy Note20
The powerphone that empowers your work and play
WW7000T
washers and dryers
The new Samsung washer & dryer
Choose Your EcoBubble washers & dryers