Hosting a Cozy and Elegant Dinner Party
for the Holidays
Creative and easy ways to elevate your dinner menu and party.
Hosting a dinner party at home is a great way to celebrate a cozy holiday season with your closest loved ones. Food stylist Christine Park shares her tips on making your gatherings intimate, elegant and extra special this year. "You don't have to be an amazing chef to pull off a smaller dinner party. People notice these details, and that's what makes the night feel like a special occasion."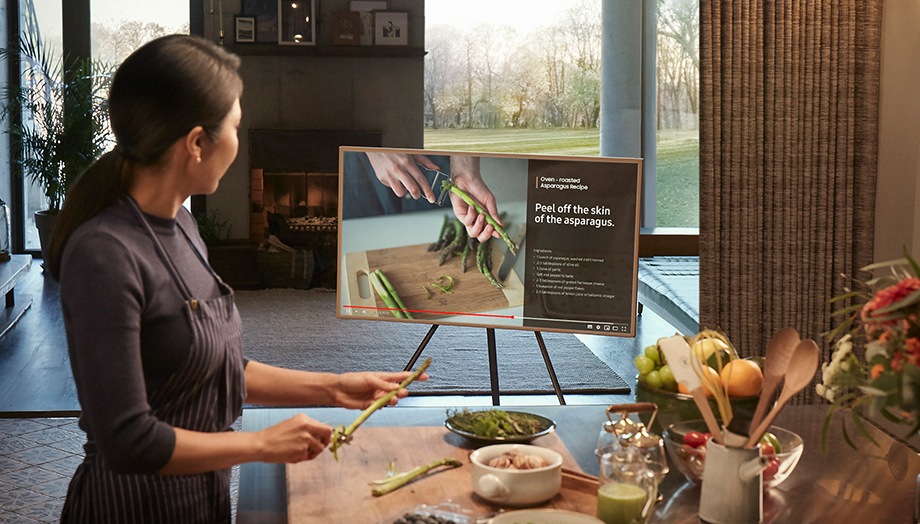 Find more tips on YouTube
Need a few pointers in the kitchen? Search and play YouTube cooking shows on your TV for recipe ideas, tutorials, and inspiration as you cook.
Spruce up a classic recipe
When cooking, you may want to stick to dinner party recipes you know by heart. But it's surprisingly easy to jazz up classic recipes to keep the menu fresh and exciting. Christine simply uses regular ingredients in different colors, like tomatoes or berries, to make her dishes stand out. She says, "Try a beautiful pea or squash puree instead of mashed potatoes. They're bright and delicious on the side of a simple roasted chicken."
Plate each dish with finesse
We eat with our eyes before our mouths. That's why elegant food plating improves the taste of a dish and adds sophistication to the dining experience. Christine paints bold sauces on plates, constructs geometric appetisers and garnishes with colorful ingredients. Imitate one of her elegant dishes by layering each plate with a puree or sauce on the bottom, then with the main components in the center and light, finishing garnishes on top.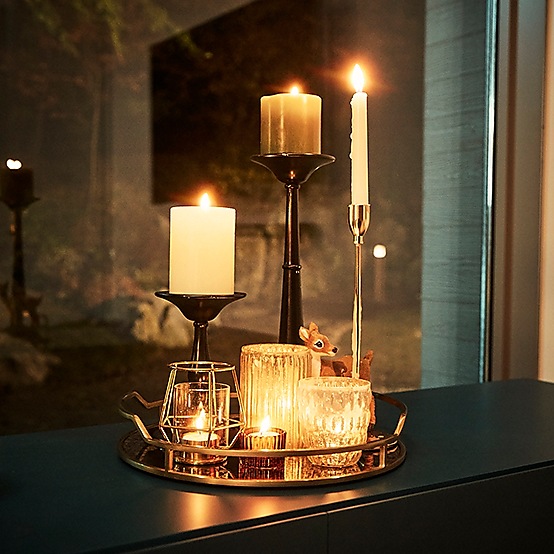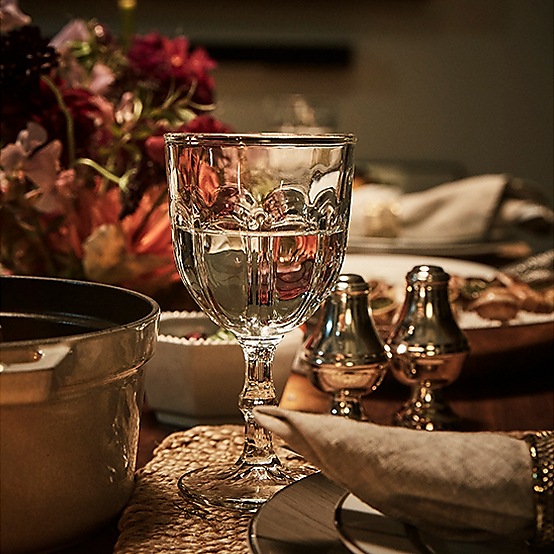 Turn your memories into art
Watch your TV transform your memories into a beautiful piece of art. In Art Mode, you can display your family portraits or other photos on The Frame like art, even when it's off.
Set the scene for festivities
Dining room decor is just as important as the food because it sets the mood. As a former florist, Christine uses flowers to give the table a sense of occasion. She also raves about The Frame TV, saying, "Art Mode is one of my favourite features because it has amazing art pieces that I can use to match the colors and mood of the party." It's an easy way to add a refined touch to your space even without an elaborate tablescape.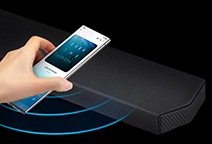 Tap Sound
All it takes to connect your smartphone to the soundbar is a tap*. Simply tap your phone anywhere on the soundbar and play your favourite playlists in premium sound.
Don't forget the entertainment
"Music, just like the food and décor, is an important factor of a great dinner party." Christine sets a warm and festive atmosphere by playing her favourite holiday playlist softly in the background. With streaming apps on the QLED TV and the Q soundbar, she can play songs throughout the evening without interruption. Music on the soundbar is rich and clear at any volume, making it the perfect way to add a soundtrack to home gatherings.
* Tap sound works through Bluetooth and is compatible with Samsung mobile devices with Android 8.1 and above.
Cohost with a versatile partner
No matter how small and cozy a dinner party is, everyone could use a hand when they're entertaining at home. Explore your Samsung TV for smart and versatile functions that make party planning easier, so you can enjoy your party as much as your guests.
All images are for illustrative purposes only.
Available technology, functions, GUI (Graphic User Interface) and smart features may vary by region, service provider, network environment, mobile devices or TV product, and are subject to change without notice.
A Samsung Account is required to set up the TV.
Each device must be connected to Wi-Fi or other internet network.
Actual user experience may vary.
Tap Sound only works when TV and mobile are on. Subject to device compatibility.
Please refer to product detail page for more information.
Elevate your home dining experience