Excellence in Work & Play
Displaying more content, resolving sharper images, and featuring advanced display technologies, Samsung high resolution monitors are the perfect choice for almost any use. From professional applications to multitasking and gaming, let high resolution improve your performance.
More onscreen content, Higher Clarity
Our WQHD monitors have a resolution 2.25 times* the pixel density of Full HD. The UHD series sports a pixel density 4 times* Full HD. Higher clarity is not the sole benefit of high resolution: you get more onscreen content on a higher resolution monitor.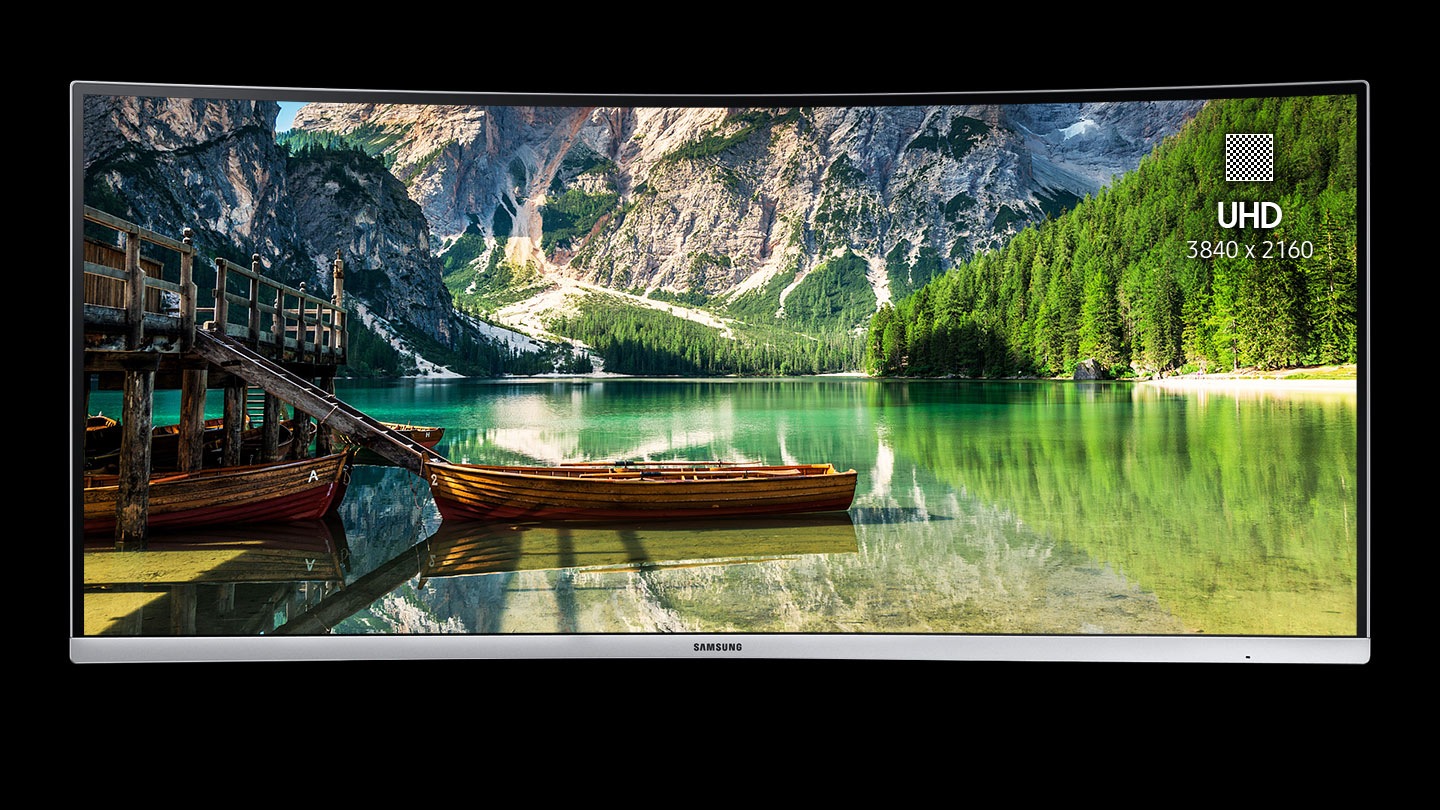 Higher efficiency
High resolution means not only sharp images but also displaying more content at one time. The higher the resolution, the more you can view your content in its unbroken whole. Work on Excel files and browse web contents with less scrolling. Editing becomes easier with less zooming.

High resolution is a new minimum
4k contents are ubiquitous. Pictures and videos taken with smartphones are all in UHD, and internet services like Netflix streams movies in UHD. Many of the games we play are in UHD. Enjoy all these contents better on a high resolution monitor, and better still on a Samsung high resolution monitor.

Excellence in Innovation
Samsung high-resolution monitors feature innovations including new quantum dot technology. Supporting a wider range of colors than conventional imaging technologies, Samsung Quantum Dot screens let you enjoy more natural and more lifelike images.
High resolution meets quantum dots
There's more to Samsung's top-of-the-line high resolution monitors than high resolution. It's the quantum dot technology. Rendered in nano-sized quantum dots, colors are strikingly realistic and lifelike, and details are sharper.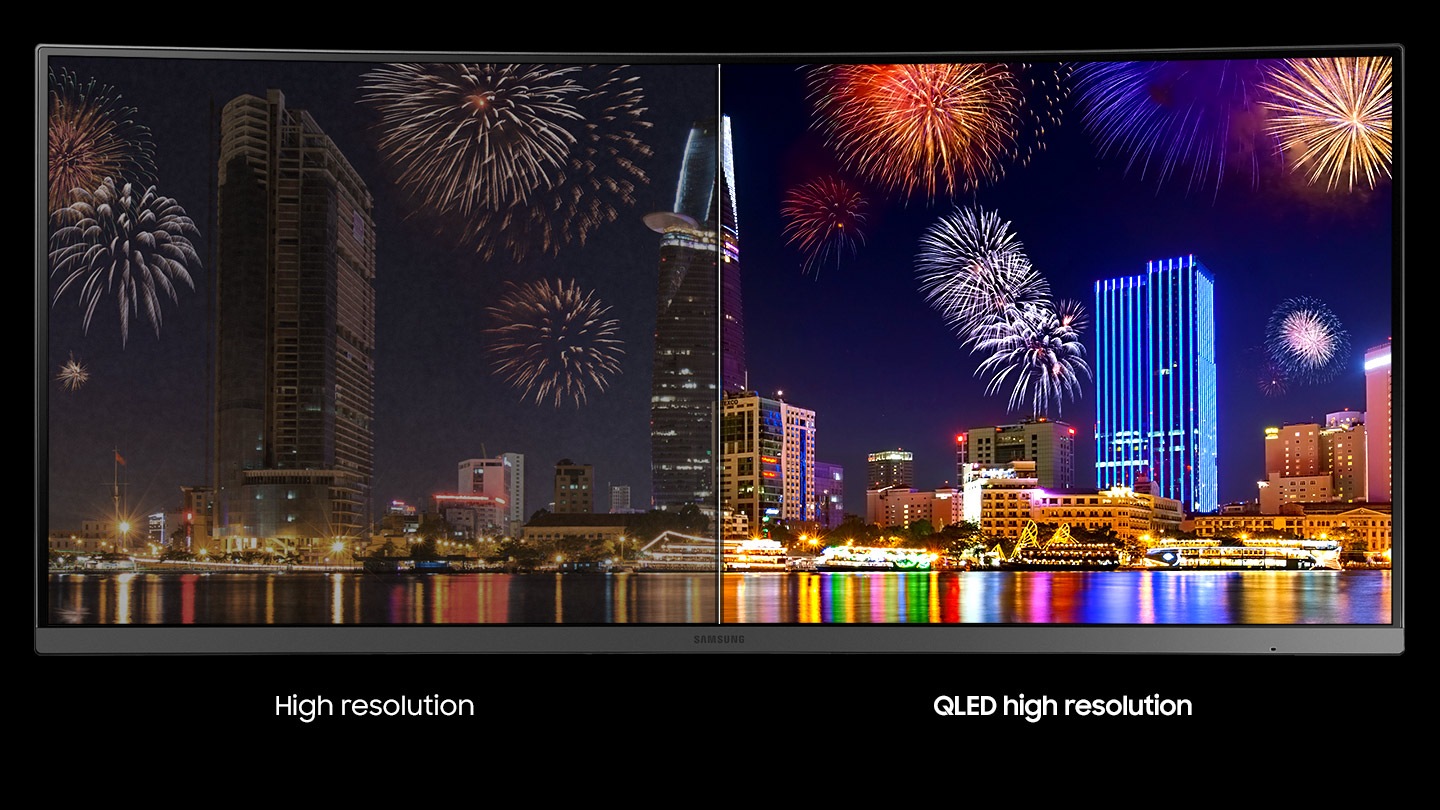 What's in a trusted name?
Samsung's display leadership is built on time-honored trust due to the experience our customers have with our monitors. It stands to reason that you want your purchase of a high-end high resolution monitor to be from Samsung.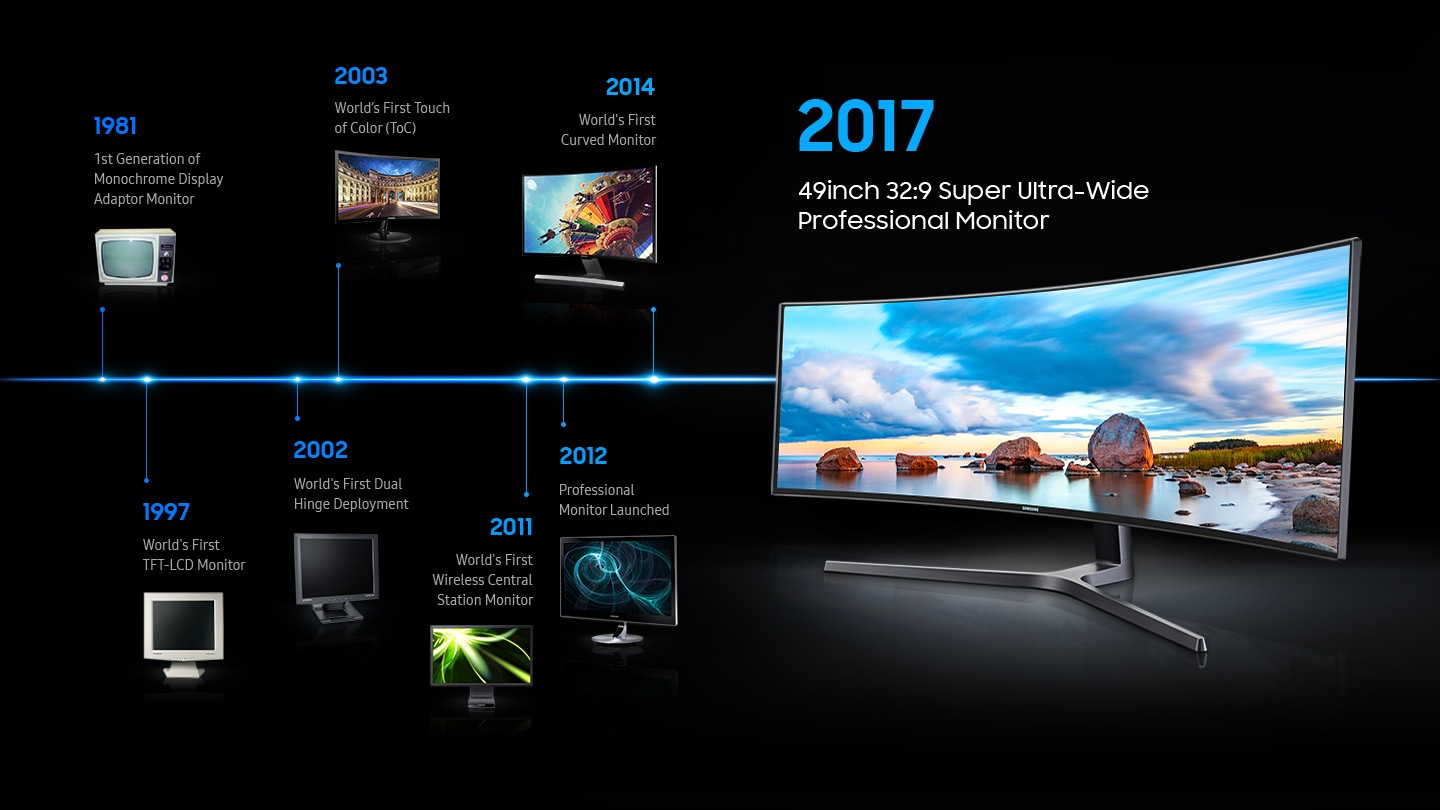 No.1 Choice
Samsung has stood as the world's most chosen UHD monitor maker for four straight years since 2014.

* Based on third party independent data.
Excellence in Comfort
Our Eye Saver Mode reduces eye fatigue and create a more comfortable viewing experience. And height-adjustable, pivot, tilt and swivel stand options let you position monitors optimally to minimize neck strain when sitting at your screen for long periods.
Excellence in Speed
Samsung high-resolution monitors feature a fast 1ms (MPRT) response time and a 144Hz screen refresh rate for minimal motion blur and also smooth scene transitions. In addition, you'll absolutely enjoy smoother web browsing and viewing of video content.
A superfast response time ensures seamless motion and transitions.
* Some monitors do not have all listed features.
* Some monitors do not have all listed features.
Excellence in Connectivity
Samsung high-resolution monitors featuring USB type-C ports are multifunctional. They can function as desktop hubs that display and charge devices, and support DP, Mini DP, and USB.
With the do-it-all USB Type-C, you can transmit power, data and display signals between devices.
* Some monitors do not have all listed features.
* Some monitors do not have all listed features.
Excellence in Multitasking
Providing more screen space than Full HD screens, high-resolution monitors are the ideal choice for multitasking. And Samsung's Picture-By-Picture, Picture-In-Picture and Easy Setting Box software lets you view and manage multiple workspaces in an instant.
21:9 Widescreen
Ultra-wide curved display allows more on-screen space for the big ideas without the hassle of dual-monitor setups. You can experience truly seamless single-monitor multitasking.
Picture-By-Picture
Your multi-tasking gets ever smoother with the Picture-By-Picture function that connects two different input sources.
Easy Setting Box
Arrange windows with Easy Setting Box by splitting your screen into smaller partitions.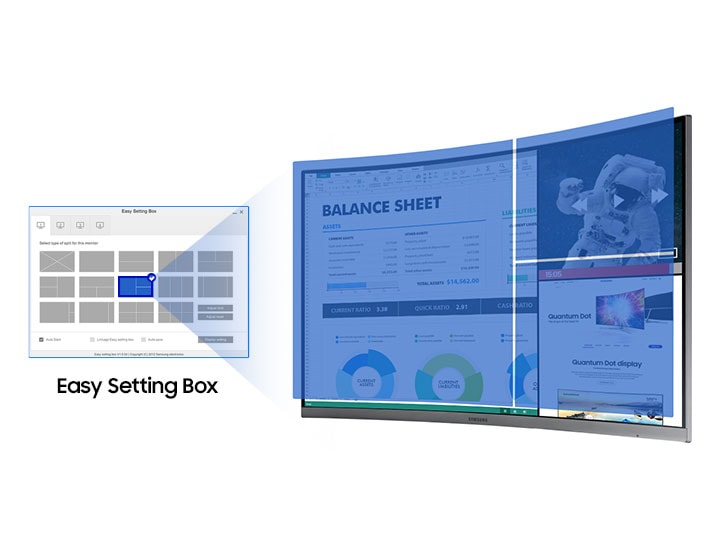 High resolution monitors product line up
Review
"Samsung has outdone themselves with the CF791, which is one monitor you don't want to pass up" - digital trends

Awards
Samsung curved high resolution monitors were recognized for their innovative curve design and immersive viewing technology.
*Screen and product images simulated for illustrative purposes and may not be an exact representation of the product. Monitor features may vary by model. Please check in-stores for more details.