Samsung uses the power of VR to help millennials fulfil their potential
Dec 08. 2016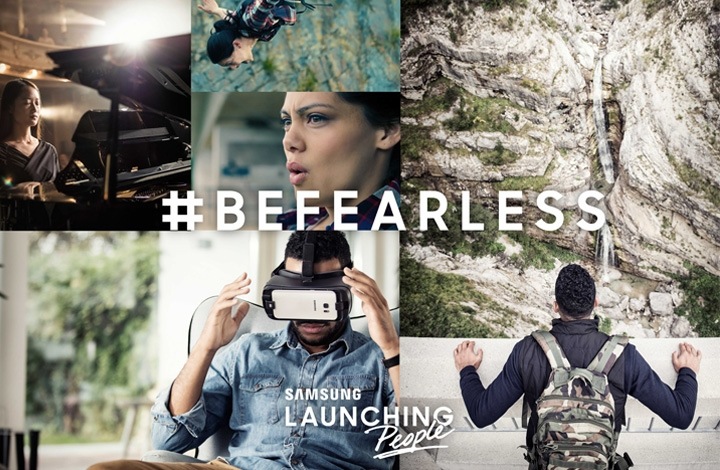 Samsung's #BeFearless campaign aims to help millennials overcome common fears such as fear of heights and public speaking through VR technology
Singapore – 8 December 2016 – Samsung today launched the #BeFearless campaign in Singapore, an initiative targeted at helping millennials overcome their fears to unleash their fullest potential with the help of VR technology. Millennials will be able to participate in a series of trainings using Samsung's #BeFearless VR app to help them overcome their fear*. This year's campaign focuses on two common fears – fear of heights and fear of public speaking. #BeFearless is a program that is part of Samsung's Launching People campaign.

During the development of the #BeFearless VR app, Samsung teamed up with medical professionals to learn how exposure to challenging situations through VR can help people master their fears in real life. Based on Samsung's two-week research with medical professionals at the Yonsei University Gangnam Severance Hospital in South Korea, a success rate of nearly 90 percent was achieved in reducing 82 participants' anxiety from public speaking and heights through the #BeFearless VR training.

"Samsung believes that young people have limitless potential to achieve tremendous success. However, fear can stand in their way of reaching greater heights," said Eugene Goh, Vice President, IT & Mobile, Samsung Electronics Singapore. "We are proud to roll out this campaign to empower millennials to overcome their fears with the immersive VR technology of the Samsung Gear VR, and we look forward to seeing our participants build confidence and realise their potential."

The VR training programme available on the #BeFearless VR app is designed with situations that one might encounter in daily life customised to each fear. For example, participants who have a fear of public speaking would be exposed to situations such as a job interview, a team meeting or a management presentation.

To participate, individuals simply need to submit a story sharing what they hope to achieve should they overcome their fear on the #BeFearless official site at www.samsung.com/sg/launchingpeople. Registration closes on 4 January 2017 and 10 finalists, five per fear, will be shortlisted to take part in a five-week training programme. The 10 finalists will each receive a set of Samsung products consisting of a Galaxy S7 edge, Samsung Gear VR and Samsung Gear S3.

As part of the programme, Samsung is partnering with experts and trainers from organisations such as the Public Speaking Academy of Singapore to determine the progress that participants have made in overcoming their fear. Two finalists, one per fear, who achieved the greatest inroads in unleashing their potential will join the #BeFearless global finale to be held in New York.

In addition, one story submission per week from 8 December 2016 to 4 January 2017 will be selected for feature on Samsung's social channels. Featured submissions stand to win a set a Samsung Gear S3.

From 19 December 2016, members of public are invited to immerse themselves in the #BeFearless VR experience at Samsung Experience Store at VivoCity. The #BeFearless VR app is also available for free download from the Oculus Gear VR Store where users can go through the training programme at their own pace.

This year, participants from eleven countries will take part in #BeFearless. Besides Singapore, seven other countries will be participating in the programme for the first time – Brazil, Canada, Chile, Hong Kong, Mexico, South Korea and Taiwan. Austria, Russia and UAE will offer the programme for a second consecutive year.

About Samsung Electronics Co., Ltd.
Samsung Electronics Co., Ltd. inspires the world and shapes the future with transformative ideas and technologies. The company is redefining the worlds of TVs, smartphones, wearable devices, tablets, cameras, digital appliances, medical equipment, network systems, and semiconductor and LED solutions. For the latest news, please visit Samsung Newsroom at http://news.samsung.com.

About Launching People
Launching People is a global campaign by Samsung Electronics Co., Ltd. designed to help consumers unleash their potential and create meaningful change through the use of Samsung technology. The campaign launched in 2013, and Be Fearless is an element of the 2016 initiatives of the Launching People campaign.

*The devices and/or mobile application are not intended for use in the detection, diagnosis, monitoring, management or treatment of any medical condition or disease. Any health-related information accessed through the devices and/or applications should not be treated as medical advice. Users should seek any medical advice from a physician.
List
No Prev Page
No Next Page