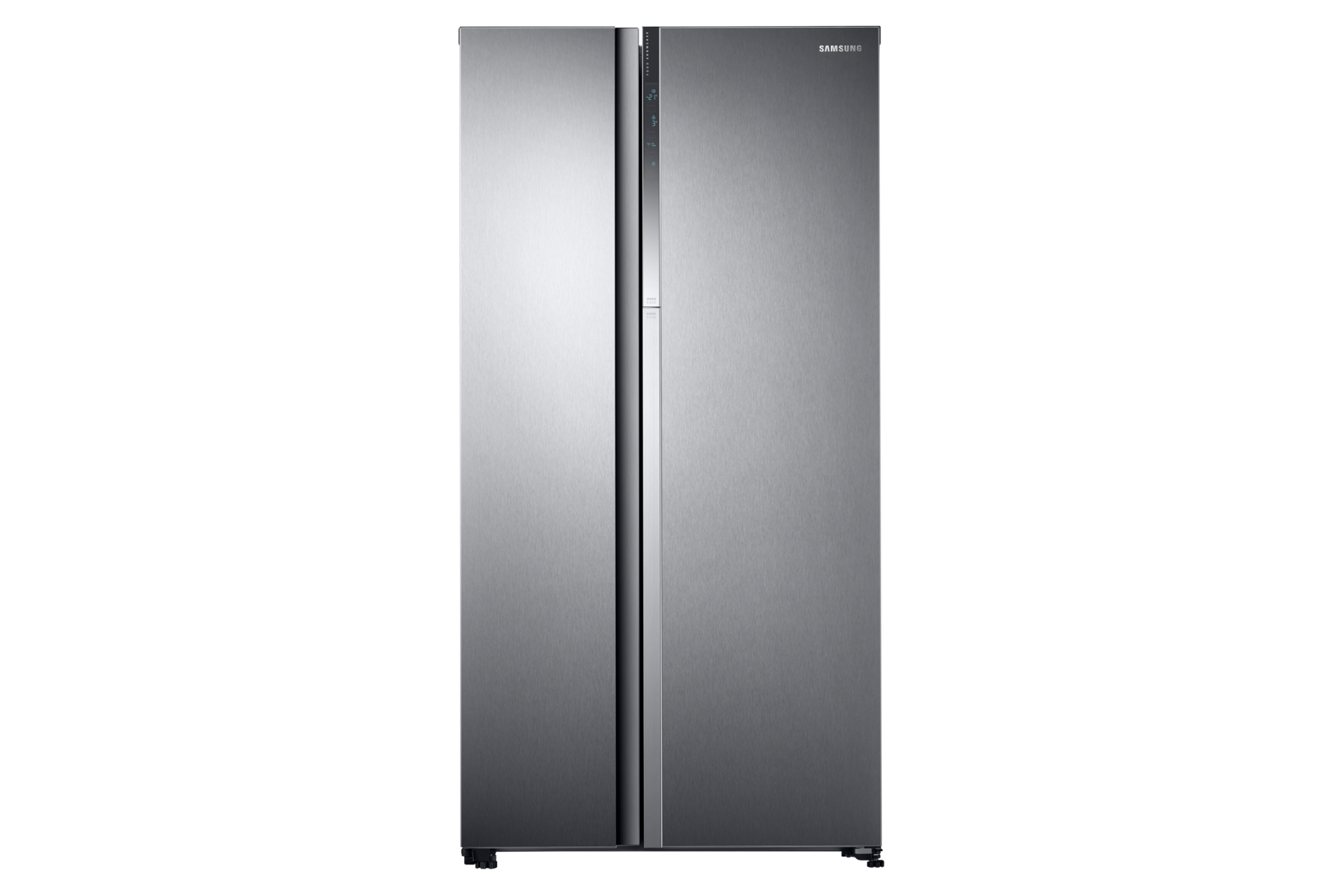 Twin Cooling Plus™, 620L, Food ShowCase, 2 Ticks
RH62K62J8SL/SS
Sorry! This product is no longer available
Twin Cooling Plus™
Metal Cooling Panel
Food Showcase
Optimal humidity care for food
Twin Cooling Plus™ cools the fridge and freezer compartments separately. Independent evaporators and cooling systems ensure the optimal environment, with high humidity and no mixing of odors, so food stays fresher.
Holds in cold for freshness
The Metal Cooling guard retains the cold and helps to restore heat loss, so food is preserved better and stays fresh, even if you frequently open the ShowCase door. And it adds a premium look and easily wipes clean.
Easily find the food you love
The ShowCase is a "fridge within a fridge" for quick and easy access to all of your family's favorite and frequently used foods. It has 5 generous cases for specific foods, like cheese, sauces, drinks and snacks
Keep ingredients perfectly fresh
The InnerCase keeps your groceries perfectly fresh. Located deeper within the fridge, it's the perfect place to store and preserve larger and less perishable items, such as vegetables, fruits and meats.
Flexibly store taller bottles
The Flex Guard lets you flexibly use the door space to keep various sized items without leaving any wasted space. The height of the guard can be easily adjusted to fit in taller bottles, like large drinks.
Move your food – anywhere
A Lock N Move Tray is airtight and movable and fits on rails, so you can easily reach your favorite things in the fridge or freezer. It's ideal for storing and defrosting meat in the fridge or preserving dried food, like tea in the freezer.
More space to store more food
Has a very spacious interior with a huge 620 liter capacity. There's plenty of room to store your weekly groceries and it's much easier to keep everything neatly organised, so you can quickly find things you need.
Keeps air hygienically clean
Active Fresh Keeper keeps the fridge clean and hygienic. Air is passed through an Activated Carbon filter, so it is constantly deodorised.
Slimmer lighting, softer light
All new LED lighting is slimmer, softer and more energy efficient. It creates more fridge space, but brilliantly illuminates every corner with brighter and softer lighting, while saving money on electricity bills.
620 ℓ

Net Total(Liter)

Easy Clean Steel

Colour

2 Ticks

Energy Efficiency (NEA)

1825 mm

Net Case Height with Hinge(mm)

721 mm

Net Depth with Door Handle(mm)

908 mm

Net Width(mm
User manual & Downloads
Live Chat
* Key feature may different from Key Spec
All images shown are for illustration purposes only and may not be an exact representation of the product. Please check in-stores for more details.