Attention all secondary school changemakers!
Get ready for the exciting return of the Solve for Tomorrow competition!
If you have an amazing idea to make a positive impact on our community or enhance the lives of those around you, we're eager to hear from you! This competition is your chance to bring your brilliant ideas to life. There are also fantastic prizes awaiting the winning teams and schools. Gather your team, ignite your creativity, and submit your game-changing idea today!
Five key themes for this year's competition:
Competition Information
You can participate by forming groups of 2 to 4 and submitting your ideas here.
All individuals aged 12 years old and above and are full-time Secondary 1 – 5 students in Singapore are eligible to join the competition. You can find the full list of eligible schools here.
All participating teams also need to find a teacher to be their mentor.
Prior consent from participants' parents/legal guardians is required. Click here to download the consent form.
Competition Timeline
Submission Phase
21 Aug – 31 Oct 2023
Submission of idea writeup and supporting documents.
Find more details in the FAQ section
Finalist Phase
22 Nov – 12 Jan 2024
10 finalist teams will be selected.
Finalists to enhance their presentation and develop their prototype (optional).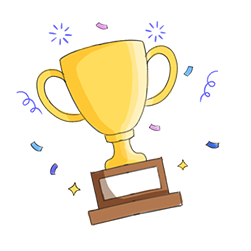 Finale Event
Jan 2024
Finalist teams to present their ideas and prototype (optional) to the judges.
Top 3 winning teams will be chosen.