Meet the panel
Get to know the experts who will be lending their industry knowledge and experience to select this year's winning ideas.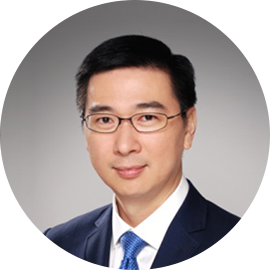 Lee Jui Siang
President
Samsung Electronics Singapore
Jui Siang was appointed to be the President of Samsung Electronics Singapore in May 2017. He is a business leader with more than 20 years of experience in sales and marketing. In his eight-year tenure with Samsung Electronics, he has played instrumental roles in driving Samsung's mobile business success in various Southeast Asian markets.
Prior to joining Samsung, Jui Siang held various senior marketing and management positions in Johnson & Johnson and Mars Inc. He graduated from the National University of Singapore (NUS) and obtained his Executive MBA from the NUS Business School.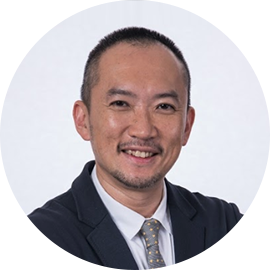 Ignatius Low
Chief Marketing Officer, Integrated Marketing Division
Singapore Press Holdings (SPH)
Ignatius spent 17 years of his career as a journalist and editor with The Straits Times, before he crossed over to media sales—initially as head of SPH's cross-platform sales team offering marketing solutions across print, digital, radio and outdoor platforms. Eventually, he was appointed to be the group's Chief Marketing Officer, in charge of all content marketing and all pre- and post-ad sales operations.
Ignatius joined the paper in 1999 as a banking and telecoms reporter and subsequently became Business Editor, Sunday Times Editor, News Editor and finally, Deputy Editor. As a columnist, he has taken on a wide range of topics and is equally comfortable doing the occasional business or public policy commentary, as he is with the more personal lifestyle column he writes regularly for The Sunday Times.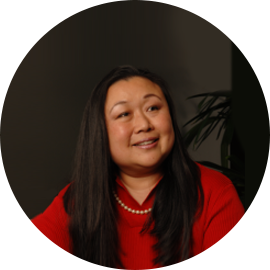 Georgette Tan
Senior Vice President, Communications
Mastercard
Georgette is Senior Vice President, Communications at Mastercard. Based in Singapore, she joined Mastercard in 2000 and until recently, was responsible for external and internal communications as well as corporate social responsibility throughout the Asia-Pacific region. She is now part of a global team working to develop Mastercard's narrative and participation at the Bloomberg New Economy Forum.
She currently serves as President on the Singapore Committee for UN Women where she is co-founder of the award-winning Project Inspire initiative. She sits on the Executive Committee for BoardAgender.
Ong Kah Kuang
Executive Director,
Youth Corps Singapore
National Youth Council
Kah Kuang is the first Executive Director of Youth Corps Singapore (YCS); established in June 2014 to empower youths to make a difference to the community. He believes that volunteering should be a way of life, and that you gain more than you give when you serve.
Prior to YCS, Kah Kuang served in the army for 24 years. He graduated from Imperial College London and holds an MBA from the Nanyang Fellows Programme, Nanyang Technological University.
Adrian Lim
Director, Digital Literacy and Participation Division
Infocomm Media Development Authority of Singapore
Adrian is Director of the Digital Literacy and Participation Division as well as Director of Innovation at the Infocomm Media Development Authority of Singapore, a government body that promotes and regulates the country's converging technology sectors. He is also Executive Director of the Media Literacy Council in Singapore.
Adrian is a former Principal of Ngee Ann Secondary, a school that has won widespread recognition for its titles as a Ministry of Education FutureSchool, a Microsoft Pathfinder, Mentor and World Tour school. Adrian was educated at Harvard University's Graduate School of Education.