Meet the panel
Get to know the experts who will be lending their industry knowledge and experience to select this year's winning ideas.
Eugene Goh
President
Samsung Electronics Singapore
Eugene was appointed the President of Samsung Electronics Singapore in 2018. An astute business leader with more than 20 years' experience across a broad array of disciplines, Eugene was instrumental in securing the market leader position for Samsung Electronics Singapore in multiple categories during his tenure.
He holds a Honours Degree in Engineering (Mechanical & Production Engineering), from the Nanyang Technological University.
Terence Ng
Director, Innovation Office
Health Promotion Board
Terence is the Director in the Innovation Office in the Health Promotion Board Singapore. He is responsible for the formulation and implementation of the Board's digital transformation strategy as well as partnerships and technology driven projects to help the nation live healthily.
He holds a law degree and a Masters in Sociology.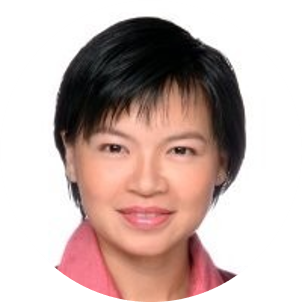 Foo Hui Hui
Deputy Director, Digital Literacy and Participation
IMDA
Hui Hui is the Deputy Director of the Digital Literacy and Participation division at the Infocomm Media Development Authority of Singapore (IMDA).
She leads a dynamic team that introduces emerging technologies and computational thinking to students and the community, to inspire them to create and innovate with technology.
Chan Swee Hoon
Country Sales Director, Digital Transformation and Enterprise Sales
Intel Singapore
Swee Hoon is the Country Sales Director, Digital Transformation and Enterprise Sales, Intel Singapore, where she manages and oversees the Singapore business development team, accountable for Intel's engagement with Government and top Enterprise, Cloud and Service Providers headquartered in the city-state.
Together with Intel's top solution partners, one key focus with her team is to drive and accelerate digital innovations and technology for various vertical industries as Singapore transforms into a Smart City.
Richard Koh
Chief Technology Officer
Microsoft Singapore
Richard Koh is the Chief Technology Officer of Microsoft Singapore. In this role, he is responsible for engaging with key executive leaders across government, industry and academia; bringing in the macro technology landscape; and helping customers leverage technology innovations for their digital transformation.
His focus areas include guiding technology policies, standards, legal and regulatory matters, as well as security, privacy and compliance decisions.
Annabelle Chiong
Deputy Director, Venture Investing, Head of Development
SGInnovate
Annabelle Chiong is Deputy Director, Venture Investing and Head of Development at SGInnovate. Her primary areas of focus are investing in early stage startups, helping portfolio companies to grow and engaging with corporates to uncover areas of collaboration with startups. Annabelle's interests lie in unlocking the potential of founders and making a positive impact through technology. Her experience in scaling startups was honed during her time at Grab where she was an early employee and started two new business units which saw tremendous growth.
Prior to joining the startup world, she was in financial services at several banks, including J.P. Morgan and Citi. She holds a Master's degree in Chemical Engineering, First Class Honours, from Imperial College London in United Kingdom.
Isabella Loh
PBM
FSEng, FCMI
Chairman
Singapore Environment Council
Ms Isabella Loh is the Chairman of the Singapore Environment Council, a position she held since 2008, and has long demonstrated her passion for environmental issues. Ms Loh was previously the Chairman of Shell Marine Products Ltd, Shell's Chief Executive Officer, and Vice President for Global Marine Fuels and Lubricants from 2005 to 2010. She currently serves as Chairman of Advisory Committee, School of Applied Science and Board of Governors of Republic Polytechnic and is Board Director of AIG Asia Pacific.
Ms Loh holds a Master of Science degree in Management Science from the MIT Sloan Fellow School of Management, and a Bachelor of Science (Honours) degree in Aeronautical Engineering from the Imperial College of Science and Technology.