Winners
From healthcare to active ageing, learn about our teams' ideas for social change, and what inspired their winning innovations.
Secondary School Category
Alpha Lupi
Nanyang Girls' High School
Students:
Liu Jiahui
Tan Jingqi, Ashley
Teacher Mentor:
Tok Hwee Pheng Vivien
To help migrant workers understand conversational English, our team proposes coding a mobile app that teaches users common workplace expressions and more, through features such as games, vocabulary cards and video lessons.
Better Tomorrow
Pei Hwa Secondary School
Students:
Joshua Kee Zu En
Liang Ying Jie Marcus
Teacher Mentor:
Tan Aik Fong
Our idea is to create a mobile app which recognises objects for the visually impaired. The app detects potentially dangerous objects then audibly warns users, preventing them from touching these harmful objects.
#JioME
Pathlight School
Students:
Loi Jian Tong, Dylan
Muhammad Mikhail Ghazi Bin Ridzuan
Teacher Mentor:
Sim Jui Pheng
Our proposed solution is to raise greater public awareness for the special needs community through an app which also creates opportunities for interaction and understanding.
Pre-university / Polytechnic / Institute of Technical Education Category
Ace Duo
Temasek Polytechnic
Students:
Felicia Ang
Stanley Chee
The Elderly SAFE Wheelchair is our idea of a low-cost, non-electrical wheelchair with a full auto-brake system which intuitively prevents its user from declining backwards when going up a slope.
BetterLife
Anglo-Chinese School (Independent)
Students:
Nicole Han
Nicole Tan
From early detection of mental health conditions, to tracking symptoms and medication, our app helps users to manage their mental health. In addition, users can access information on how to arrange for medical check-ups.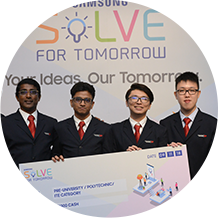 SP Buddy
Singapore Polytechnic
Students:
Mohamed Umar
Wong Jun Heng
SP Buddy is a robotic dog which helps elderly individuals who are facing dementia and depression. Integrated with music therapy and recreational games, it functions as an object of shared attention, promoting interactions between users.
Strodesys
Anglo-Chinese School (Independent)
Students:
Neo Jun Wei
Tan Hsien Rong
Strodesys is a biometric monitoring device which detects early stroke symptoms, then informs doctors and caregivers. This prevents the condition from worsening, and helps elderly users better lead dignified lives in their silver years.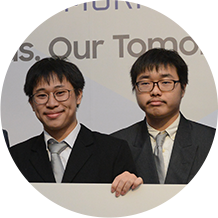 TopKek
Republic Polytechnic
Students:
Samuel Chan
Jafe Ng
We thought up a smart walking stick with features such as a Voiceover System and Fall Detector to help seniors navigate around the city, so their caregivers can have better peace of mind.
A world of ideas
The next idea that changes the world could be yours. Join us and start making a difference today.
2018 Secondary School Winners
Singapore
2014/2015 Winners
Singapore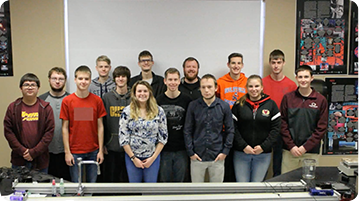 Omro High School
Wisconsin, USA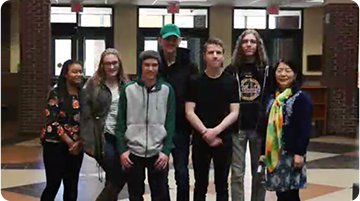 Noble High School
Maine, USA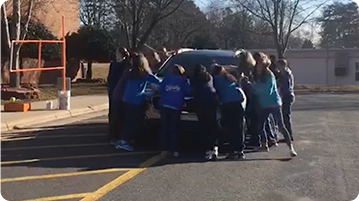 Thomas Jefferson Middle School
North Carolina, USA