Samsung Jet Bot Installation Guide & FAQ
Last Update date :
Jul 14. 2022
The Samsung Jet Bot comes with everything you need. There are just a few things to take note of when operating your Jet Bot for the first time. The emergency switch on the side of the device should be turned on and the Jet Bot needs to be fully charged before starting. Follow the installation steps below to start using your Jet Bot. 
Check your appliance first
After unboxing the Jet Bot, you'll need to check the device before its first use. Follow the steps below to check your Jet Bot.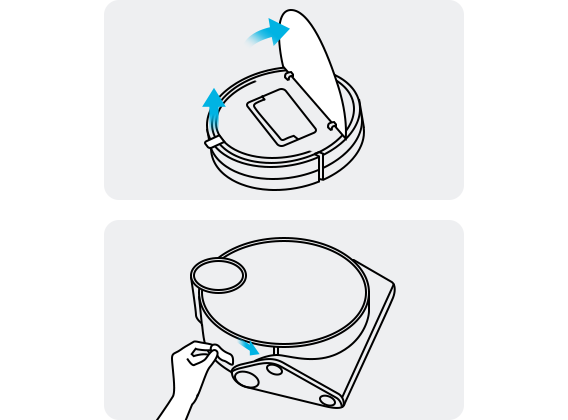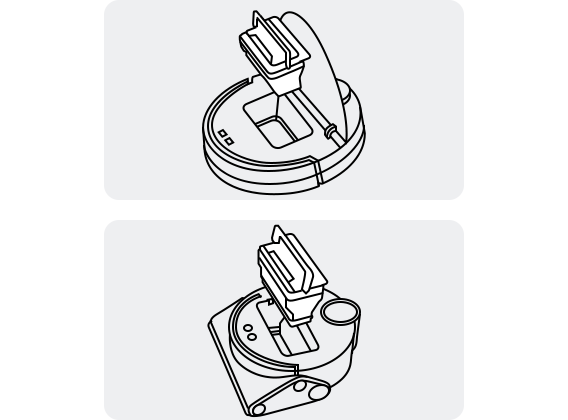 Step 2. Check that the motor filter and fine dust filter are inserted inside the device. If there's no dustbin inside, insert the dustbin before use.

There are 2 different types of filters in the Jet Bot.
(The Jet Bot model includes the motor filter in the dust bin, while the Jet Bot AI + model includes a fine dust filter inside of the dust bin.)
Getting started with your Jet Bot
When you've finished checking the device, install the Clean Station to charge the Jet Bot. The Clean Station is the charging point as well as the docking station of the Jet Bot.  Please note that your Jet Bot should be fully charged before using it for the first time.
How to install the Clean Station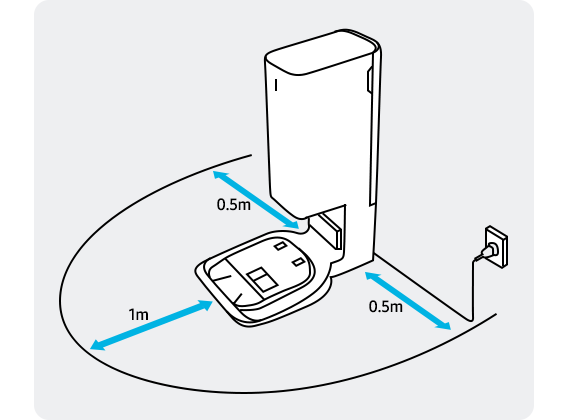 Note: 
Please note that Clean Station power should be kept on. 
If the Clean Station is not powered, Jet Bot will be unable to find the docking station and will be unable to be automatically charged. 
How to start the Jet Bot
Note: 
The emergency switch must be turned on before using the device.
Jet Bot has no remote control. The device only has Start, Stop, and Recharge functions.
To use a variety of convenient functions, connect the Jet Bot to SmartThings app on your smartphone.
How to use various features through the SmartThings app
If you need more information about connecting a Jet Bot to the SmartThings app and how to utilize the SmartThings features, follow the links below.
Note: 
Available technologies and functions may vary depending on the country, service provider, network environment, or product.
Before you try out the app connection, be sure to check if your device's software and related apps are updated to the latest version.
Mobile screen images on this content may vary depending on the device model you have.
Please answer all questions.