How to transfer files between devices via Bluetooth?
Last Update date :
Jul 28. 2022
Before you begin to transfer files, make sure Bluetooth is activated on both devices.
Pairing devices via Bluetooth
1
Tap Settings
2
Tap on Connections
3
Toggle the switch to activate Bluetooth
4
Device will scan for nearby devices. Tap on which device you want to pair with
5
Verify that the pin is the same on both devices and then tap OK
6
The devices are paired. To unpair, select Settings beside the Paired device and tap Unpair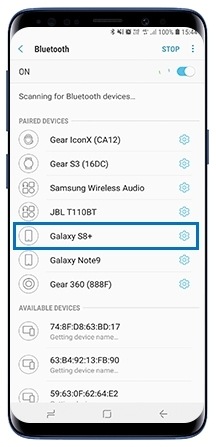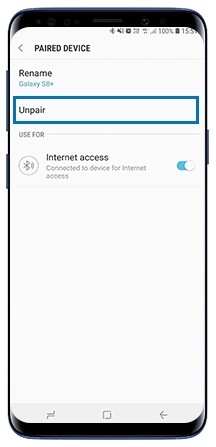 Pairing via Notification Panel

You can also pair the devices via the Notification Panel. Swipe down from the top of the screen and tap on the Bluetooth icon to activate it.
The device will scan for nearby devices. Tap on the device to pair, follow by Done.
Transfer files via Bluetooth
Please note: For demonstration purposes, steps shown in this section is using Gallery as an example. You can also follow the same steps for My Files to transfer music, documents or other file types
1
Open the folder to find the files to be transferred
2
Select More options (3 vertical dots) on the top right of the screen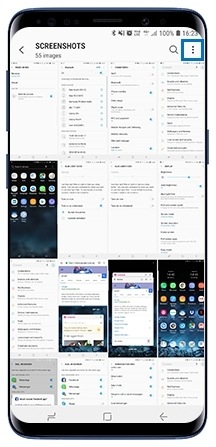 3
Select Share from the dropdown menu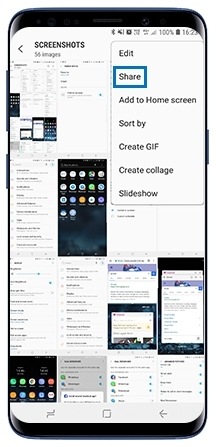 4
Select the files that you want to transfer. Once done, tap Share
5
Select Bluetooth in the share panel
6
The Bluetooth menu will open and scan for available devices. Select the device to receive the files
7
Select Accept on the receiving device
Please answer all questions.