What is App Pairing and how to use it on Galaxy devices?
Last Update date :
Aug 03. 2022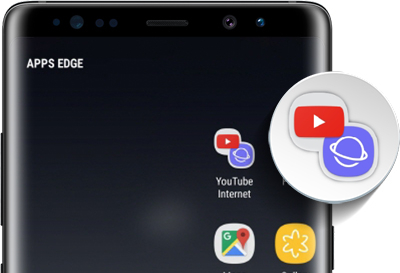 Want to read today's headlines while watching a tutorial?

Try App Pairing.  It lets you open two of your favorite apps in split screen view in a jiffy. You can even pick your favorite combination of apps to open in split screen view and staple them together for easy access in Apps Edge.  

Because two apps are better than one.
Galaxy S9/S9+
1
Tap the Recent button to open the list of recently used apps
2
Swipe upwards or downwards and tap the two horizontal bar icon on a recent app windows. The selected app will launch in the upper window
Select app to launch on the upper window

3
In the lower window, swipe upwards or downwards to select another app to launch. To launch apps not in the list of recently used apps, tap APP LIST and select an app
Select app to launch on the lower window

4
Tap the bar between the app windows and tap first icon from the left. The current app pair will be added on the Home screen
Tap the first icon for app pairing

Add app pair to Home screen
Galaxy Note8
1
Drag the Edge panel handle towards the center of the screen. Swipe to the left or right to open the Apps edge panel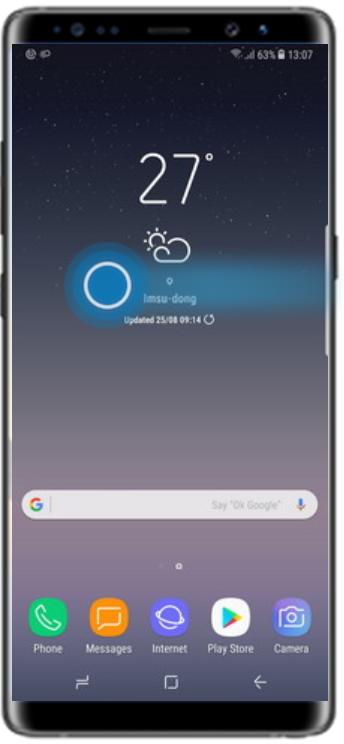 2
Tap + icon to add new app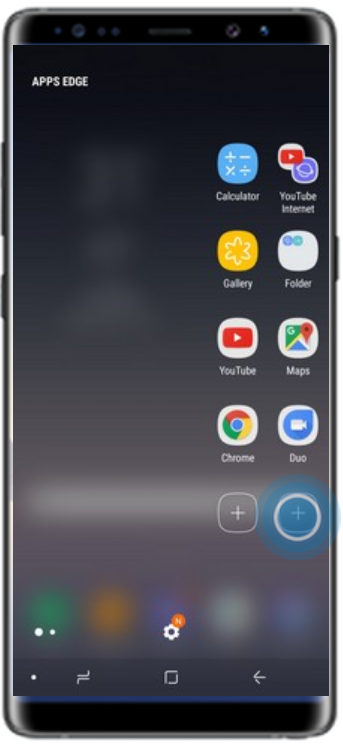 3
Tap CREATE APP PAIR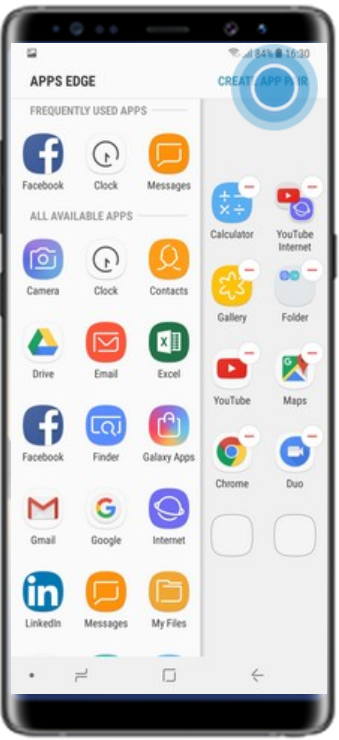 4
Select two apps from the list. The first app will appear at the top and the second app will appear at the bottom when opened in split screen view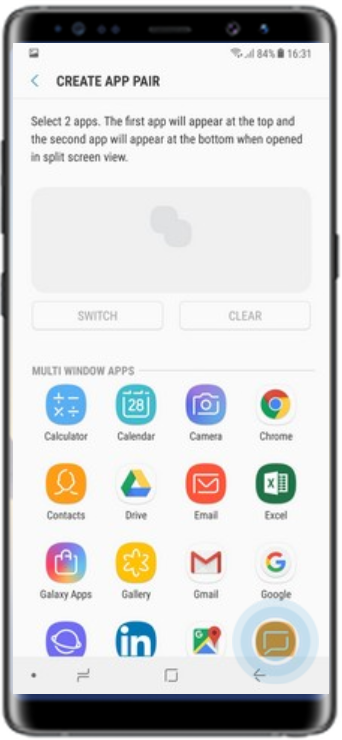 Select two apps from the list
5
Tap DONE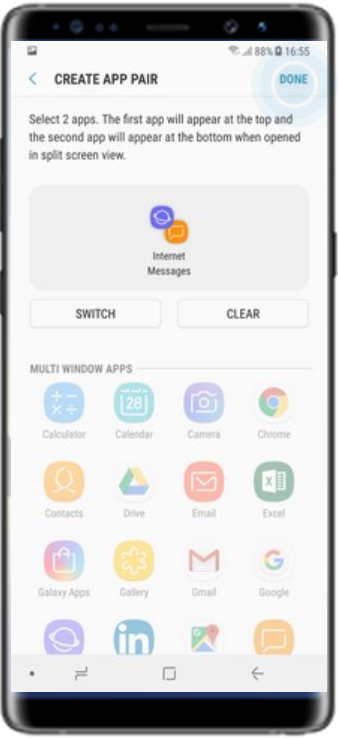 6
App pair icon is added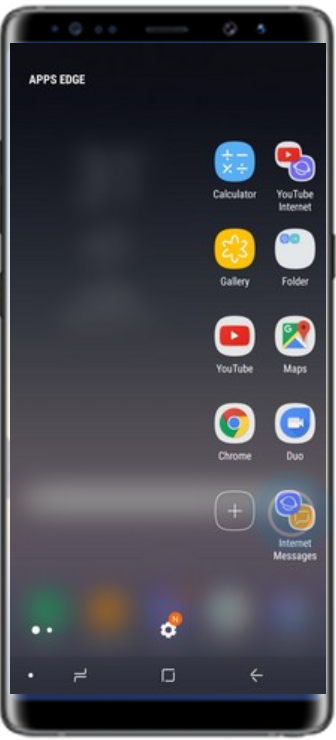 7
You can launch 2 apps at the same time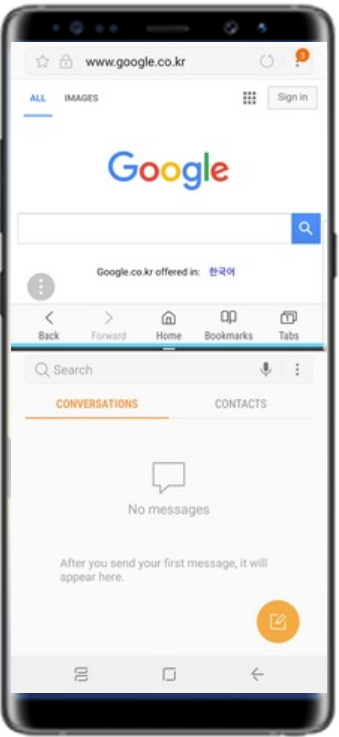 Please answer all questions.