Samsung signs partnership with Etopia to deploy heat pumps to the residential market
Samsung Electronics Air Conditioner Europe (SEACE) has signed a ground-breaking partnership with Etopia, a UK-based smart building company. Over the next 5 years 6 000 new build houses in the UK will be equipped with Samsung's state-of-the-art Eco Heating System (EHS) heat pump technology for air cooling and water heating and -cooling. This partnership sets the benchmark for the true integration of Samsung's heat pump and smart technology into the built environment and a statement on how the future of building looks.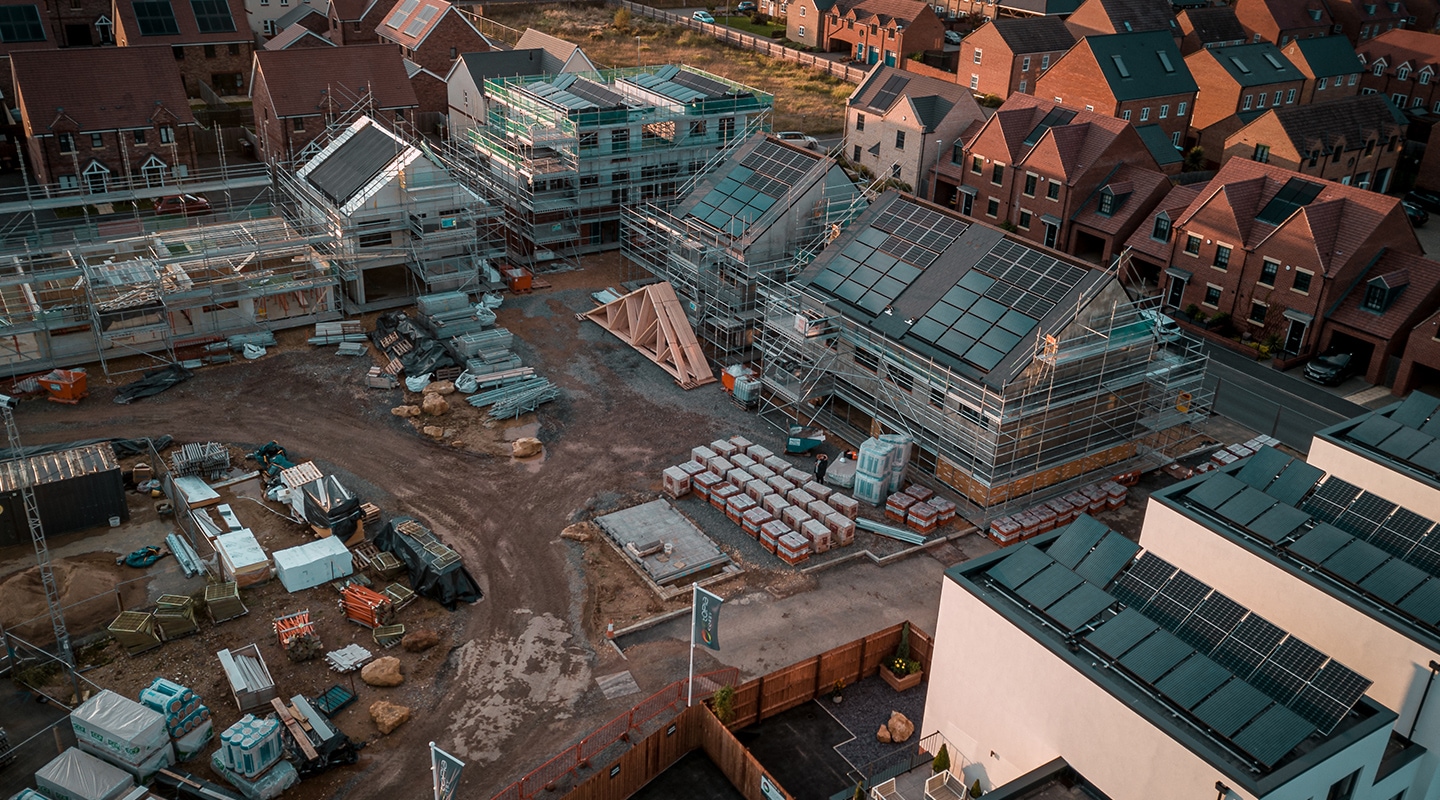 "As the world moves towards a greener future and heating sources become more electrically powered, ensuring the availability of high-quality integrated heat pump systems is key", says Wim Vangeenberghe, President of SEACE. "With over 25 million homes using existing gas boilers and an aim to build 400 000 new homes a year in the UK alone, it is recognised that these houses will require highly efficient next generation solutions. That's why Samsung and Etopia have come together to provide the UK market access to a sustainable solution."
In the next 5 years, 6 000 new build houses in the UK will be equipped with Samsung's heat pump system. The system, called the Eco Heating System (EHS) TDM Plus, is an 'All-In-One' Air-to-Water (A2W) and Air-to-Air (A2A) system. It can be used throughout the year for cooling, heating and hot water. It enables underfloor heating/cooling, radiator heating and domestic hot water, as well as offering traditional direct expansion cooling with various options for air conditioning. It will result in traditional combustion boilers to be replaced with energy efficient and smart EHS hydro units. Additionally, the system can be connected to solar panels saving energy through renewable sources.
Joseph Daniels, CEO and Founder of Project Etopia Group "A big step in our Samsung partnership is working collaboratively on the heat pump technology. Through this partnership we are able to provide not only heating, cooling and hot water, but we can do this all whilst utilising renewable energy sources. Our class leading pilot project at the BRE innovation park in Watford, UK, uses this system and has been engineered to be more than energy positive. The real game changer for this product specifically is the ability to intelligently control and harmonise it with our smart home system, providing unseen thermal, energy and environmental control with a positive impact on both cost savings and lifestyle."
Through Smart Connectivity and the Samsung SmartThings App, different parts of the system can be controlled remotely. This enables users to manage different temperature settings per zone, meaning high-temperature radiators and low-temperature floor heating can be utilized energy efficiently.
Etopia combines energy, construction and intelligent technologies to build some of the world's highest performing buildings, with all current homes tested achieving an average of 103/100 Energy Performance Certificate (EPC) rating, beyond an A. The way Samsung's technologies are integrated is versatile enough to apply to any kind of building including schools, homes and commercial to lay the blueprint for the smart cities of the future.
Following the partnership with Samsung's climate solutions business, the partnership between Samsung and Etopia will further extend to other businesses within the company. This allows for further integration of Samsung's smart devices such as white goods, kitchen appliances and home IoT.
For further information about the partnership between SEACE and Etopia please contact our marketing department via seacemarketing@samsung.com.


Find an Installer
Samsung partners are climate specialists specially trained to meet all of your air care needs. Find one close to you.
About Samsung Climate Solutions
Samsung is revolutionising the world of air care with award-winning climate systems that are recognised worldwide for their innovation and efficiency