SMART Hospitality Solutions
H.Browser
Premium hotel chains want to provide the superior in-room entertainment and customized content management services that their guests expect. They also want to deliver interactive web services to guests without having to purchase, install and maintain additional hardware such as VoD set-top boxes (STBs). As an IP-based open platform, H. Browser enables Systems Integrators to provide fully customizable web browser solutions that deliver premium interactive services and features for both free and VoD content. Because H.Browser is based on internet programming languages such as HTML5 and Java Script®, SIs can easily develop and quickly deploy robust, customized hotel solutions.

Enrich the guest experience with an easily customizable IP-based open platform
As an IP-based open platform for hospitality display management solution, H.Browser is fully customizable and highly flexible, so luxury hotels can deliver state-of-the-art services, including VoD and world-renowned applications for an incomparable in-room experience. Samsung provides a software development kit (SDK) that enables System Integrators to build superior customized hotel TV solutions with an intuitive UI and powerful features. Built on the HTML5 standard, H.Browser is a true smart TV solution allowing guests to enjoy interactive services and features for free and VoD, as well as enabling System Integrators to easily develop more customized solutions with greater flexibility.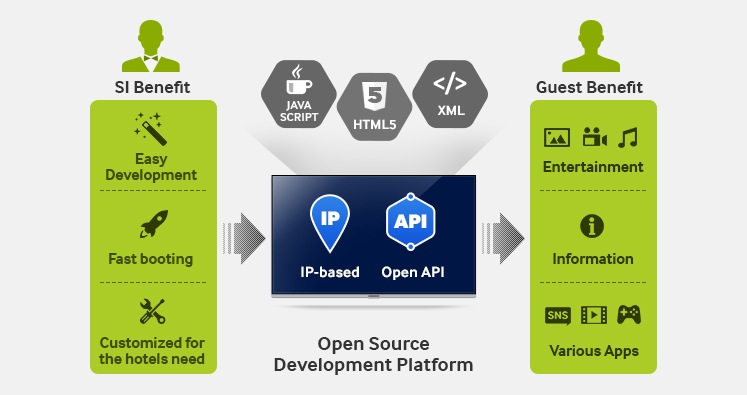 Create a sophisticated in-room atmosphere with the embedded H-browser solution
With the embedded H.Browser solution, hotel chains can create a stylish, high-end room ambience by eliminating the need for additional STBs to deliver customized content and interactive services. System Integrators can leverage Samsung's advanced hardware capability through H.Browser and Samsung's best performing Hospitality Displays with embedded Quad Core processors. The combination enables them to focus on implementing seamless solutions that are optimized to meet the hotel's specific needs.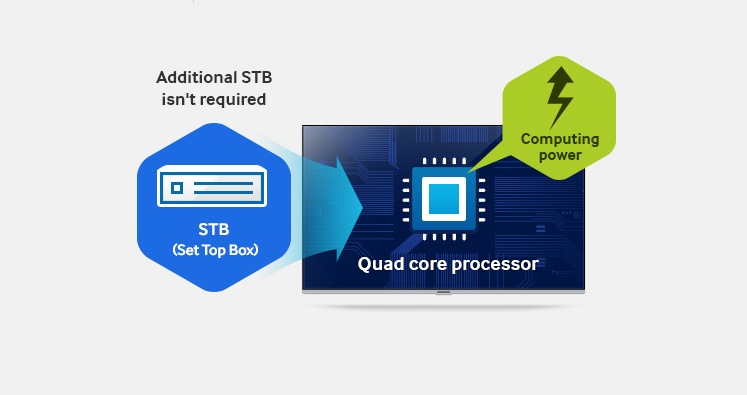 Rely on collaborative Samsung technical support for System Integrators
"Samsung maintains a strong and trusted relationship with System Integrators to assist them in the solution development process by not only providing a Software Development Kit (SDK) but through the Samsung D-forum located at samsungdforum.com, as well as prompt and supportive technical support. Samsung currently collaborates with approximately 15 major System Integrators worldwide in developing H.Browser solutions and expects to further expand its partnerships going forward.