Create and Talk about Art
Create and upload your work for the PENUP community to see, comment on, like and repost. You can also do the same on art shared by others. The pieces you repost will be saved in a separate folder in your Collection.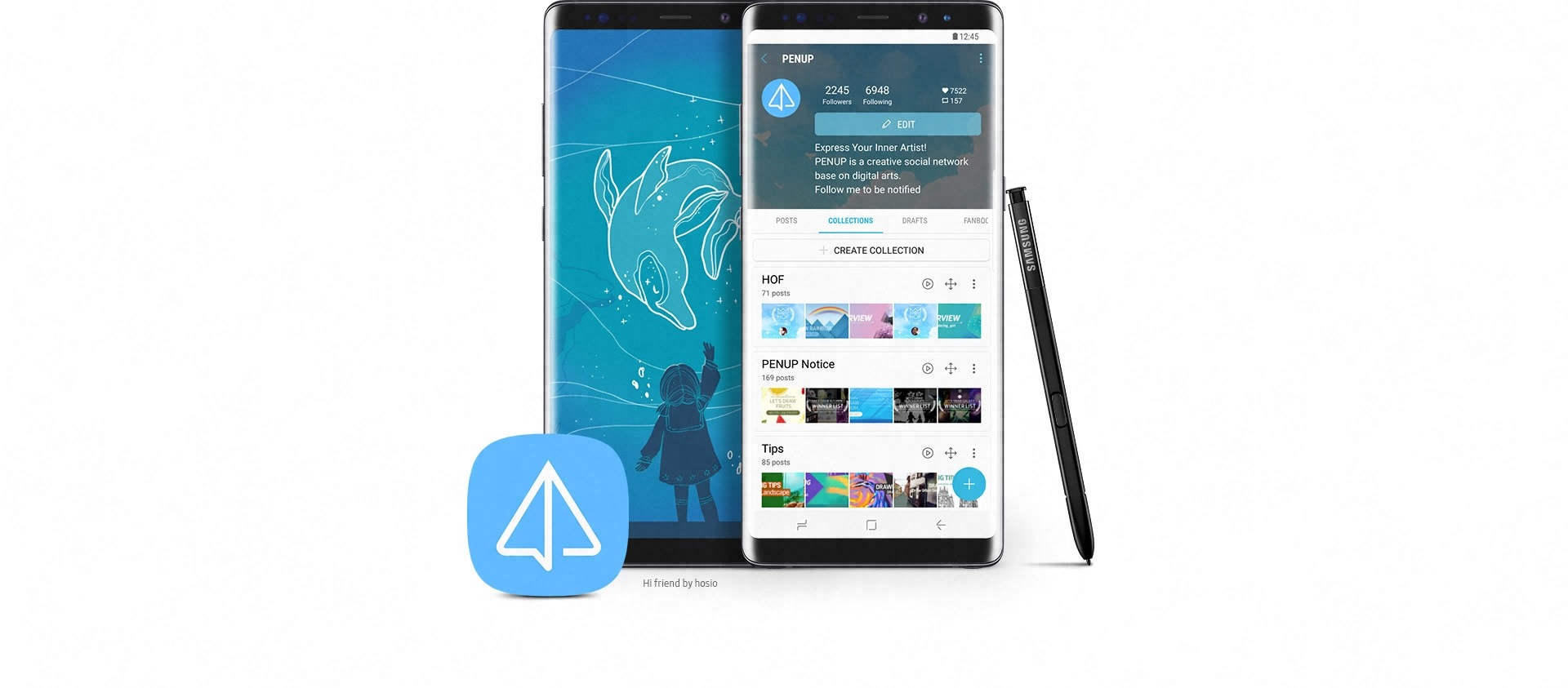 Pick up your colour
Relieve stress and have fun in your leisure time by colouring.
You can access various designs and create original art by adding your own artistic touch.
Join the Challenge
Be inspired and be motivated to create art as you participate in the Challenge. There's a new theme biweekly.
The Hall of Fame
An exclusive space reserved for the best of the best. Star artists are featured here.
Compete for your spot in the Hall of Fame, where you will be remembered by users around the world.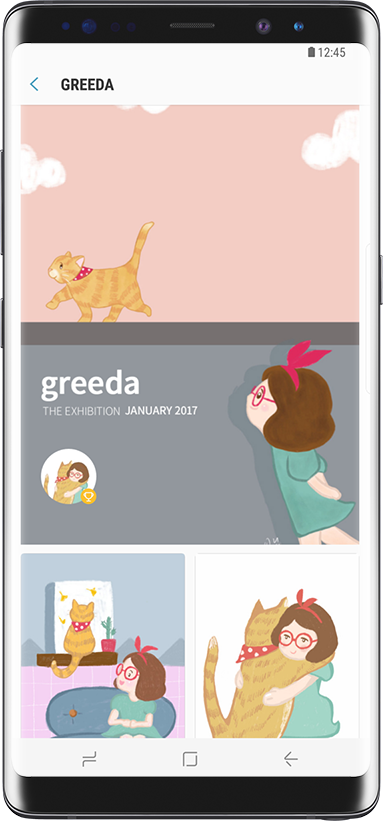 GREEDA
VLAD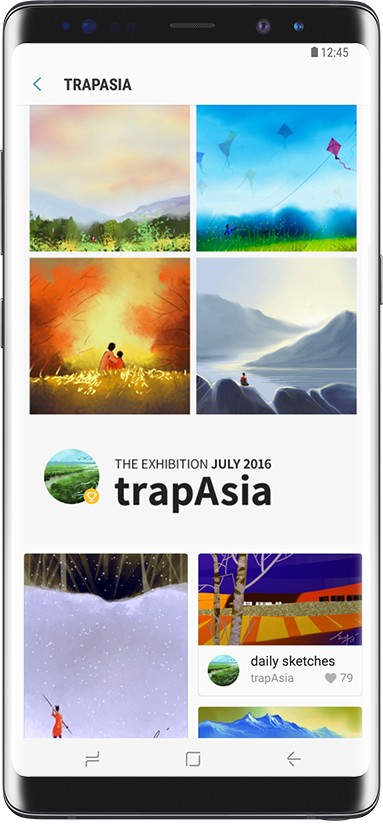 TRAPASIA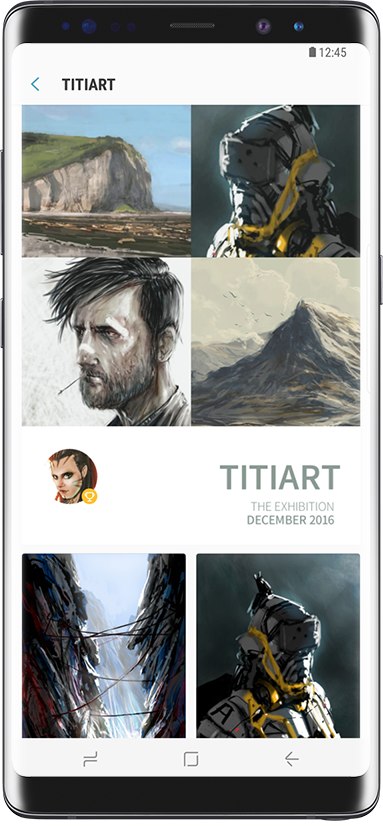 TITIART
Create your own live wallpapers
Set your favourite PENUP piece as the wallpaper for your Galaxy phone.
If you can't decide on just one, you can choose several to create your very own custom live wallpaper.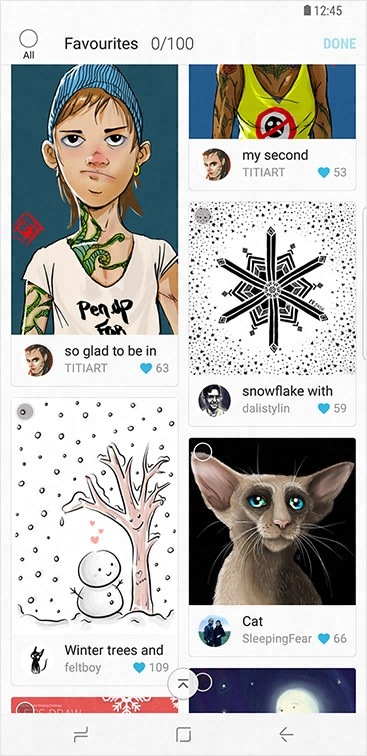 Step 1
Browse the artwork on PENUP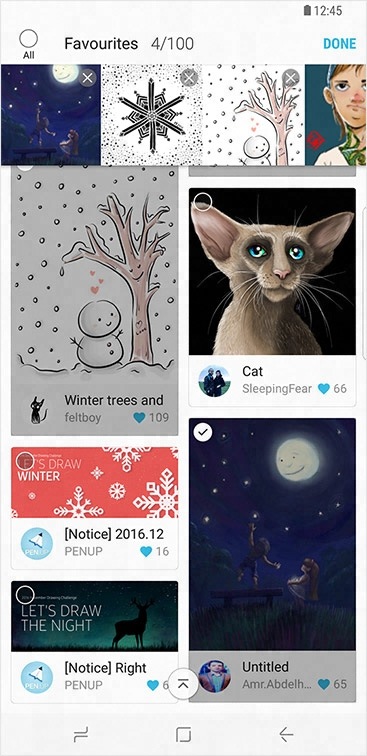 Step 2
Select the pieces you wish to set as a live wallpaper
Step 3
Set the interval time for transitions
Art lessons that help
Take advantage of free instructional lessons that offer a range of drawing and painting techniques for different levels. You also get to practice along on your smartphone screen as you go through the lessons.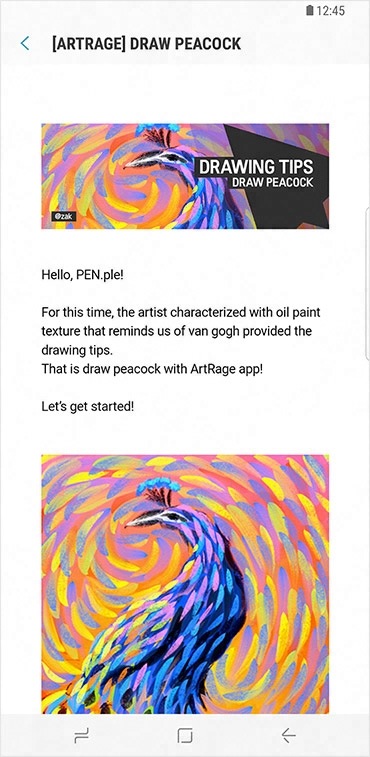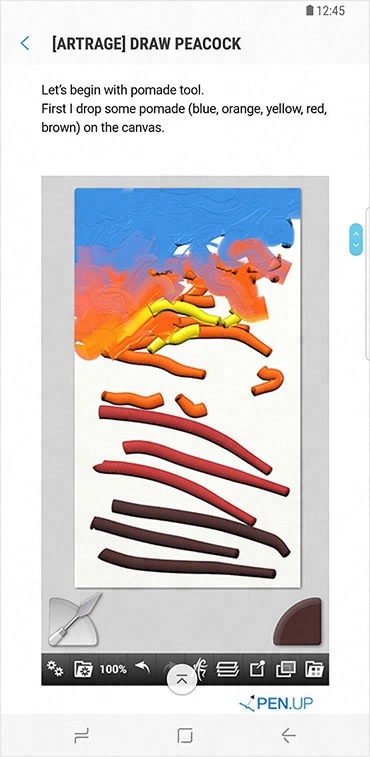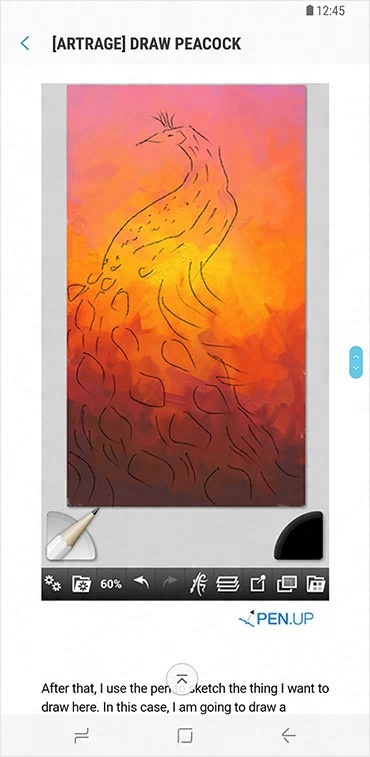 Download page
Click here to go to the download page.
Find out more
Find out more about 'PENUP' by clicking on the button below.