Buy now and get a limited launch gift
Redemption only in selected operator stores and Samsung e-store

Valid from Oct 16. 2020 ~ Nov 29. 2020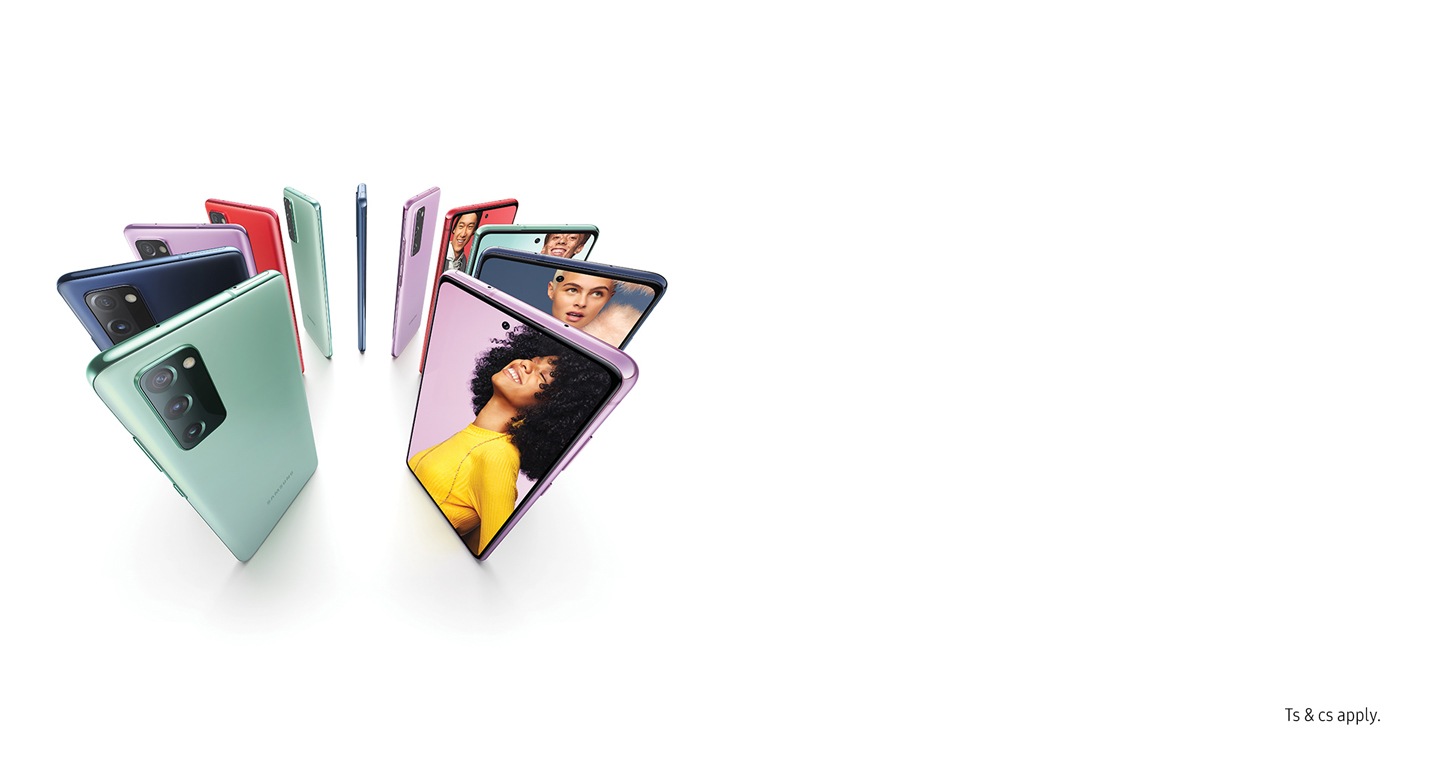 Your limited launch gift
Wireless charging UV
steriliser valued at R999
Samsung Care+
R499 once-off
Get a 75% discounted Samsung Care+ offer
Save R1500 and only pay R499 for a 24-month accidental damage service plan.
To redeem your Samsung S20 FE Launch Gift, Offer please follow these steps:
Samsung e-store Process:

+

Purchase the Qualifying Device from the Samsung e-Store within the Republic of South Africa during the Promotion Period;
Select the promotional offer with the Samsung UV Sterilizer after which it will be automatically added to the cart; and
Checkout and make payment.

Participating Partner Process:

+

Only selected stores will have stock of UV Steriliser bundled with S20 FE devices. Customer cannot redeem off Samsung Members
Customer must find out from sales staff if the S20 FE bundle deal is available in-store.
2.1. If S20 FE with uv steriliser is available in store, upon purchasing qualifying device, customer is eligible to get the free gift.
2.2. A participant must redeem the Offer from the 16 October 2020 (0h00) till stocks last.
2.3. No claims for any Samsung UV Sterilizer in respect of the Qualifying Device purchased during the Promotion Period will be accepted or processed before the Promotion Period or after stock in the store has been depleted.
2.4. If S20 FE is available in the store BUT free uv steriliser is not available, the customer must escalate matter with store staff as this is a limited gift offer and available whilst stocks last.
2.5. UV steriliser cannot be redeemed from Samsung Members.
Customers who purchase the S20 FE in-store will not be allowed to claim the UV steriliser launch gift from Samsung e-store.

Offer available from 16 October until stocks last

To register for Samsung Care+ follow these steps:

+

Open the Samsung Members App and click on the Samsung Care+ R499 promo banner, or go to www.samsung.com/za/offer/s20fe-care-plus-promo/ to redeem.
Click the Buy Now button.
Complete the Samsung Care+ registration form.
Make the R499 once-off online payment.
You will receive an email with your Samsung Care+ documentation within 30 days.