How to find a perfect home monitor for your work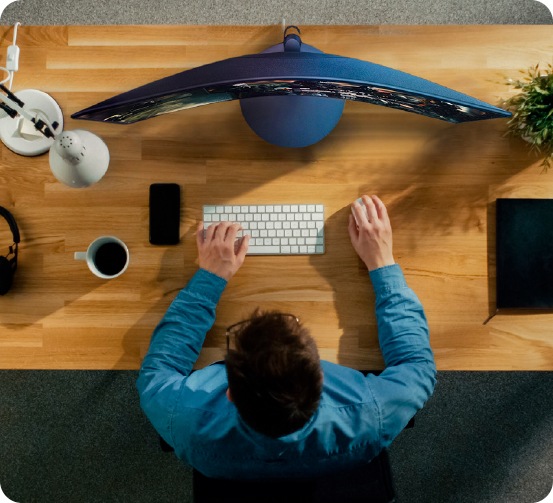 Expansive View for
performance seekers
Are you tired of multi-monitor setups with
differing heights and colours, bezels cutting
off information, and messy cabling?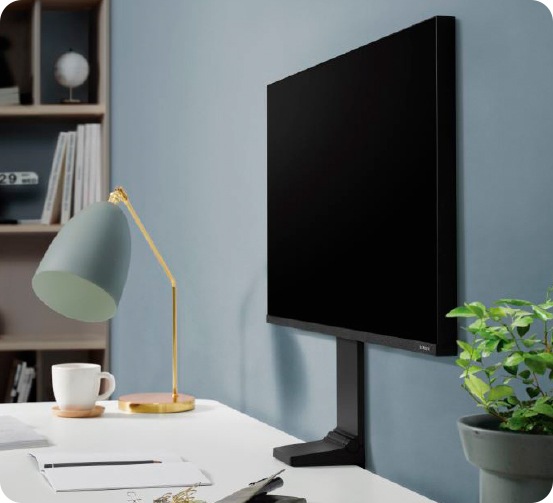 Eye-comfort for long
working hours
Are you having a hard time concentrating
when you work long hours because of tired
and sore eyes?
Expansive View for Performance seekers
Experience a view like no other


• Perfect for those who want to improve their performance with more on-screen space for more data and big ideas.
• View and manage multiple projects and windows on ultra-wide screen with less scrolling and zooming.
• Maximum multitasking efficiency with Easy Setting Box, Picture-by-Picture (PBP), and Picture-in-Picture (PIP).
Eye-comfort for long hours
Protect your eyes and do more


• Perfect for those who want to work in greater comfort for increased productivity for long working hours.
• Engineered to match the natural curvature of your eyes, the ergonomic curved screen offers enhanced viewing comfort.
• Minimize eye fatigue when working for extended periods with Samsung Flicker Free technology and Eye Saver Mode.