Repeat Notifications On Galaxy
Last Update date :
Oct 06. 2020
You can set your Samsung Galaxy smartphone to send repeat notifications until you read your text or message. On later models, you can also set which apps and messages to set on repeat.
Follow the below steps to enable repeat notifications:
Note that icons and screens may differ slightly depending on your model and operating system:
1. Choose Settings.


2. Choose Accessibility.
3. The next step will differ depending on your model and operating systems.
For newer models, you should be able to select Notification reminders directly.
If you have an older model, you may need to choose Vision first, then Notification reminders.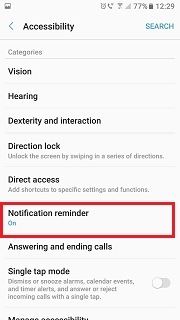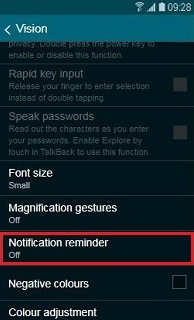 4. Tap the toggle to turn Notification reminders on or off.
5. To change the interval at which you wish to be reminded, choose Reminder interval, then select your preferred interval time.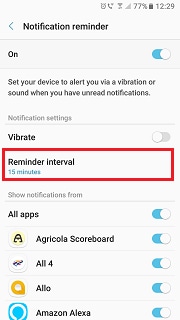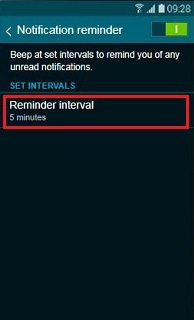 6. To choose which types of notifications are repeated, tap the toggle next to the applicable app.
Note that this option is not available on some older models.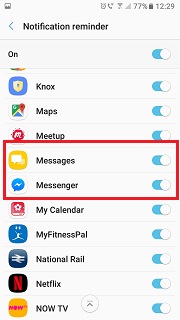 Please click the submit button below to share your feedback with us. Thank you for your participation.
Please answer all questions.