How to set up a Password in Series 6 4K UHD TV(KU6470)?
Last Update date :
Oct 05. 2020
You can set a Personal Identification Number (PIN) to lock channels, reset the TV, and change TV settings. 
Press Home Button on Samsung Smart Control → Settings → System → Expert Settings → Change PIN → Enter the current PIN → Done → Enter the New PIN →  Re-enter the New PIN → Done
Pictorial representation to set up a Password in your TV is as follows:  
1
Press the Home Button on your Samsung Smart Control, to access the Home Screen.
2
Using the Directional pad on your remote, navigate to and select Settings.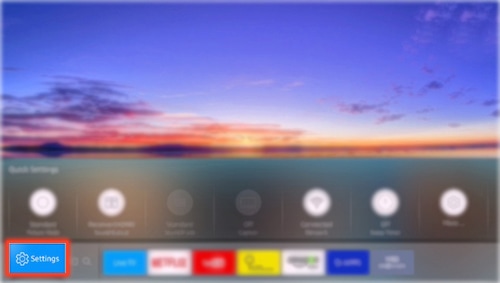 3
Select System.
4
Select Expert Settings.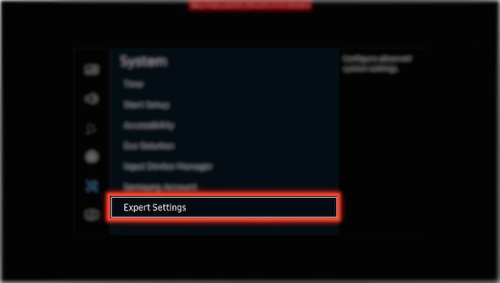 5
Using the Down Directional button, scroll down the list until you reach Change Pin.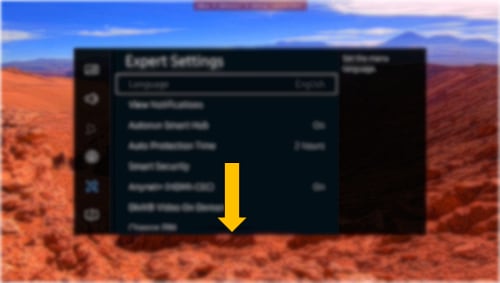 6
Select Change PIN.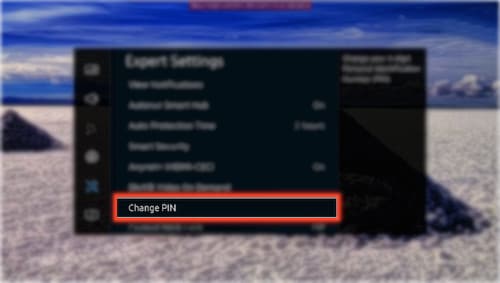 7
Enter the current PIN, then select Done. By default your TV PIN will be 0000.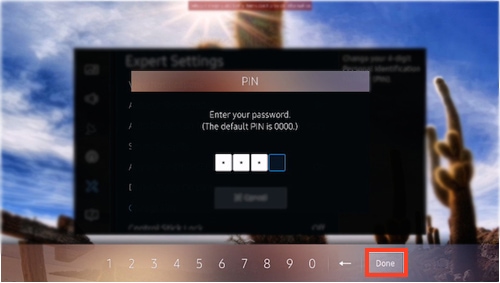 8
Enter in the New PIN, then re-enter the new PIN under Confirm New PIN.
9
Select Done when you are finished entering in your new PIN.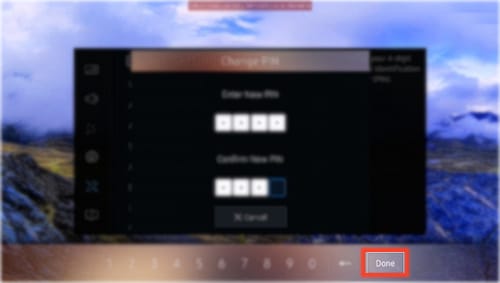 Please click the submit button below to share your feedback with us. Thank you for your participation.
Please answer all questions.