Gear Fit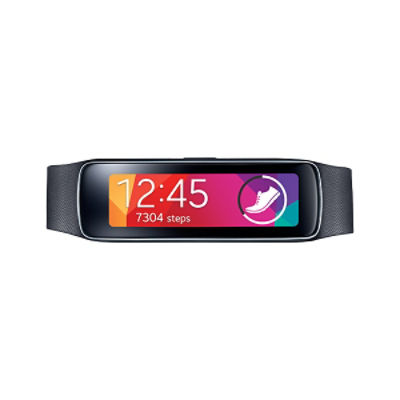 Product Info
Weight ?

Weight of the device, measured in ounces (oz.).

0.95

Product Dimensions (inches) ?

Height, width and depth of the device, measured in inches (in.).

0.92" x 2.26" x 0.47

Processor Speed, Type

160

Main Display Size

1.84

Additional Features

Pedometer; Exercise; Sleep; Heart Rate; Notifications; Media Controller; Timer; Stopwatch; Find My Device
Full Specifications
Category
Type ?

Provides what category this wearable tech model falls under.

Gear Fit

Form Factor

Form Factor

Wearable

Color

Color ?

Choice of colors (exterior design) that a model is currently available in.

Charcoal Black

OS

OS

Samsung Proprietary

Size

Weight ?

Weight of the device, measured in ounces (oz.).

0.95

Product Dimensions (inches) ?

Height, width and depth of the device, measured in inches (in.).

0.92" x 2.26" x 0.47

Compatible Devices

Compatible Devices

Device compatibility updates

Battery

Battery Type and Size

Li-ion 210mAh

Typical Usage

3-4 Days

Low Usage

Up to 5 Days

Connectivity

Bluetooth

4.0

Bluetooth Profiles

SPP, GATT

Processor

Processor Speed, Type

160

Display

Main Display Resolution

128 x 432

Main Display Size

1.84

Main Display Technology

Curved Super AMOLED®

Services and Applications

Additional Features

Pedometer; Exercise; Sleep; Heart Rate; Notifications; Media Controller; Timer; Stopwatch; Find My Device

Sensor Type

Type

HR Sensor; Accelerometer; Gyro Sensor

Disclaimer

Disclaimer

© 2014 Samsung Telecommunications America, LLC.
Portion of memory occupied by existing content.
Screen images simulated. Appearance of devices may vary.
†This device, S Health, and related software is not intended for use in the diagnosis of disease or other conditions, or in the cure, mitigation, treatment or prevention of disease.
*Water-resistant and dustproof based on IP67 Rating, which tests submersion up to 1 meter for up to 30 minutes. Not shockproof. Covers must be tightly closed.
**Battery life: Battery power consumption depends on factors such as network configuration, signal strength, operating temperature, features selected, vibrate mode, backlight settings, browser use, frequency of calls and voice, data and other applications usage patterns.

See More +

Warranty

This SAMSUNG brand product, as supplied and distributed by SAMSUNG and delivered new, in the original carton to the original consumer purchaser, is warranted by SAMSUNG against manufacturing defects in materials and workmanship for a limited warranty period of: All Warranty Info

Manuals & Downloads

Manuals

User Manual ver. Tizen (ENGLISH(North America),1.08 MB)

Aug 29, 2016

Legal ver. ND8_F5 (ENGLISH(North America),1.53 MB)

Sep 23, 2014

See More +

Downloads

Download data unavailable

Smart Simulator

Samsung Gear™ Fit

---

---

×

Make shopping even easier.

The easiest way to shop Samsung. Fast checkout, quick support, free standard shipping, and more.