Tips for the best audio quality on the Galaxy Buds2
Last Update date :
2021-08-16
If you experience issues with audio performance or feel the audio quality is poor while using your Galaxy Buds2, there may be a couple of reasons why. You might be wearing the earbuds incorrectly, or the earbuds could have accumulated dust or debris. Additionally, the audio quality could be affected by outdated software, a low battery, or one of several other things. Check the tips below.
Before you try the recommendations below, be sure to check if your device's software and related apps are updated to the latest version. To update your mobile device's software, follow these steps: 
Step 1. Go to Settings > Software update.
Step 2. Tap on Download and install.
Step 3. Follow the on-screen instructions.
Check 1. Make sure that you wear the earbuds properly and adjust them to fit your ears
If the earbuds are not positioned correctly in your ears or you don't wear the earbuds properly, they may not work, or the sound quality may be poor. Please check the L and R labels on your earbuds to make sure you put each one in the correct ear. To make sure you adjust the earbuds to fit your ears and wear them properly, you can use the Galaxy earbud fit test on the Galaxy Wearable app. A correct fit with ear tips that fit snugly will give you the best sound and noise canceling effects. If you're not getting the sound quality you expect, try adjusting your earbuds or changing the ear tips.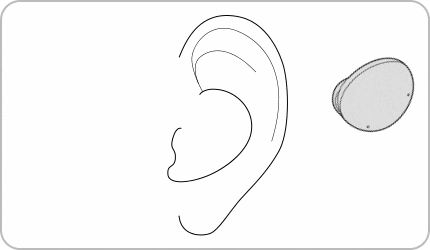 Note: Device screenshots and menus may vary depending on the device model and software version.
Please answer all questions.