Bluetooth v4.2
Bluetooth Version
1.1" (28.1mm)
Size (Main Display)

Galaxy Watch Active
Your fitness coach.
Your wellness partner.
The Galaxy Watch Active
is a stylish wellness motivator
that helps you do it all.

More than a complete
fitness and wellness tracker,
this smart watch keeps you
connected so you never miss a beat.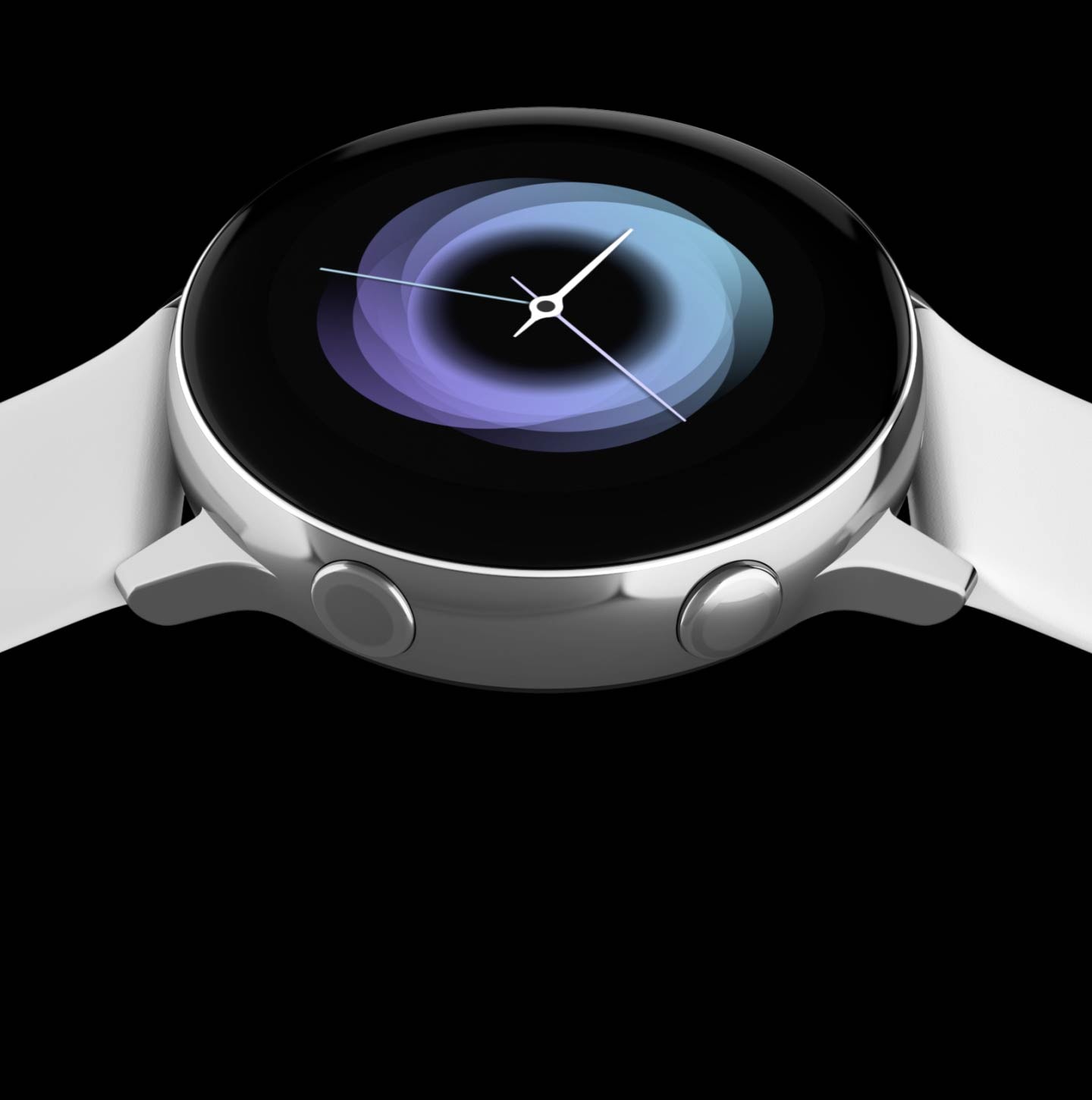 Style that won't
slow you down
Lightweight and stylish, you can wear your Galaxy Watch Active
on any occasion. Sleek and comfortable, the refined design can
withstand your active lifestyle while letting you stay connected
to your busy day – through reminders, text messages and phone calls
– managed directly from your wrist. The minimal, breathable and flexible
strap comes in a variety of colours and interchangeable bands.
Customizable
Display
Everyone has their own approach when it
comes to
staying active. That's why Galaxy
Watch Active comes
with customizable
watch faces that combine style and
sensibility. So whatever your goal is
there's an
expression that will match it.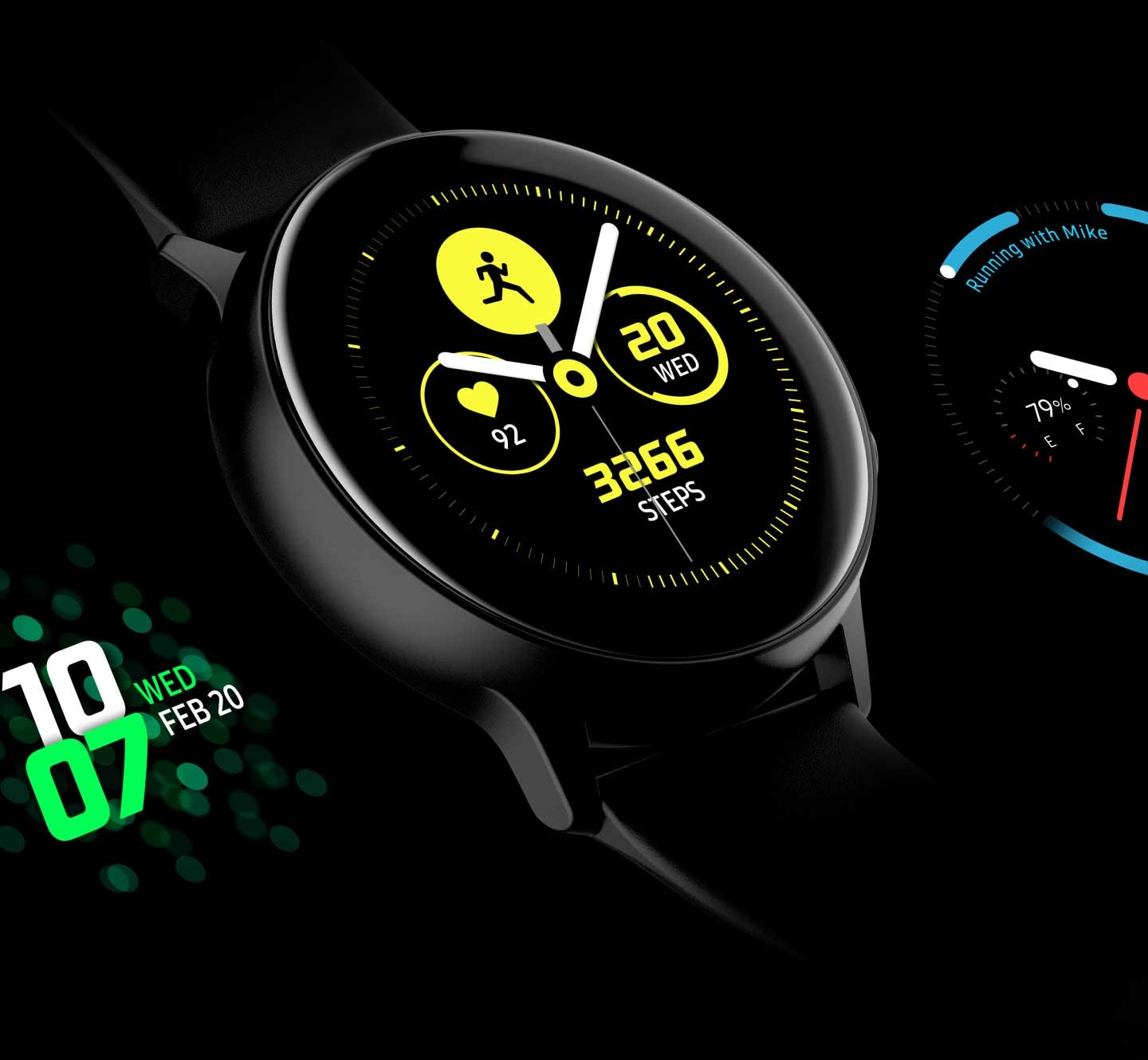 Daily
Activity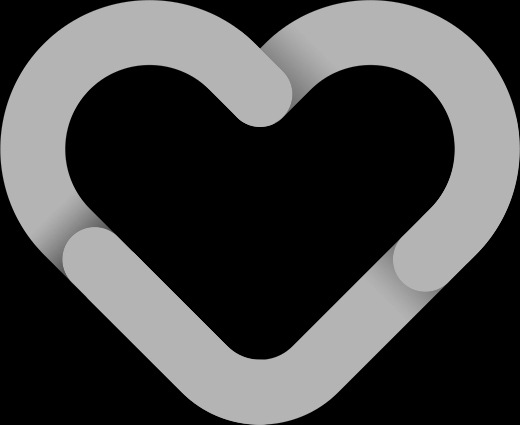 Real-time coaching.
Real-time results.
Daily Activity
The Galaxy Watch Active keeps you moving and motivated
by showing your daily activity goal, active calories, exercise time
and motivational messages. Galaxy Watch Active automatically
detects up to six exercises, while tracking up to 40 more
- from low-key swims to high-octane HIIT workouts.*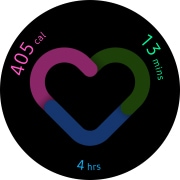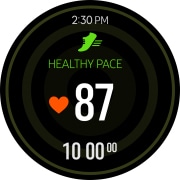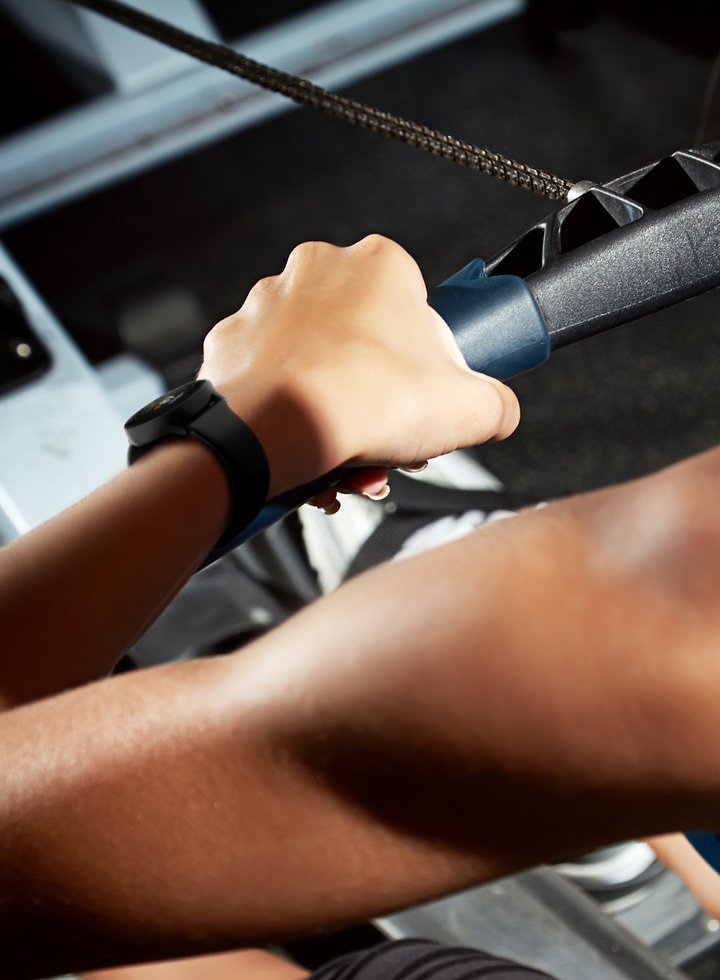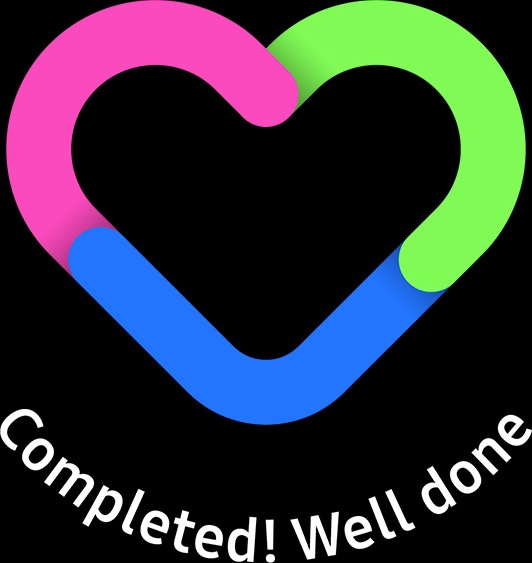 Complete
Wellness Partner
Integrated with the Samsung Health app, Galaxy Watch Active
is your personal wellness motivator. Seamlessly sync with your
Smartphone or Galaxy Buds to take your music with you.
View your workout summary in an instant, and access dozens
of tools that let you manage not just your fitness,
but also your wellbeing. ⁷⁸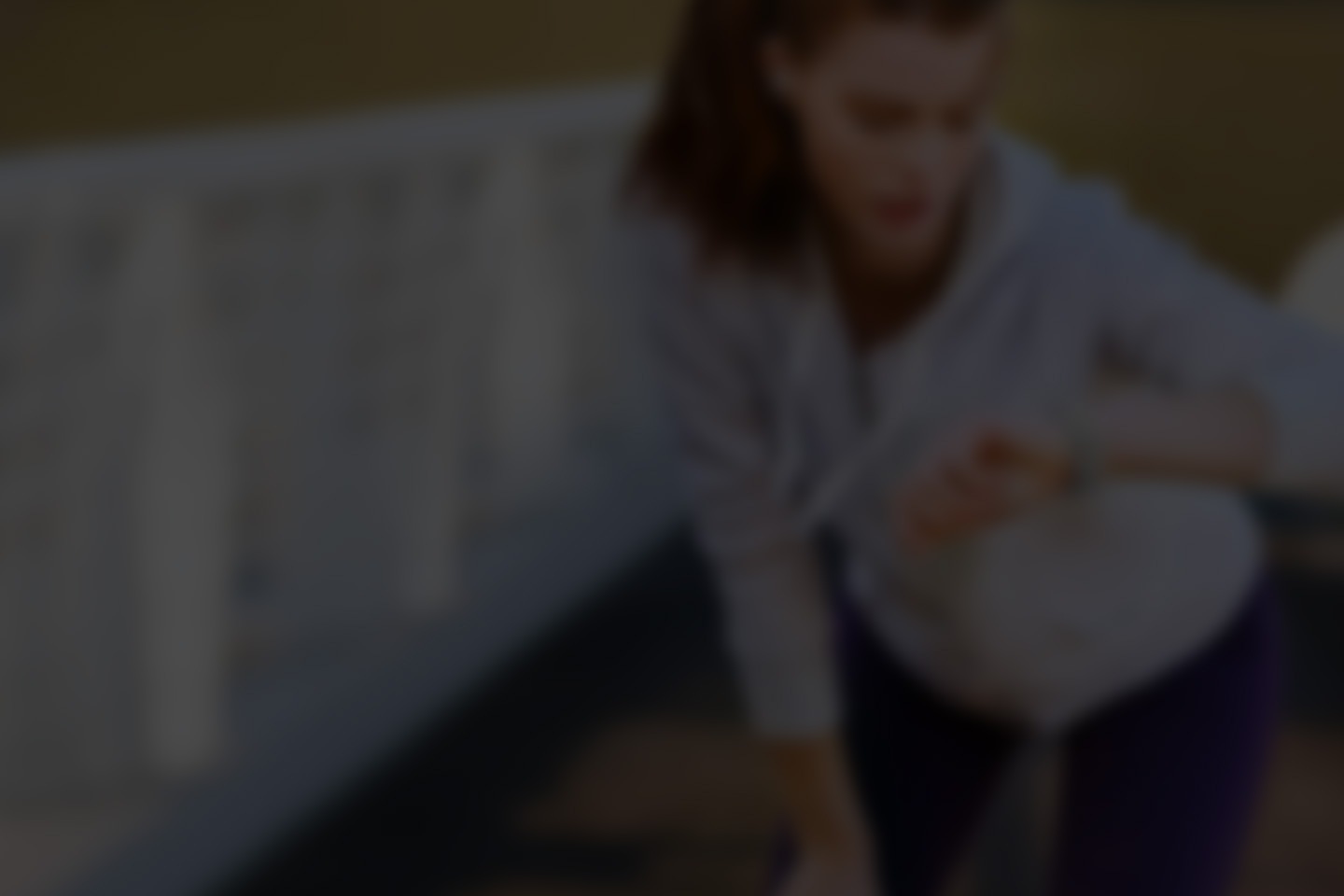 Stay
connected
on
your terms
Keeping you connected, day or night. Galaxy Watch
Active lets you receive phone calls, text messages
and reminders directly on your wrist. With the
intuitive keyboard, easily send customizable replies
using speech-to-text, or emoticons. Take care of your
important tasks seamlessly, making it easy to stay
on top of your work-week and your workouts.
Resolve to
rest better
A good night's sleep is key to boosting your performance.
Galaxy Watch Active tracks your four stages of sleep
so you can be on your way to a full night's worth of rest.
You'll wake up the next morning with a rundown of just
how you spent those hours. ³⁸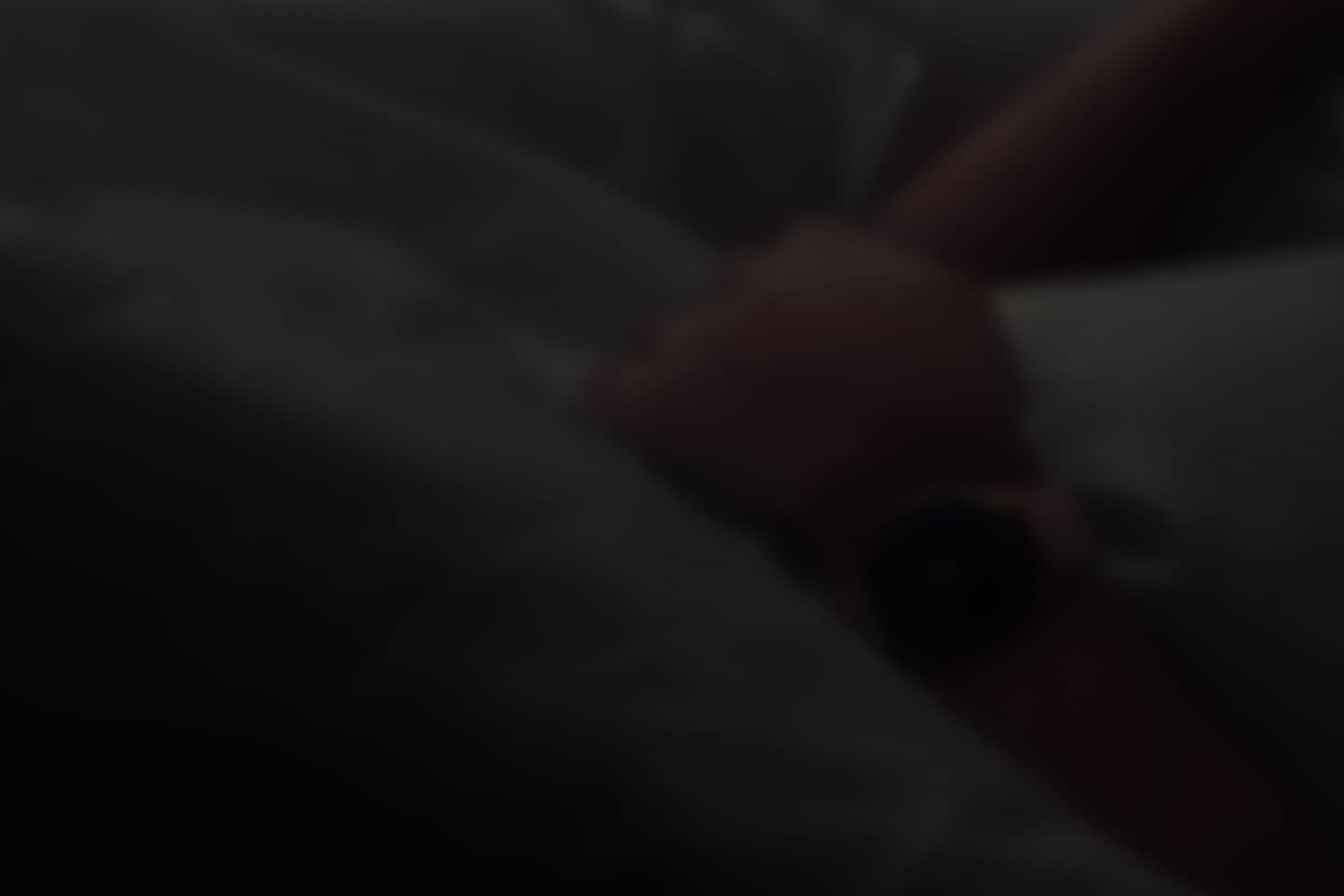 Awake

M39 mins (

0

%)
REM

2h 29m (

0

%)
Light

4h 29m (

0

%)
Deep

27 mins (

0

%)
Power up
and take charge
Reliability that goes the extra mile for
you. Galaxy Watch Active keeps track of
your daily activities for over 45 hours on a
single charge.*
It features innovative
Wireless Power Share to ensure you're
powered up and ready to go in no time.**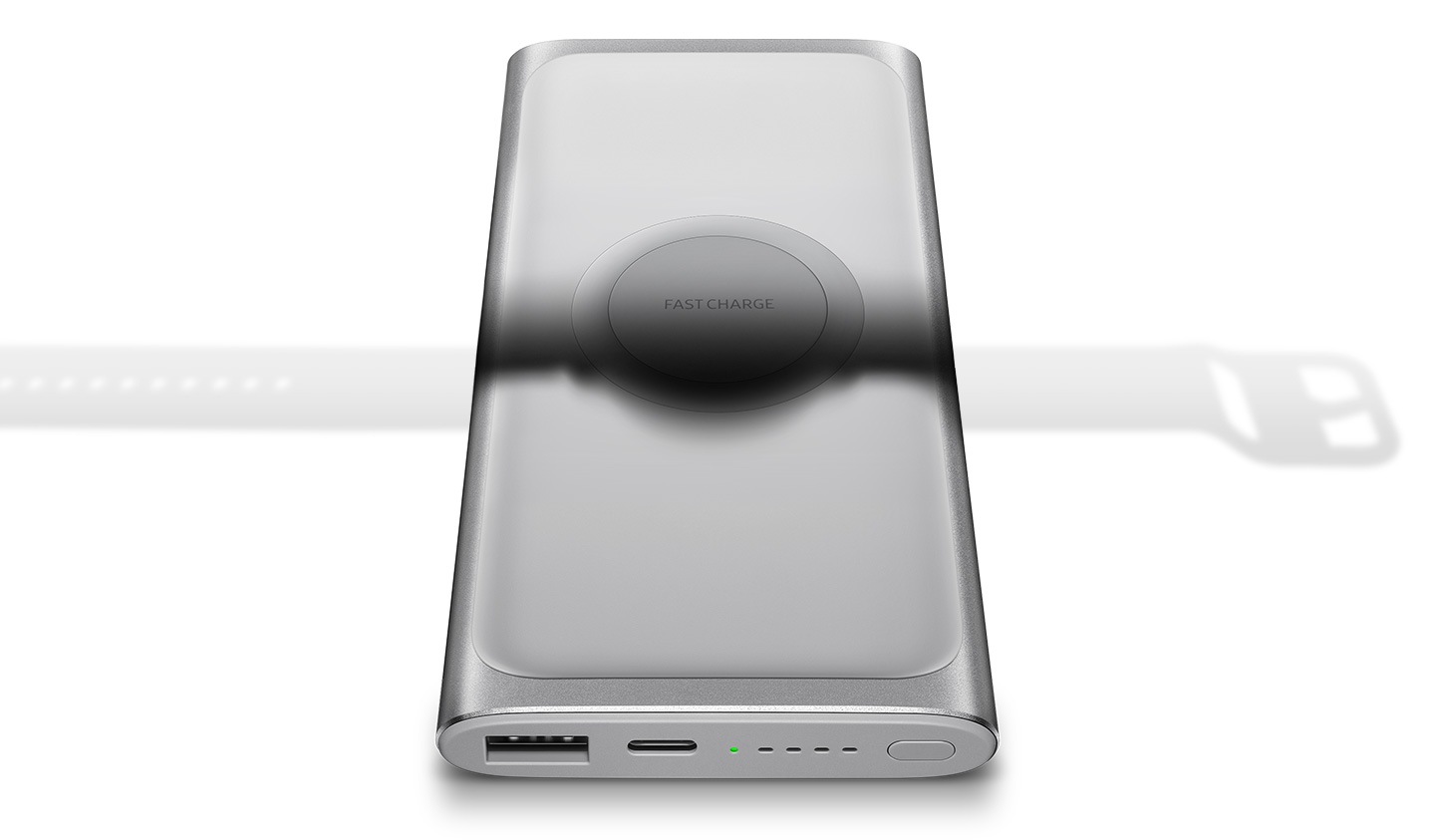 Design your
Galaxy Watch Active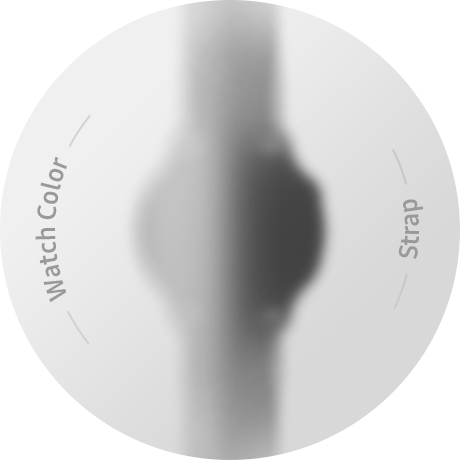 Personalized Apps
Galaxy Watch Active connects you to a
world of entertainment right from your
wrist. With plenty of motivational apps to
download you
can customize your daily
goals and put them to use next time you
head out the door.
MyFitnessPal

C25K

MapMyRun

Spotify

Endomondo

Strava

Swim.com

Golf Navi Pro

Smart Caddie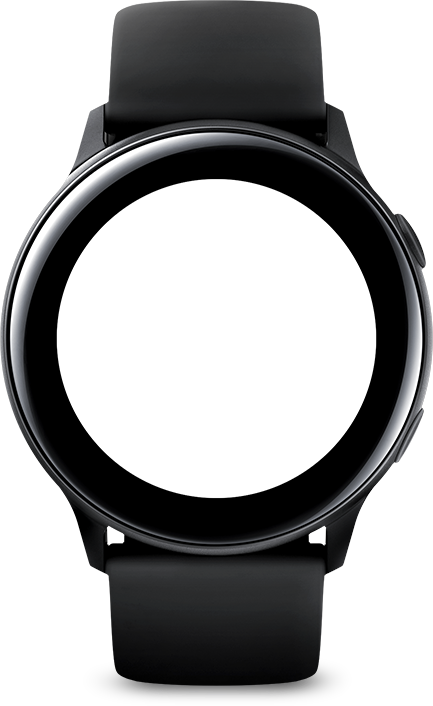 Put the
focus on you
Customized for your convenience. With
One UI, Galaxy Watch Active intuitively
minimizes clutter to focus on what you
want to see.
Now you can instantly check
what you need, when you need it.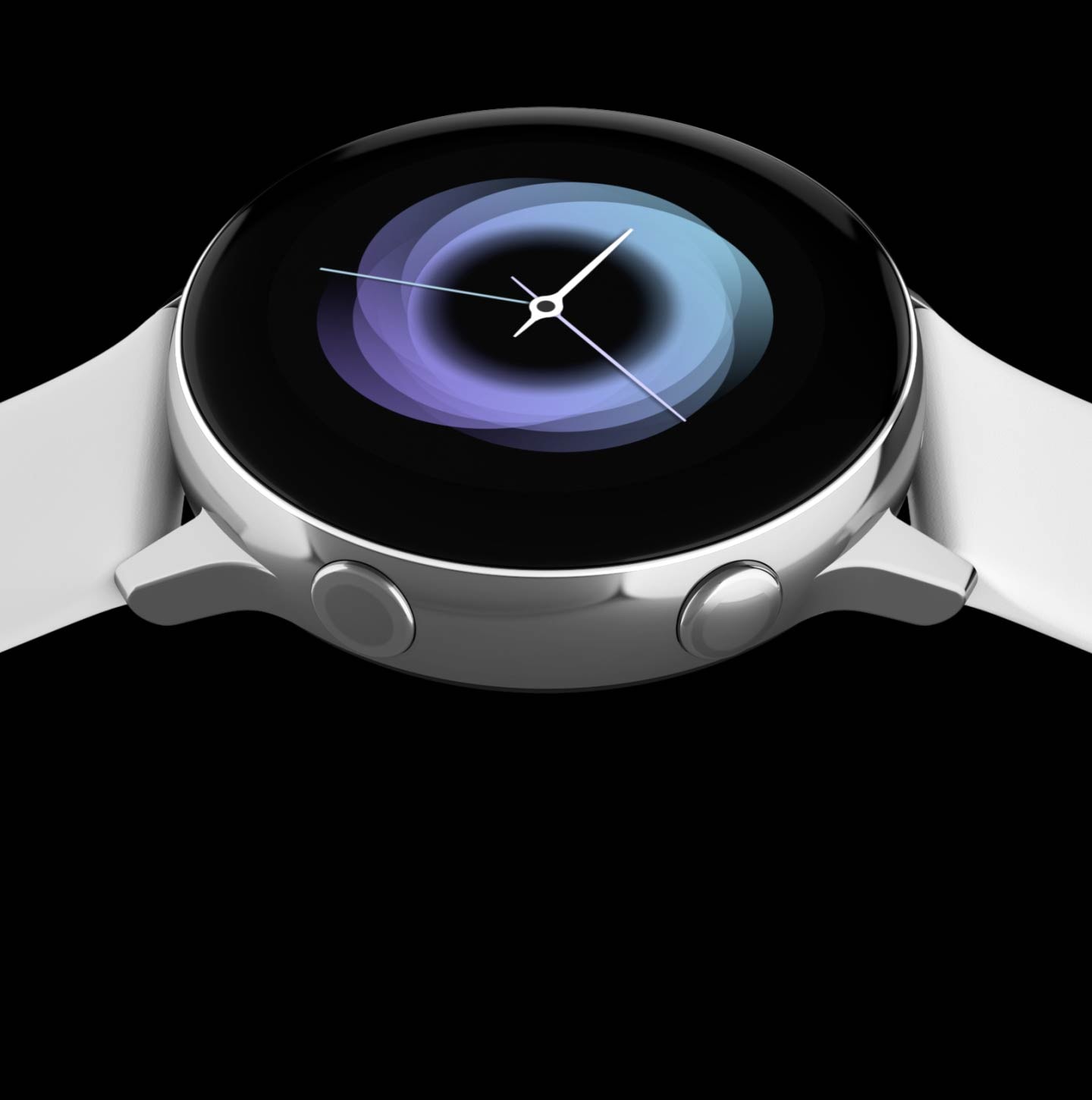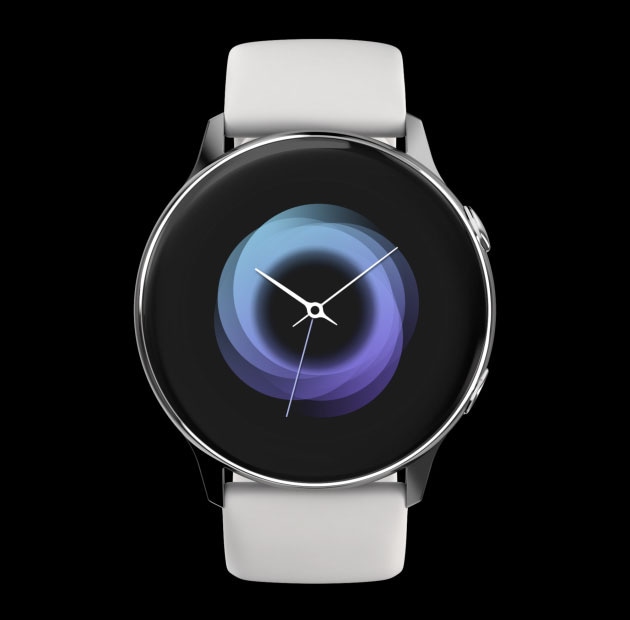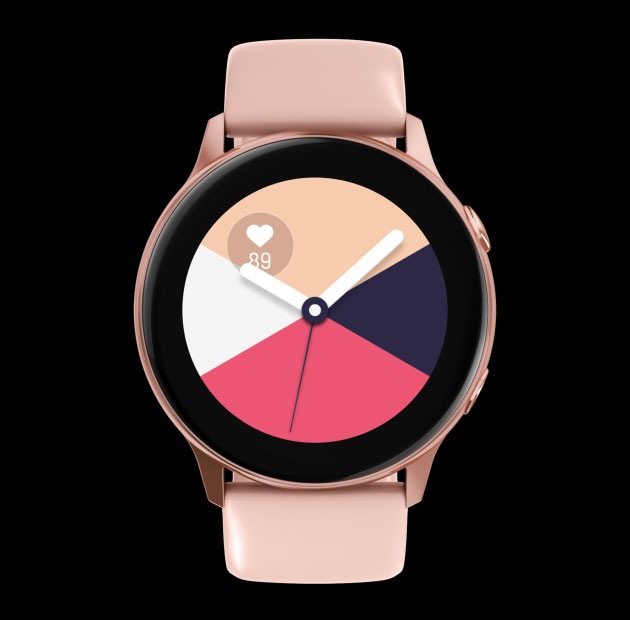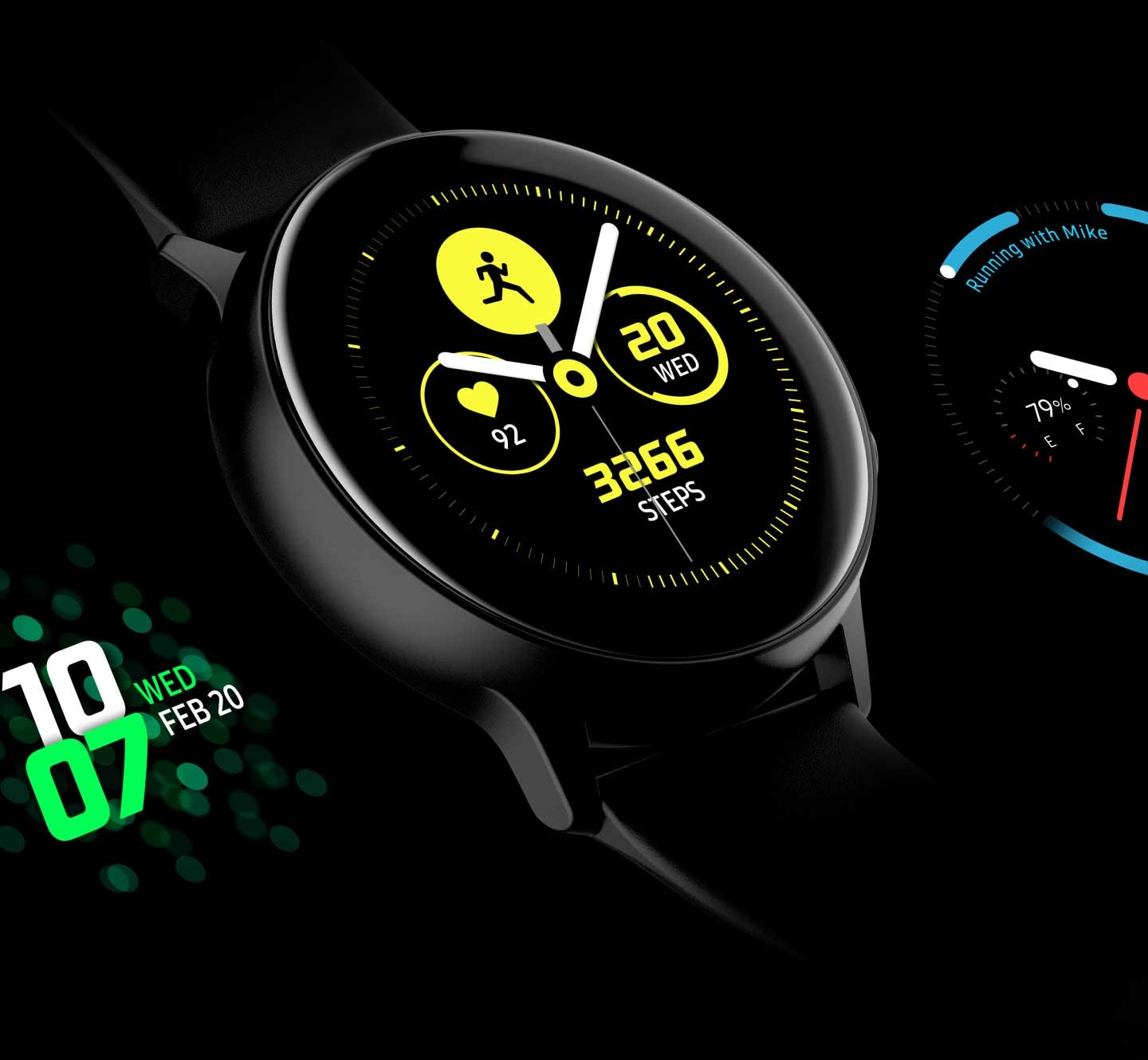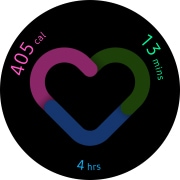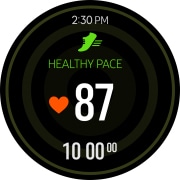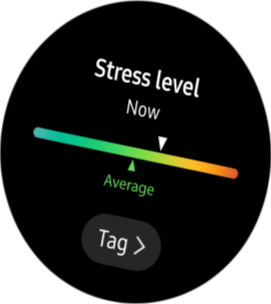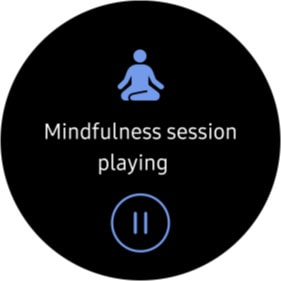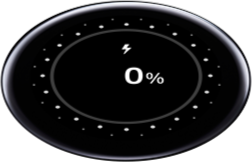 NFC

NFC

Bluetooth v4.2

Bluetooth Version

1.1" (28.1mm)

Size (Main Display)

1.15 GHz

CPU Speed

4

ROM Size (GB)

Accelerometer,Barometer,Gyro Sensor,HR Sensor,Light Sensor

Sensors
Rated

3

out of

5
by
Raiendrops
from
On fence from buying a Versa 2 or Active Watch
Purchased the Active Watch (First Gen) during Samsung's Cyber Monday deals when it was $200. For the price, I thought it was worth it since I saw the Fitbit Versa 2 was going for $229. Although I knew I was getting a true "smart watch" versus the Versa, I was sceptical about the battery. From other reviews I've seen and read. The battery last for a day 1/2 MAX! And that's by default setting. I'm a power user, and I babied this watch if I could make it last longer before I placed it for a recharge. Unfortunately, its rating is only a 3 because of the battery. I'm sure Samsung has given more life to the watch on the second Gen but the added value of an external speaker, a slight better display and the extra (day) rated batt life is worth $330 *CAD*? Don't think so, IMO.
Date published: 2019-12-05
Rated

4

out of

5
by
wrathwitch
from
So far I love it!
Firstly, I wanted to buy the Galaxy watch 42mm. I have very small wrists and the size of it was monstrous. This watch actually looks great. I initially wanted the 42mm Galaxy watch but the size for my small wrists was monstrous! Trust me I wanted to buy it, but it looked like a pink hockey puck on my wrist. The strap and fit are ultra comfortable (even for sleeping with for the sleep tracker). I bought the sea green one and it looks beautiful. The touch screen is very responsive, sharp and beautiful. It looks like the glass is sapphire glass. It is actually gorilla glass and after 2 weeks of wear, not a ding or scratch (fingers crossed for the future. Also the variety of watch faces, which look great )are available free and also for pay), keep the watch looking new and fresh. It connects nicely with Samsung health, which is a nice app if you are looking to get more active and start towards a healthier lifestyle. I have worn it swimming for 60 mins plus for 5 - 6 days in a row and as for the lap tracking, it is not exact. Sometimes it errs on the side of generosity by 2 - 4 lengths in an hour. I usually just pause it and complete the extra lengths. It tracks the distance and time and heart rate in the pool and has a water lock feature that prevents the watch from flashing on and off due to accidental water touches etc. It also tracks a generous amount of exercises. I haven't tested the auto detect feature yet. It does a fair job of determining what type of swim stroke I use as well. You need your phone to be able to send and receive messages on it. It has canned responses that you can change in the app as well as a sketch pad you can scrawl a short word or two. Battery life for me is very good and I can get at min. Two days use out of it if not using GPS often. I like that it can sync with My Fitness Pal. Expect a bit of delay for the input to sync though. (maybe a couple of hours). Basically, I use this to track my steps, track my swims, flights of stairs and tell the time as well as quickly scanning any incoming messages. It has tonnes of additional features like Spotify etc that I have not used yet. If you want a simple, gorgeous fitness tracker this is it. You can also store a small amount of music on the device and use with wireless ear buds (aprx 1.5 GB if you don't overload with apps) What I am not so sure about: I am not sure if the heart rate monitor is accurate, this might be important if you are looking to use heart rate to determine weight loss during a work out. I don't have any other devices to compare it to. I would rely on other online reviews to determine whether you want to buy this. The stair tracking and step counter only kicks in after 10 stairs/steps so although I go up my stairs at home, it doesn't often count these. It doesn't bother me that much though. As far as GPS and work out tracking, if you want to go hard, get a Garmin, this is what they do and they do it well. I am sure they completely and accurately monitor heart rate, GPS, and work outs. If you want an all around fitness tracker and smart watch that is also somewhat fashionable, this is a great start point with a good price. As far as sleep tracking goes, it triggers by motion, it cannot accurately determine your REM, deep and light sleep, only professional equipment can do this. On occasion while sitting still for a long period of time (reading) it will log those hours as sleep, you can merely remove it in the sleep app. It does generally do well at indicating your sleep at night when it measures your active movement etc, just don't forget to engage the night time mode to prevent blinding flashes in the night. I love this watch so far and hope it endures daily wear and tear for at least a year or so. My first fitness tracker from Samsung (free with a phone) was garbage. There is MUCH welcome improvement with this watch. Summary: if you want a reasonably priced smart watch/fitness tracker (no LTE or stand alone phone calls) that you can wear out in the evening without it looking like a diver's watch, this is your watch. If you are a serious fitness buff, go with Garmin.
Date published: 2019-04-26
Rated

4

out of

5
by
It's Me
from
Love my Galaxy Watch Active!
Got it a couple of months ago and love it!!! Works very well and has great fitness features! The only downsides are that Samsung pay doesn't work with debit cards on the watch for some reason, and the Stress Management features aren't functional in Canada.
Date published: 2019-07-08
Rated

5

out of

5
by
ItzCorbinOwO
from
Love It!
I bought this a month ago and it is really helpful.
Date published: 2019-05-01
Rated

3

out of

5
by
Silverquimera
from
No Stress app in Canada
I bought the watch exactly for measuring my stress, why is it not available in Canada? That makes no sense. I have read tons of reviews and it says that the hr monitor is kind of erratic. Samsung, will you update your firmware to address these issues? It would be nice to get some announcement from you.
Date published: 2019-06-02
Rated

3

out of

5
by
Shaun
from
Good smart watch
Bought the watch after reading reviews and one of the features I was most interested in was the built in speakers which is not true. There are no built in speakers and as of now I cannot find any sort of timer or stop watch which is frustrating as all basic smart watches have those features. The use only two music players is a huge downer as now another subscription is required if you want to use it, and again with no speakers I have to carry the phone to only to control the music.
Date published: 2019-06-20
Rated

5

out of

5
by
Keyur
from
Awesome smartwatch for android users
I got a gift from my wife and it's awesome. So light in weight that I always forget that I have it on my wrist. Display is beautiful. It looks very sleek. It gets charge very quick. Still waiting for Bixby to come up with more accuracy and speed.
Date published: 2019-03-15
Rated

3

out of

5
by
Julia
from
Terrible Battery Life
The battery life on this watch right from the get-go lasted a day and a half. About 5 months into wearing it, I had to turn the brightness down, turn off wifi, turn off all notifications except phone calls and text notifications, only using Bluetooth, because the battery was only lasting a day. What a waste of money not being able to use all the features unless you want to charge it every 2 hours. And Samsung support is not worth the fight anymore. Terrible customer service, including their chat feature for support, Facebook Messenger Support and phone support. Sold the watch and going back to 5+ days of battery with their competition's new watch that does the same stuff.
Date published: 2019-10-08
Features and Specifications are accurate as of commercial launch but may be subject to change without prior notification. All specifications and descriptions provided herein may be different from the actual specifications and descriptions for the product. Samsung reserves the right to make changes to this web page and the product described herein, at anytime, without obligation on Samsung to provide notification of such change. All functionality, features, specifications, GUI and other product information provided in this web page including, but not limited to, the benefits, design, pricing, components, performance, availability, and capabilities of the product are subject to change without notice or obligation. The contents within the screen are simulated images and are for demonstration purposes only. Images are for illustration purposes only and the accessories are sold separately.

**User memory is less than the total memory due to storage of the operating system and software used to operate the device features. Actual user memory will vary depending on the operator and may change after software upgrades are performed.

Images are for illustration purposes only and the accessories are sold separately. Features and Specifications are accurate as of commercial launch but may be subject to change without prior notification.

The actual capacity (Wh) is measured based on the battery's output current and voltage. It may differ from the capacity (Wh) indicated on the device, depending on the output power condition, the connected device's circuit configuration, and the operation environment.
GPS Battery time is based on our own laboratory measurements, and may vary depending on factors such as device settings, usage patterns and operating conditions.