Win10 Reset your PC: How to remove everything
Last Update date :
Nov 24. 2020
11/23/2020 21:53
The reset function will"
- Reinstall Windows 10 and removes all your personal files.
- Remove apps and drivers you installed.
- Remove changes you made to settings.
- Remove any apps your PC manufacturer installed.
(If your PC came with Windows 10, apps from your PC manufacturer will be reinstalled.)
1. To get started, go to Settings > Update & security > Recovery > Reset this PC > Get started and choose an option.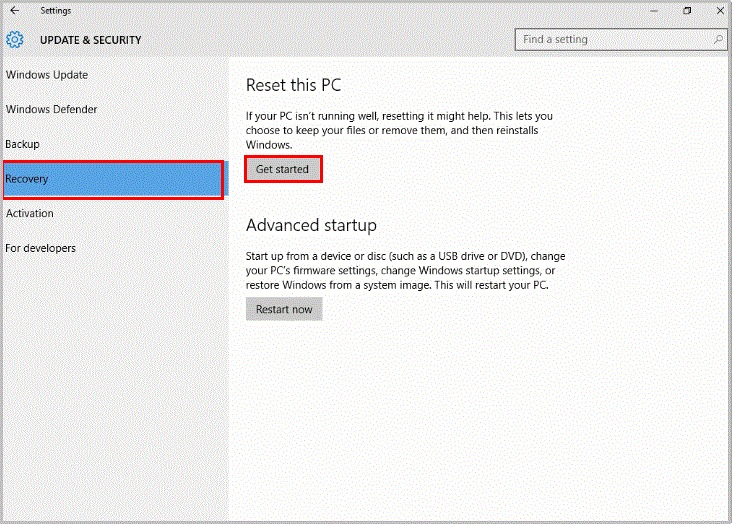 2. Remove everything and choose an option.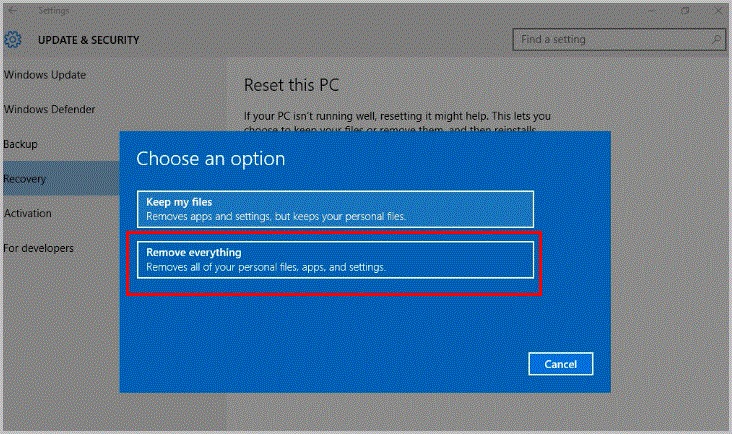 3. Just remove my files and choose an option
4. Click the Reset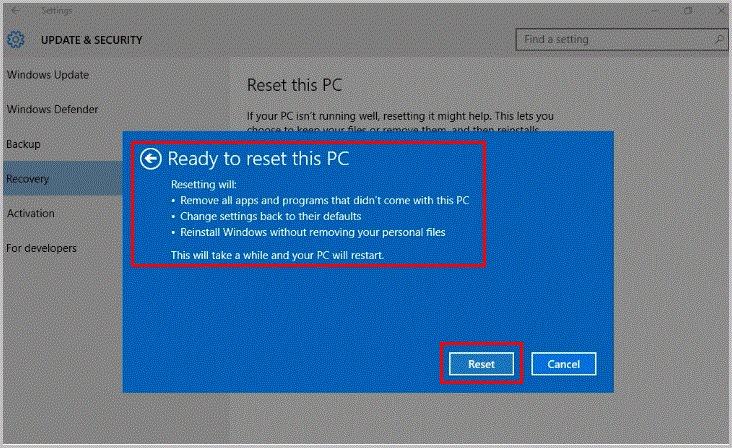 5. Restarting