[Windows 10] How to Set up Power Options on PC (Hong-Kong version)?
Last Update date :
Sep 28. 2020
1
Click the Search button on the taskbar and then type in and open the [Control Panel].
2
Select [Power Options].
3
Under [Choose or customize a power plan] and then [Balanced], click [Change plan settings].
4
You can set the display brightness under [On battery] or [Plugged in] to a different level.
Change the display settings to suit your own usage.
※ "Plugged in" means that your computer is connected to an adapter.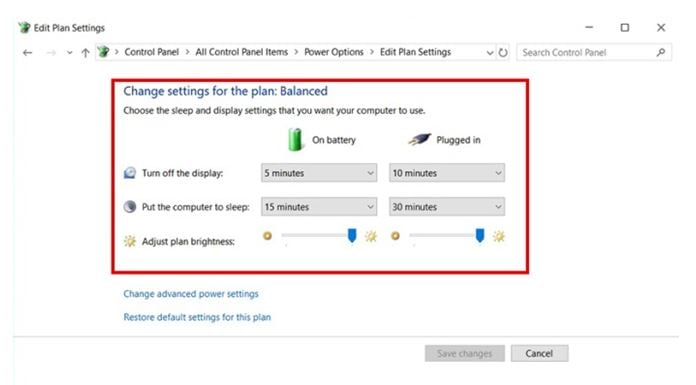 - The above description is only applicable to the Windows 10 on Samsung computers (Hong-Kong version) in year 2018. The above description was updated in October 2018 and for reference only.
- Windows is either registered trademark or trademark of Microsoft Corporation in the United States and/or other countries. All other products and services mentioned may belong to their respective trademark owners.
- Images are for reference only.