[Windows 10 ver. 1803] Tips about improved features in My People on Samsung PC (Hong-Kong version)
Last Update date :
Sep 25. 2020
Microsoft has released Windows 10 (version 1803).
If you are already using Windows 10, the update will roll out to you after 1 AM (Hong Kong Time) on May 9th, 2018.

Several new features in the People app were introduced during the update to Windows 10, ver. 1803.
• More contacts displayed
1
Click the [Start] button on the taskbar and then click [Settings].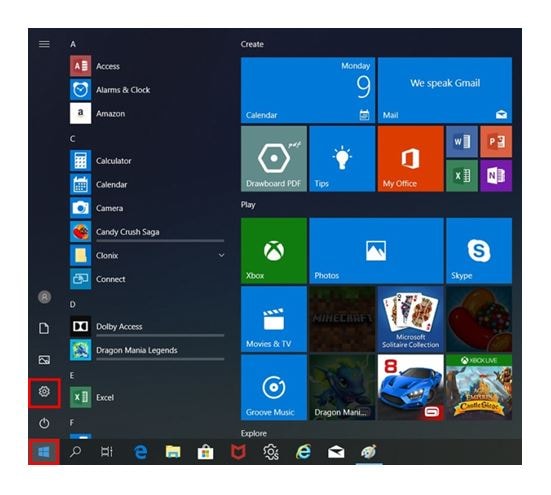 2
Click [Personalization].
3
Go to the [Taskbar] tab. In [People], change [Choose how many contacts to show].
※ The People app previously limited the number of contacts pinned to the taskbar to 3, but you can now pin up to 10.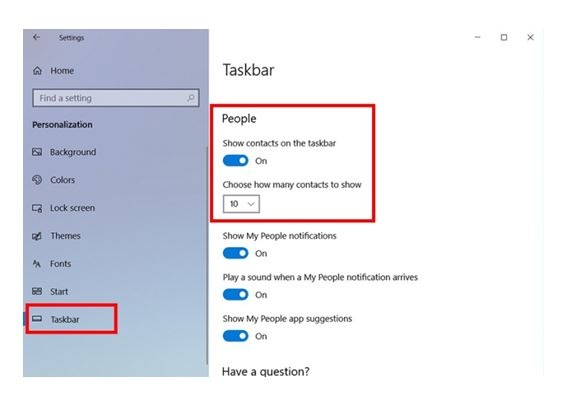 • Changes to drag & drop
You can now drag and drop to change the order of contacts in [More pinned contacts].
- The above product description is only applicable to the Windows 10 on Samsung computers (Hong-Kong version) in year 2018. The above product description was updated in July 2018 and for reference only.
- Windows is either registered trademark or trademark of Microsoft Corporation in the United States and/or other countries. All other products and services mentioned may belong to their respective trademark owners.
- Images are for reference only.
Please answer all questions.