Try this out if your phone isn't charging properly!
Do you have any questions or issues charging your device?
Learn how to troubleshoot various charging error.

First, check your phone's
battery settings
1.
Go to 'Battery and device care' in 'Settings' and tap 'Battery'.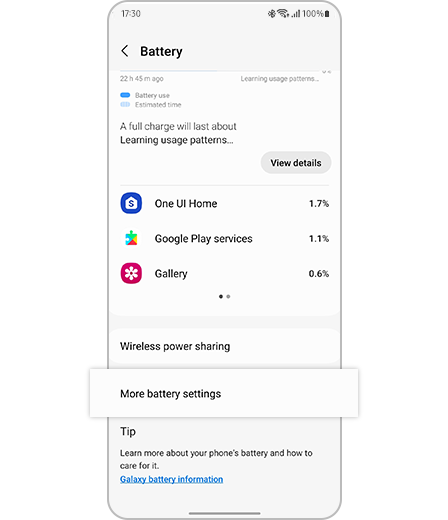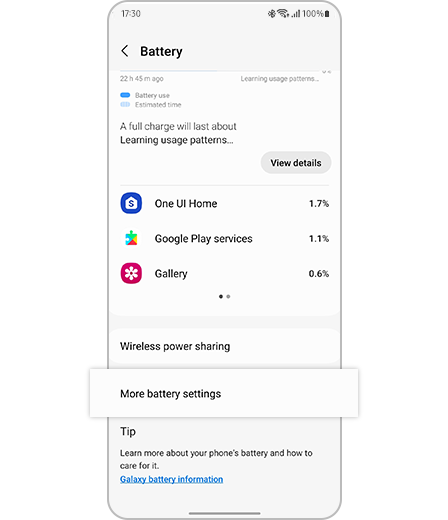 2.
Tap 'More battery settings'.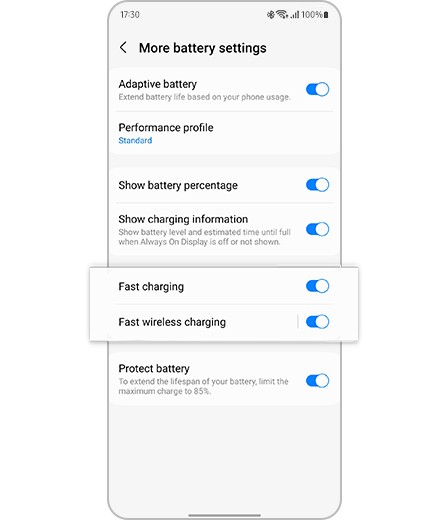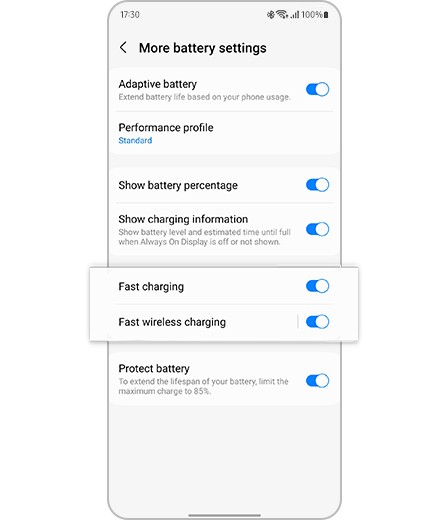 3.
You can check the status of 'Fast charging' and 'Fast wireless charging' under the 'Charging' category on the bottom.
※ Fast charging' and 'Fast wireless charging' should require a charger, cable, and accessories that support the function.
※ Wireless charging is only supported in certain Galaxy models, and wireless charging pads are sold separately.
※ In some Galaxy models, 'fast wireless charging' is supported, which is faster than 'wireless charging'.
※ Charging options may vary depending on Galaxy model.
Having trouble charging?
Try this!
If the battery is completely depleted, the power will not turn on immediately even if the charger is connected.
Let it charge for a few minutes, and let it reach 1%, before turning it on.