Galaxy S9+ Only - How do I change the background blur shape?
Last Update date :
Sep 25. 2020
To change the background blur shape, selected photo should be taken by Live focus feature. The effect list will appear only when the photo has blur shape in the background. It is more effective to see background blur shape, light source should not be spread and light source in dark place better to be applied this effect. If the light source is too small or spread out widely, this effect may not be applied. If this effect is not applied, you can see only background blur bar.
1
Select a photo taken with the Live focus feature and tap ADJUST BACKGROUND BLUR.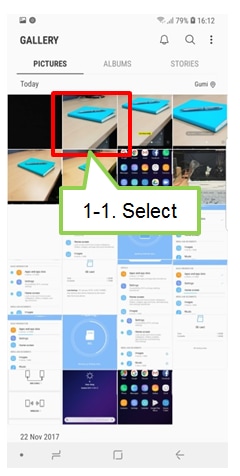 2
Drag the effect list to the left or right and select an effect you want.
3
Tap to save photo.
Screen Images are for reference only. The screenshots are subject to change. All images shown here are intended to help people use Live focus. Actual results may vary.


Now you can directly search for useful User Guide on the Samsung Members app preinstalled on Galaxy S9/S9+. Please try now. 
Notice:
All functionality, features, specifications and other product information provided in this frequently asked question including, but not limited to, the benefits, design, pricing, components, performance, availability, and capabilities of the product are subject to change without notice or obligation. Samsung reserves the right to make changes to this frequently asked question and the product described herein, at any time, without obligation on Samsung to provide notification of such change.
Please answer all questions.