Galaxy S9 - How do I edit Super slow motion videos?
Last Update date :
Apr 16. 2018
1
Select a super slow motion video and tap icon.
Random background music will automatically accompany the video during playback.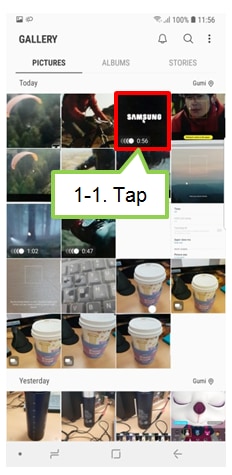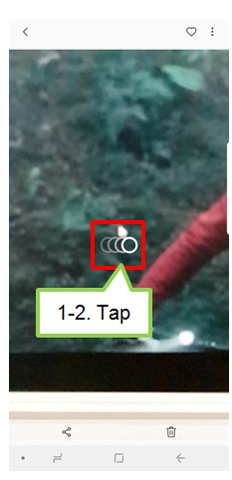 2
Select a super slow motion section of the video. If you want to turn off the super slow motion effect, tap.
3
If you want to crop out a desired section, tap.
Drag the start bracket and the end bracket to the desired points to select the section to keep.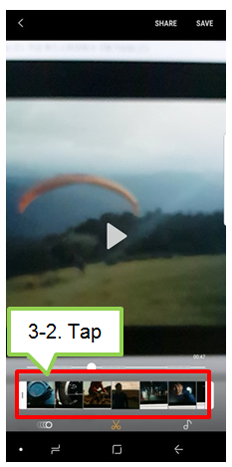 4
If you want to change the background music, tap.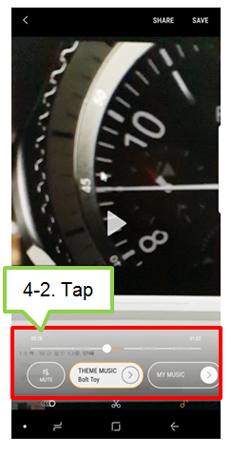 Screen Images are for reference only. The screenshots are subject to change. All images shown here are intended to help people use Super slow motion. Actual results may vary.
Now you can directly search for useful User Guide on the Samsung Members app preinstalled on Galaxy S9/S9+. Please try now. 
Notice:
All functionality, features, specifications and other product information provided in this frequently asked question including, but not limited to, the benefits, design, pricing, components, performance, availability, and capabilities of the product are subject to change without notice or obligation. Samsung reserves the right to make changes to this frequently asked question and the product described herein, at any time, without obligation on Samsung to provide notification of such change.