Galaxy S9/S9+ Main New features: Camera
Last Update date :
Nov 23. 2020
Super Slow-
mo
: Compare with Slow Motion
•
Slow Motion (240fps) : Users can capture all sections of a video at 240 fps, and plays only the section with the most movements in slow motion and the rest of the sections at normal speed (30 fps). However, users can choose to play any section in slow motion after shooting.
•
Super
Slow Mo (960fps) : Users can capture normal videos at 30 fps and only desired sections at 960 fps for 0.2 seconds and play the sections of the video captured for the 0.2 seconds over approximately 6 seconds, revealing details that couldn't be seen before.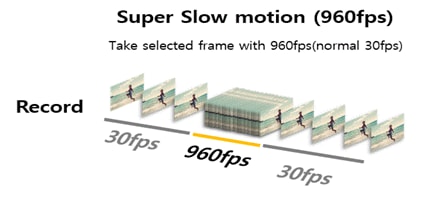 * Super Slow-mo only supports HD resolution. Limited to 20 shots per video with approximately 0.2 seconds of recording and 6 seconds of playback for each shot.
Super Low Light
•
The application of the F1.5 aperture and Multi Frame Noise Reduction technology has improved the low-light performance by approximately 60% compared to the previous models
① F1.5/F2.4 Dual Aperture
- F1.5 Aperture: The amount of light increased by 28% compared to the F1.7 aperture (functions at 100 lux or less)
② Multi-frame Noise Reduction
- Multi Frame Noise Reduction Technology: Noise reduced by 25 - 30% compared to the previous models by combining
multiple images into one.
* Available in F1.5 aperture mode only.
* Dual Aperture supports F1.5 and F2.4 modes. Installed on the rear camera (S9)/rear wide camera (S9+).
Dual Camera with Dual OIS
•
Capture crisp photos & sharpen photos even with camera shake
•
Take clear and stable shots in the low light

* OIS stands for 'optical image stabilization'.
* Galaxy S9 (OIS), Galaxy S9+ (Dual OIS).
Selfie Focus
•
Take out-of-focus Selfies in preview mode
Front (Single) Camera

Extract the Personal Area & Add Background blur effect
Selfie focus in preview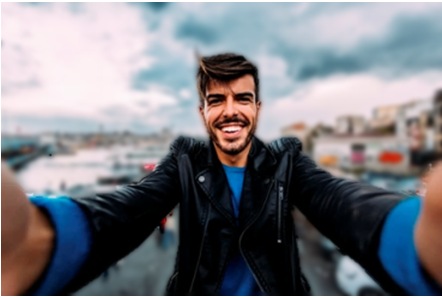 Real-time Blur effect in preview mode
- Existing Selective Focus does not support blur effect in preview mode
Some of the above are virtual images. Virtual Images, Screen Images and Pictures/Images are for reference only.
Now you can directly search for useful User Guide on the Samsung Members app preinstalled on Galaxy S9/S9+. Please try now.
Notice:
All functionality, features, specifications and other product information provided in this website including, but not limited to, the benefits, design, pricing, components, performance, availability, and capabilities of
the product are subject to change without notice or obligation. Samsung reserves the right to make changes to this website and the product described herein, at anytime, without obligation on Samsung to provide
notification of such change.
Please click the submit button below to share your feedback with us. Thank you for your participation.
Please answer all questions.