Main New Features of Galaxy Watch (Hong-Kong version): Personal Health Coach
Last Update date :
Sep 28. 2020
More Advanced Workout Tracking
The Galaxy Watch recognizes 39 kinds of indoor and outdoor exercise and tracks your progress in detail. Design a workout that suits you by combining activities such as swimming, and running. Then check vital stats like maximum speed, distance covered, calories burned, and more. Be your best self, with a wearable personal coach to cheer you on.
Choose from 39+ kinds of exercise when planning your workout
Track back-to-back workouts
Track exercise time, calories burned, heart rate, distance, speed, and pace
Enjoy back-to-back workouts
Slicing the Water Fearlessly
Water Lock mode prevents the force of the water from inadvertently activating any functions when you're swimming. When you select "Swimming" on Samsung Health, Water Lock mode will activate automatically. Dive in, do your best, and always swim past your limits. 
Water Lock mode prevents water from inadvertently activating smartwatch functions
Automatic activation when you select "Swimming" on Samsung Health
Turn off Water Lock mode, and a sound will indicate that your Galaxy Watch is ejecting any water that got in
Water Lock mode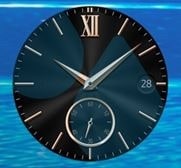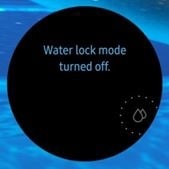 Sound indicates that water is being ejected
*Galaxy Watch has a water resistance rating of 50 meters under the ISO standard 22810:2010. It is not suitable for diving or high-pressure water activities. If the device or your hands are wet, they must be dried thoroughly prior to handling.
A Tool for Greater Well-Being
The Galaxy Watch's four photodiode sensors track your wellness more accurately than ever. Not only do they measure your heart rate more precisely, they've also gotten better at monitoring different phases of sleep.
So you'll know if you're staying fit, managing stress effectively, and getting enough rest. The Galaxy Watch even tells you when you need to adjust your breathing. Put your mind at ease and focus on your well-being. The Galaxy Watch is here to support you. 
More accurate heart rate measurement with four photodiode sensors
Checks for continuous motion to monitor sleep phases and improve sleep quality
Checks stress levels & breathing 
※ 24-hour stress-level graph will be updated via MR.
Stay Fit with Your Galaxy Watch and Your Galaxy Phone
Connect your Galaxy Watch to your Galaxy phone to turn it into a powerful health and fitness monitoring tool.
When you're exercising, your Galaxy Watch records your activity and saves your data in Samsung Health so you can keep track of your progress over time. Live life to the fullest with Samsung Health.
Connect your Galaxy Watch with any phone in the Galaxy S, Note, A, or J series and track your activity
Monitor your health stats via Samsung Health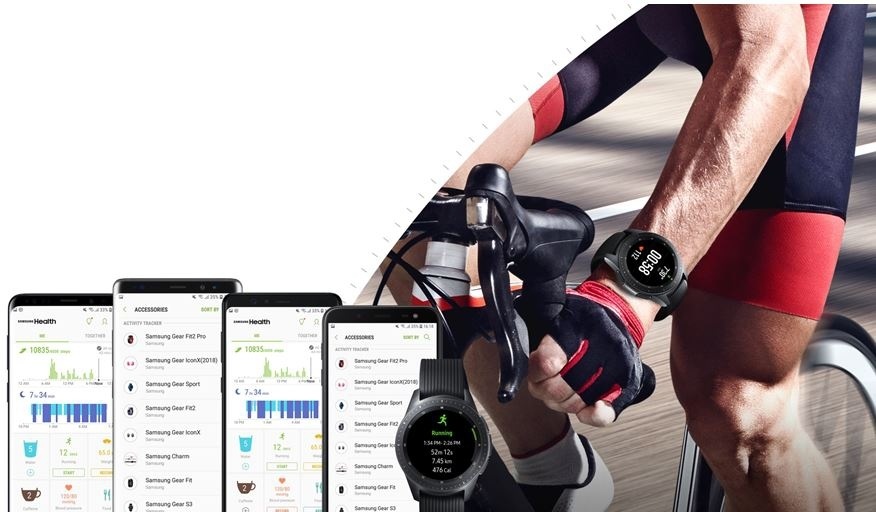 ※ Functions, features, and compatible devices may vary by country.
You may also be interested in the following topics.
- Intended for general wellness and fitness purposes only.
- To use Samsung Health app with Galaxy Watch, requires signup and pairing with your compatible smartphone.
- Samsung Health service including Heart Rate tracking is based on user's consent to its Terms & Conditions.
- GUI of this feature is subject to change without prior notice.
- All images are for reference only.
- All functionality, features, specifications and other product information provided on this website including, but not limited to, the benefits, design, pricing, components, performance, availability, and capabilities of the product are subject to change without notice or obligation. Samsung reserves the right to make changes to this website and the product described herein, at any time, without obligation on Samsung to provide notification of such change.