Why is the Burnt Calorie Data on Gear Fit2 Pro Different from that on Health Machines?
Last Update date :
Nov 23. 2020
On Gear Fit2 Pro, you can monitor your burnt calories status in real time with the 24-hour Log and also record exercise information like steps and burnt calories.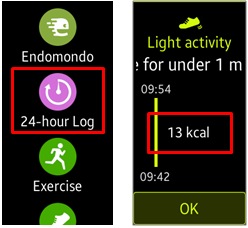 Burnt calories data on Gear Fit2 Pro takes into account a person's basal metabolic rate (BMR), which is calculated using the information in your profile. It does not mean the exact burnt calories during exercise and is not the same as the true burnt calorie data.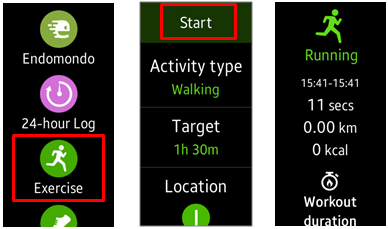 The Gear Fit2 Pro's burnt calorie data is intended for fitness and informational purposes only and is not intended for use in the diagnosis of disease or other conditions, or in the cure, mitigation, treatment, or prevention of disease.
"Staying alive takes a lot of energy. Your basal metabolic rate (BMR) — the breathing, blinking, and thinking you do each day — uses up about 60 to 70 percent of your total daily calories." – Source: http://www.fitnessmagazine.com/workout/tips/burning-calories/
Screen Images are for reference only.
Please answer all questions.